Buying an Ad vs. PR Efforts to Support Your Franchise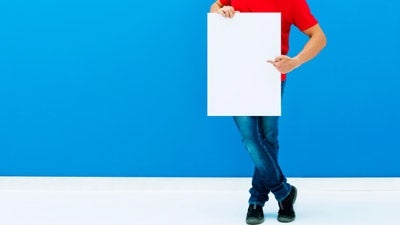 With many franchise opportunities, the responsibilities of marketing your small business are spelled out in your contract—often step-by-step. In some cases, you may be required to make routine marketing spends in your particular territory. Others may require you to utilize in-house corporate capabilities, ranging from design and print production services to shared media outreach utilities. However, unless your franchise agreement has a specific clause preventing you from marketing above and beyond your required regulations, you would do well to consider the question of ad purchases versus a public relations effort to boost your bottom line sales.
Since we're still talking local, you may not even know how cheaply you can advertise your services on local radio stations until you contact their sales department and ask for a rate sheet. Local radio advertising is an extremely competitive business and stations are constantly coming up with ways to engage both the listener AND their advertisers. Here's a quick tip—with the beginning of the school year here, you would do well to inquire about advertising during local high school football game broadcasts. You may be pleasantly surprised at not only the reach of your message, but the amount of local people tuning in!
By the same token, avoid the super-cheap, unscrupulous PR guy. There are clearly two ends to this spectrum—and you don't want to be on either of them. Simply do your research. Make some calls. Get out, introduce yourself and see if you can't find a reasonable fit for what you are looking for in a public relations firm.
Finding ways to boost your profile, your reach and gain an audience of future customers is something to be taken very seriously in franchising. With all reputable franchise opportunities, the bulk of these efforts will probably be spelled out for you in your contract. But if you care to go slightly above and beyond in the interest of achieving the success you desire, approach these bonus opportunities with extreme care and caution. In a nutshell, keep using the same amount of common sense that has gotten you to this point—and you'll do just fine.
Published: September 30, 2013