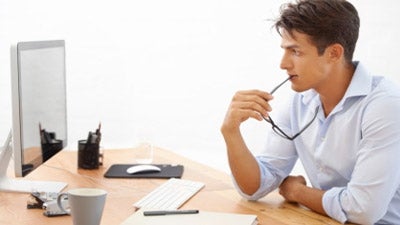 If you already own a successful franchise, you might be ready to consider opening a second business. Here are some of the factors to consider if you're thinking of taking the plunge:
Another branch or a complementary business?
When you add another branch of a successful franchise, you have advantages beyond just adding more of what you already have. Franchisors often favor multi-unit franchisees, giving them preferential treatment when an existing franchise comes on the market or providing additional support. Opening a second location when one is already successful doesn't have to double the investment of time or money, since it is possible to centralize some aspects of the business, and the learning curve is not very steep.
On the other hand, a
complementary business
can have some real advantages. Seasonal businesses with different slow times can help you even out cash flow. Businesses that offer similar services to different markets—say a
Sharkey's Cuts for Kids
and a
Roosters Men's Grooming
— allow you to use what you've learned in one business to get the other off the ground. Chances are there will be overlap in everything from employee training to inventory, even though the businesses will not compete with each other. Different businesses that reach the same market, such as a
Learning Express
toy store and a
Molly Maid
service, create a natural partnership that let's you use one business to promote the other.
When you open a second business, you can manage both, or you can put a manager into each shop and oversee the managers. If you have reliable employees in your first shop, you can split them up at the two locations, giving your ongoing workers the most responsible positions in each shop. You can supervise both locations, either by dividing your time evenly between them, or by setting up a command center at one location and managing the other remotely.
On the other hand, investing in managers for both locations allows you to focus on higher-level business growth and keeps you from traveling back and forth. If you're a hands-on owner and have trouble delegating, this may be difficult, but it's a necessity if you plan to continue building additional businesses. If you plan to work up to a larger number of franchise businesses but don't have the funds for two managers from the outset, you may choose to put a manager into your established shop and manage the new one yourself.
Opening a second business is challenging, but it's easier if you're keeping good track of the key performance indicators in your existing franchise business. Some franchisors don't even allow a franchisee to expand into a second location without seeing evidence of strong performance in their first shop.
If you track your KPIs, it's less likely that the stress of opening a second business will cause you to drop the ball with your first. You'll see issues sooner and be better able to respond to them.
New year, new business? If you're ready, this can be a great time to expand.
Published: January 15, 2014
1725 Views