Animal Magnetism Pays Off in Franchising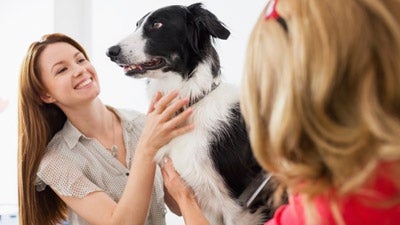 No matter the season, weather or mood, pets provide unconditional love and apparently the same holds true if you own a pet related franchise. Businesses in this industry offer a steady income stream regardless of the economy.
As proof, take a gander at statistics provided by the APPA (American Pet Products Association) below which demonstrate even during the biggest recession our generation has seen, between the years 2009-2010, pet owners still increased spending by 2.85 billion.
Total U.S. Pet Industry Expenditures
Year Billion
2014 $58.51 Estimated
2013 $55.72 Actual
2012 $53.33
2011 $50.96
2010 $48.35
2009 $45.5
2008 $43.2
2007 $41.2
2006 $38.5
2005 $36.3
2004 $34.4
A Walk in the Park
Growth in the pet industry is projected to grow annually by 4% through 2018. Pet ownership is contributing to this steady growth, and the number of owners is expected to increase in the next five years among seniors and singles. Currently, 68% or 82.5 million Americans own pets.
Pet franchises vary from retail operations that sell pets, food and supplies to pet services such as grooming, training and boarding services. Other closely related industries are veterinarian services and pet insurance.
If you love animals and want to consider owning a pet franchise, check out the listings within the pet industry category on Franchise Solutions.
Fetching Opportunities
These three franchises are top dogs in our book:
Wag N' Wash – provides quality, healthy foods and fun services for pets where owners can wash, feed and spoil their pets in one place
Nature's Pet Market – an innovative pet supply retail chain that helps people become experts on pet nutrition
Wild Bird Centers of America – a successful chain offering a complete line of quality products designed to deliver the optimum backyard bird feeding experience
No worries if you do not have any previous experience or a background in the pet industry. Most franchises in this category have comprehensive training programs in place to provide you with all the information you need to build a successful business.
If you think franchising may be a good fit for you, and want to look at other franchise opportunities with Franchise Solutions, tap here. You can request free information about one or more franchises and a franchise consultant or franchisor will be in touch with you.
This article was originally published by Franchise Solutions
Published: August 28, 2014
2097 Views