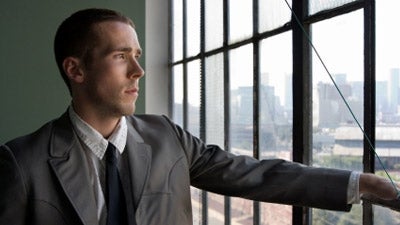 Do you dream of opening your own franchise business because you're not happy with your job? It happens. Your boss might be driving you crazy. Your coworkers might be the reason for your malaise. Or it could be that you're feeling suffocated because you're not using your skills.
Become a franchisee, and you won't have to worry about a boss, you'll have more control over who your coworkers are—but you still might feel frustrated if your strength meter isn't running at full capacity.
Part of successfully choosing a franchise opportunity comes down to knowing what your strengths are and where your weaknesses lie. There are tests, from the
Clifton Strengthsfinders quiz
to the
VIA Survey
, that can give you a starting point if you really aren't sure .
Finding out where your top skills are, however, requires more than taking a quiz on the Internet. It's about soul-searching and being honest with yourself. Are you good at management? What about talking to people and closing sales? Sometimes, when you're considering opening a business, the problem is that you just don't know. You do not know if you'll be successful at certain skills you've never tried before. You might be a great lion tamer but you'll never know it if you don't step into the ring.
What's more likely, however, is that you do have some experience. It just might not be obvious.
Let's take
Planet Beach Spa
as an example. Here are some skill sets you'd need to have in order to succeed at Planet Beach Spa:
running a business
employee management
sales
member management.
If you're set on owning a Planet Beach Spa franchise and are worried because you don't see these items on your resume, you're approaching it from the wrong angle. Looking at your past experiences, both at work and out of the office, can help you see if you have skills required to successfully run a Planet Beach Spa.
Maybe you've never had a job as a manager. That doesn't necessarily mean that you don't have skills in employee management. Have you ever worked on a team before? How about filled in for your boss while she was on vacation or out sick? Did you ever train a new employee or teach someone else your job when you were promoted? Have you taken on leadership roles in community organizations or charities? Have you organized events at your kids' school or directed a play in college? Management experience doesn't always mean being in a managerial role, but rather is the skill set used to manage employees.
Looking back at what activities you've done in past positions can give you better clues than your job titles.
What if you take those tests and scour your past experiences, and just don't see the skills you need. You can decide to learn those skills. Taking a summer class or working through a few good books can give you the confidence to take the plunge.
On the other hand, you might be better off partnering with someone who has the skills you lack.
If neither of those options sounds good, keep looking. There are so many excellent franchise opportunities, you're sure to find one that meshes well with your skills and experience. Just be sure to take the time to explore the question fully before you make up your mind.
Published: November 13, 2013
1986 Views