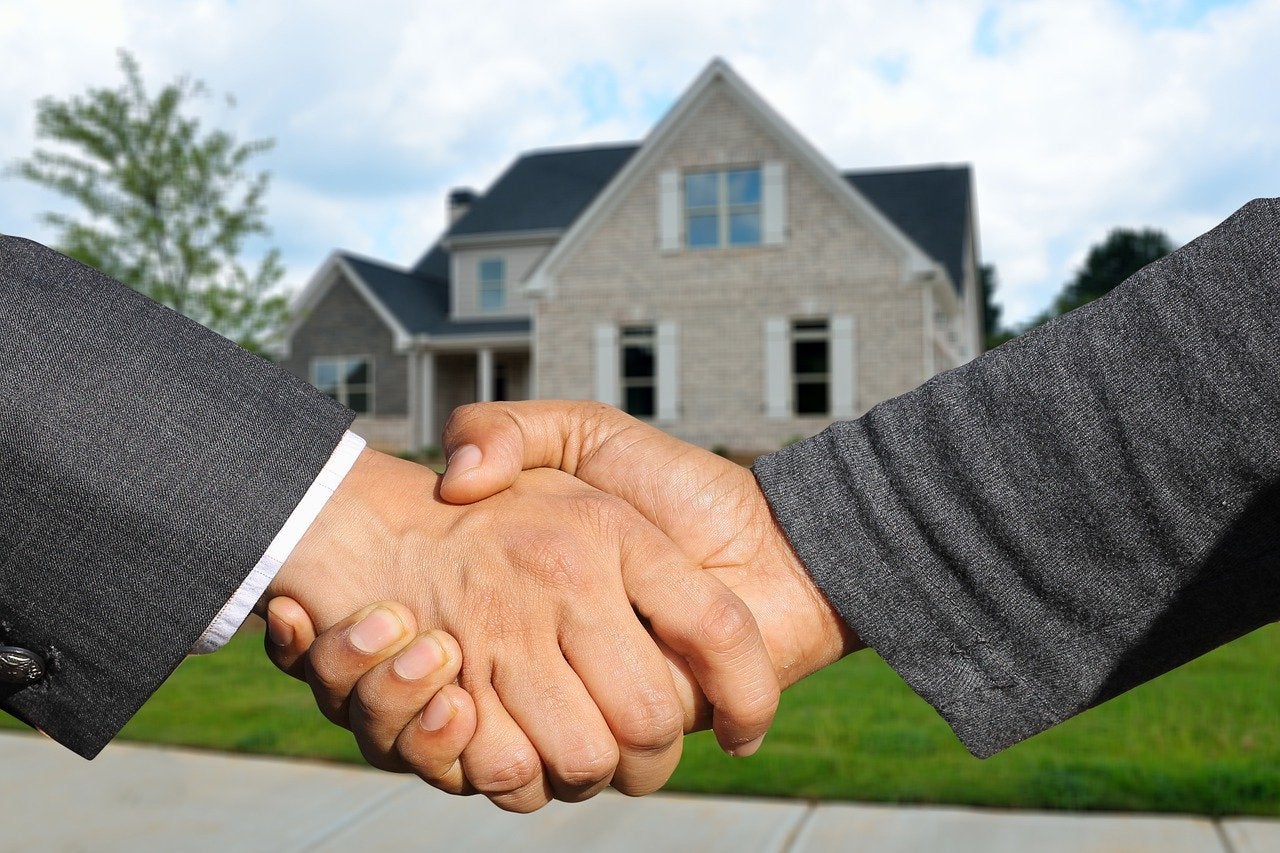 If you want to earn a passive income or boost your pension pot — becoming a landlord is an attractive option.
After all, investing in property has the potential to provide a lucrative business.
However, being a landlord comes with a great deal of responsibility and a commitment. So, if you expect the money to just roll-in while you sit back and do nothing—think again. Not only are you in charge of maintenance and repairs, but also tenant management, which sounds easier than it is in reality.
All it takes is for a couple of things to go wrong, and suddenly your nest egg can turn into a financial disaster.
For instance, selling a tenanted property isn't always straightforward. And troublesome tenants are difficult to evict. If you don't manage your property correctly, you could risk losing money rather than making it.
Here five tips to help you become a successful landlord.
1. Do your research
Whether you're a first-time investor or a landlord looking for a new opportunity, be prepared to do your research. From purchasing the right rental property to staying up to date on the latest housing and tenant law—being a landlord means doing your homework.
To identify the best investment opportunities, check out the following factors beforehand:
Investigate the average property prices in your target area. Can you afford these? Do you have enough deposit?
Check out monthly rental fees in similar properties to your own. Look at figures over the last year or two and access if the amounts have changed dramatically as this can tell you if an area is up and coming, or not.
Identify your target tenant market. For instance, are you planning to invest in an area with a large university? If yes, it would make sense to provide student accommodation. In contrast, if you're buying in the countryside or by the seaside, you might be better off making it a holiday rental.
2. Understand the numbers
There's no sugar-coating the fact that rental properties hoover up your money. So, it's crucial, you work out whether you can afford it in the first place. From mortgage repayments, maintenance costs, tenant screenings and insurance—if you don't do your math correctly, your business is unlikely to succeed.
To work out the profitability of your property, start by calculating your return on investment (ROI). This will show you how much you'll make per month after deducting all your expenses. In addition, don't forget to factor in the cost of the property being vacant for any time during the year, in-between tenancy repair costs and late payments.
And remember, you can't control your tenants. But you can manage your own finances by getting the correct insurance to cover yourself in case of an emergency.
3. Commit the time
Contrary to popular belief, being a landlord is time-consuming. So, if you value your family time, like to take extended vacations and have hobbies, being a full-time landlord might not be for you.
And, if you're planning on managing your properties yourself (rather than hiring a property management company to act on your behalf) expect to be 'on-call' day and night to deal with any problems or emergencies.
But this just means, being organised and having clear communication with your tenants. As long as you're reasonable, agree how issues should be raised as this will help you set boundaries and protect both your and your tenant's privacy.
4. Find the right tenants
Your tenants are your business. Without them, you don't have an income. This is something some landlords forget, which is a big mistake.
As already mentioned, problem tenants can lead to a range of issues that will impact on your bottom line. These include high turnover rates, late rent payments and the pain and cost of evictions procedures.
When it comes to finding tenants for your property, make sure you invest the time and resources into getting the right people. There's no point trying to short-cut the process at the beginning to save yourself some money, as you'll only risk paying the price later.
Here are some tips to help you find quality tenants for your property.
Identify your tenant profile. For example, is your property best suited to young professionals, students or a family. This will dictate how and where you market your property.
Price your property correctly. Trying to undercut the market may attract more tenants but not necessarily the ones you want.
Advertise your property in the right places – this includes both local newspapers and social media. Get creative – post videos or live walk-thoughts and interact with people.
Once you have assembled a shortlist, next arrange to meet each prospective tenant at least twice in person. Don't be embarrassed to ask them questions about themselves. Like what's their professional background, do they have any hobbies or interests, why do they want to rent your property? The idea is you want to gauge what kind of person they are. For instance, are they honest and trustworthy, will they be respectful in the property?
Pay for a professional background screening, check their credit rating and make sure you ask for at least two references. If possible, speak to their previous landlord and find out if they paid their rent, on time and regularly. And, if there were any issues such as damaged property during their occupancy.
5. Follow the law
As a landlord, you have legal responsibilities. These include ensuring the property is safe for tenants. For instance, you need to install a smoke alarm and carbon monoxide detectors, make sure there is running water.
You also need to have the correct licence depending on your location. A landlord in the UK, for example, needs to have an assured shorthold tenancy (AST). You also need to ensure that your tenant's deposit is held safely by using a government-approved deposit protection scheme rather than your personal bank account.
Need help selling a tenanted property?
Unfortunately, sometimes things go wrong. So, if you find yourself with a problem tenant but finding it difficult to evict them due to the ATS, don't worry. You can sell your tenanted property to a company like House Buy Fast. They have lots of experience in buying properties from landlords who want to sell quickly and hassle-free.
Published: February 18, 2020
1894 Views