Since their conception, domain names have been a crucial part of growing a business's online presence, no matter its size. Think of web domains like an address or postcode, but online.
Getting a professional domain name is usually the first step on any company's journey to attracting clients online, as well as developing a strong marketing and SEO strategy.
Plus, the benefits of having a recognizable domain that matches your name and brand are numerous. Web domains can help businesses build brand recognition, look professional and get found online faster.
Given the clear importance of web domains for any company's online development, paying attention to any changes in the industry is a definite must for any savvy business owner.
So, what does the future of web domains hold, and what does it mean for businesses like yours?
Growth of top level domains
Businesses have been buying domains for many years now and this shows no signs of stopping.
Latest figures from Verisign show there are over 350 million top-level domains (TLDs) in existence, up by over three million since 2018. And naturally, domains ending in .com are by far the most popular – making up over 140 million of the total.
With so many domain names being bought and sold, it's fair to say that the majority of the best ones are no longer on the market. Indeed, for some, buying and selling domains is a lucrative business.
Therefore, if you own a succinct and simple domain name, particularly if it ends in a .com or .org, there's likely to be an existing market for it.
Buying and selling with care
Evidently, domain trading is a big business and is set to continue.
So, if you're already a business owner in possession of some domain names, you should regard them as the asset they are.
Crucially, if you've been doing this for some time, it's highly possible that the URL you purchased a few years ago is now worth far more money than it was at the time.
And whilst having a ".com" domain can be a bit of a status symbol, for most businesses and entrepreneurs, it's so much more than just a web address.
Remember, owning a web domain that mentions or is somehow related to your business name is also a way of controlling and protecting your brand name. For instance, it can help you avoid someone else potentially siphoning your customers or damaging your reputation.
Some business leaders simply can't stand the idea of someone else owning a domain that sounds like their address, so they try to scoop up all the relevant ones (plus a few extras just in case!).
Lesson here: web domains are rather like real estate; they are an investment.
As a serious business owner, you'd do well to not just buy what you need, but buy and sell with a careful eye on the future.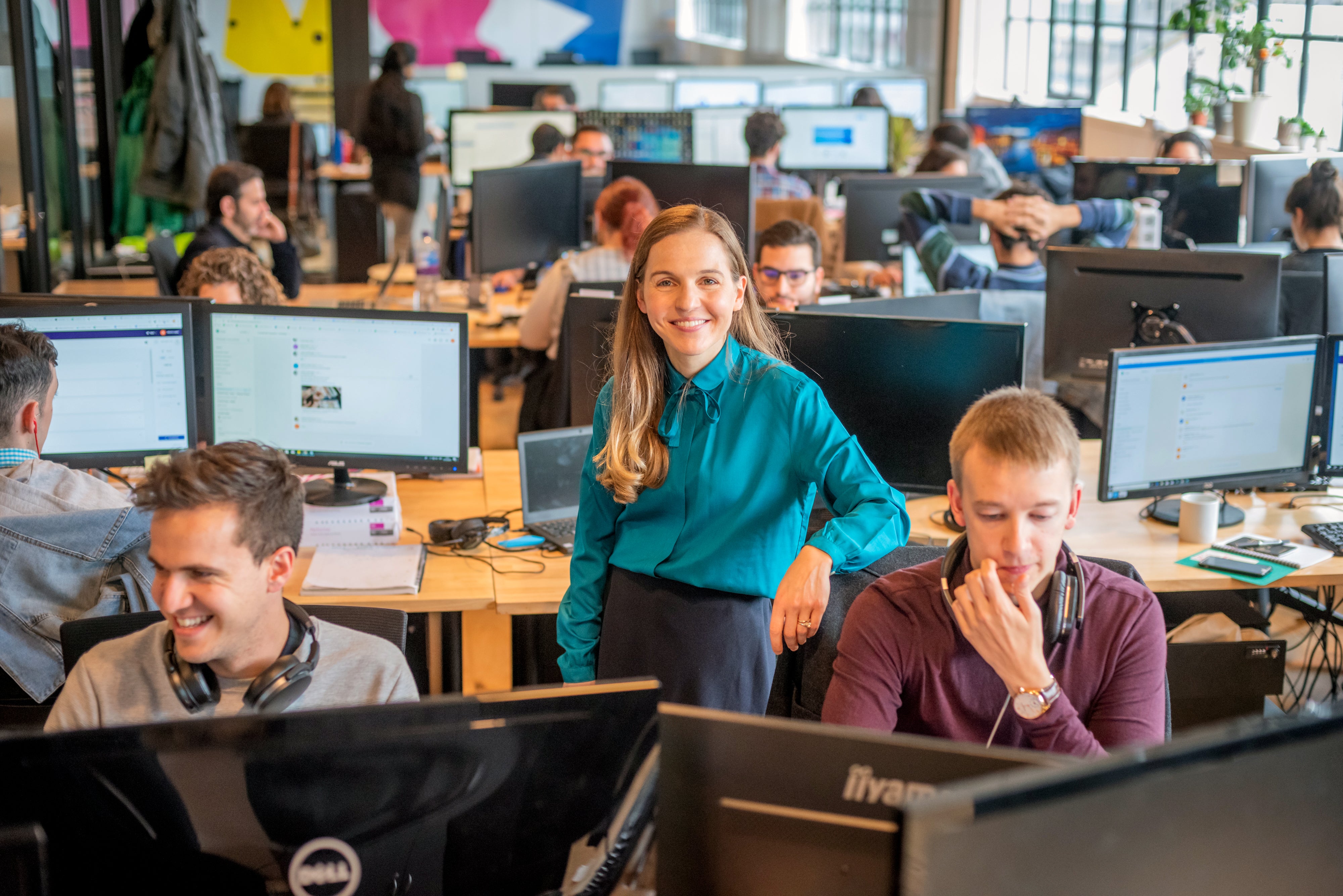 Anh Pham Vu and Christine Telyan of Ueni Ltd in London                                                                                   Credit: UENI
Dealing with a saturated market
So, if you're looking to buy – rather than sell – how can you best approach an increasingly saturated market?
The good news is, there are a whole range of new domain names coming onto the market and I'd predict there will be many more to come.
While we all might like to be able to buy a .com, many businesses are now choosing sites with a different prefix – .io, .club, .tech or even .me.
The question many business owners will be scratching their heads about is; do such prefixes have the right amount of credibility?
Well, as with many things in life, it's all about context.
As someone who works in the tech space, I've noticed an increasing number of businesses in my sector using an '.io' domain. Likewise, many freelance designers and creatives are happy to use '.me'.
In recent years, there's been some buzz around using '.us'. Indeed, from a marketing point of view, a location added to a web domain could make sense.
The best advice I can give — do your homework. When shopping around, think about finding a domain name that works for you and your specific sector.
Lessons for the future
As the internet continues to expand, there's going to be heavy demand for new domain names.
To keep up, I suspect that businesses will have to get more creative.
Soon, we'll be able to buy web bundles that include an exciting mixture of web and email addresses, plus other properties connected by a strong brand.
ICANN, the nonprofit company which maintains internet domain names, has been altering its rules and paving the way for the creation of many new TLDs (top level domains).
The next generation of TLDs will be a big departure from the dotcom age. Brands are already registering their own names as domains; .google, .bmw and .barclaycard are already in existence.
Early-stage entrepreneurs can't afford to spend huge amounts of money on web addresses early in their careers, so they'll need to be open to creative solutions.
In our case, when setting up UENI (pronounced 'you and I'), we created our own word – something that's perfectly acceptable in the tech space.
This is one option, but get ready for many more being tried out in the future!
My big, overall prediction?
The internet is never going to run out of addresses, but big changes are coming. And as a business owner, it never hurts to stay one step ahead.