Most online businesses rely on content marketing in some way. Whether you're growing your social media presence for your eCommerce store, or growing traffic for your affiliate marketing blog, content marketing can be the difference between failure and success. According to the Aberdeen Group, brands that use content marketing have, on average, six times higher conversion rates than those that don't.
Content marketing isn't one size fits all, either. It could take up most of your budget or none of it, it could require an entire team or be all your responsibility. How you use content marketing will be different depending on your business model, skill-set, and goals.
However you use content marketing in your business, the one thing we can universally agree on is that we all want it to be efficient and effective. No business owner has time to waste, so adding some tools to your box, so to speak, can save you a lot of time and money.
Here are my favorite apps and tools for streamlining your content marketing in 2021.
Agorapulse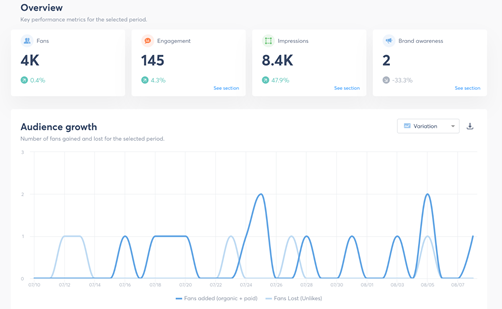 Social media is an invaluable content marketing tool in 2021. The Global World Index found that, individually, we spend 2 hours and 22 minutes every day on social media. That's a lot of content to consume, and a lot of chances for your brand to be engaged with.
However, managing one successful social media account can be time-consuming. Add a couple more platforms to this and you can quickly become overwhelmed trying to keep up. An effective social media strategy requires a lot more than just posting once a week. You need to respond to comments and messages, keep up with trends and hashtags, regularly review your analytics and create a sense of community.
Agorapulse makes this easier than ever. You can schedule your content and duplicate it for different platforms so that it is automatically uploaded at the best times for your audience. You can also respond to comments and messages right there in the app, and monitor analytics with their easy-to-understand reporting.
Cost: £79 per month, after a free 30-day trial.
Canva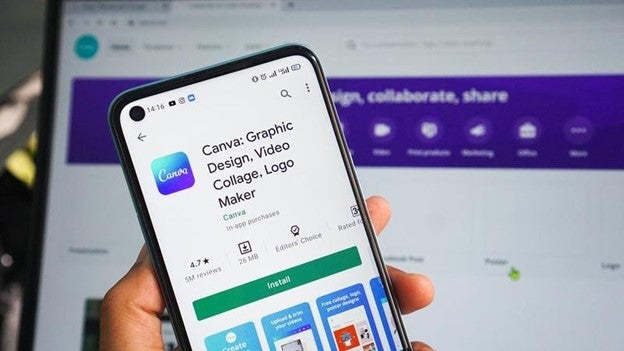 Photo 221485059 / Canva © gudstudio | Dreamstime.com
Whether it's creating infographics for your blog posts, social media images, logos, menus, videos, or pretty much any other visual for your content marketing – Canva is the place to do it. With hundreds of templates and features to choose from you can create unique and beautifully designed content without the need to hire an expensive specialist.
Canva makes designing possible for everyone, with a simple and easy-to-use platform for all your visual content needs. By creating a brand kit, complete with logos, color pallets, and fonts, you can make professional designs that give a uniform representation of your brand.
Cost: Free or $10.99 a month for a pro membership.
Surfer SEO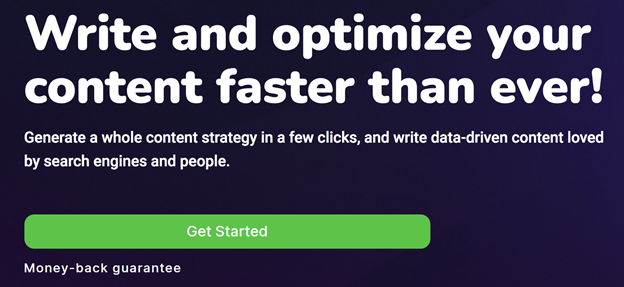 Creating amazing content is worthless if nobody finds it, so finding an effective SEO tool should be a crucial element of your overall content strategy.
Surfer takes the guesswork out of search engine optimization and relies on data to help you outrank the top-performing pages. They pride themselves on being a fast, reliable, and simple solution to your on-page SEO needs and have a range of tools from a keyword surfer, SERP analyzer, content editor, and more.
Cost: Starts at $59 a month with a 7-day money-back guarantee.
ConvertKit

Creating and growing a newsletter list comes with a lot of advantages. Not only does it give you permission to send your content straight into your community's personal inbox, but unlike other strategies such as social media, you're not reliant on another platform to reach your audience. If, for example, Instagram shut down tomorrow, it would be devastating to lose your only means of reaching your community if that was the sole way you connected with them.
Many marketers are investing in building their newsletter lists for this very reason, but email lists can also be big money-makers. According to DMA, marketers earn an average of $42 per $1 spent on email marketing – that's an impressive ROI.
With ConvertKit you can grow your community, create advanced sales funnels and streamline the entire process to take your email marketing to the next level.
Cost: Free, or $25 per month for a creator membership.
Grammarly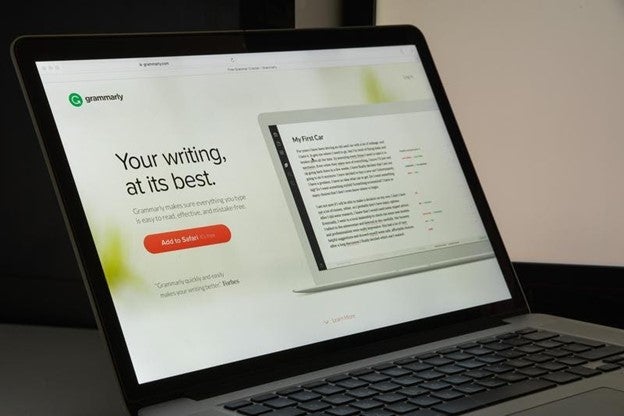 Image source: Photo 103278754 © Casimirokt | Dreamstime.com
Correct spelling, grammar, and word choice are the foundation of all quality content. Mistakes don't just look unprofessional, but they can affect trust and put off potential customers. Yet, making sure every single piece of content is flawless can be a demanding task, even more so for those writing in a second language or who cannot afford to hire a proofreader.
Grammarly is a plugin that describes itself as a 'free online writing assistant' and provides a second pair of eyes on everything you write. A premium membership assists with not just spelling and grammar but the tone, word choice, formality, and more.
Cost: Free for basic suggestions, or $12.00 per month for premium users.
Trello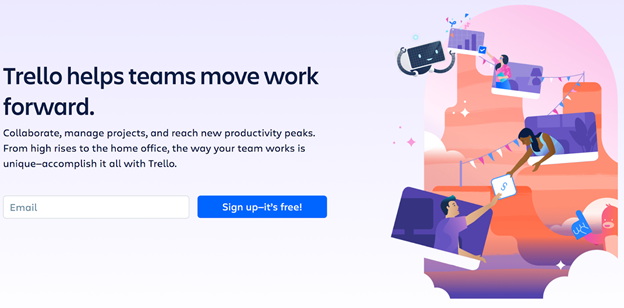 Managing a content marketing schedule can almost be as much work as creating the content itself. That's why Trello can be such a savior, both for teams and individual content marketers.
You can use Trello to track content ideas, assign tasks, create checklists, content calendars, and much more. It will help you to keep organized, meet deadlines and collaborate with others in an affordable, visual and effective way.
Cost: Free for basic service, or $10.00 a month for business class.
Dreamstime

As the quote says, "A picture tells a thousand words". And in a time where attention spans are getting shorter and there's no time to waste, visuals are an important part of any content marketing strategy.
In a recent study, Venngage found that 48.2% of marketing content contained visuals, of which 29.5% was stock photography. Stock photography site, Dreamstime, has over 160 million images to choose from to help you add some color to your content marketing. Images can be downloaded in a range of sizes to optimize for website speed and quality, or straight into editing software Lightbox if you need to make any edits.
One of the struggles marketers find when looking for quality photos to add to their content is finding royalty-free work that won't land them in copyright issues down the line. That's where using a service like Dreamstime becomes a game-changer, knowing all 700,000 of their contributing photographers have been fairly compensated.
Cost: Starts at £19.00 per month.
In summary
I hope you found this review of the best content marketing apps helpful and got some good ideas of how you can streamline your content strategy in the future.
Remember, your content marketing is as unique to you as your business idea is, but the one thing we all need is a reliable, effective, and profitable strategy that works for us. If you find a time-saving solution that means you can spend more time on running your business, then why wouldn't you use this to your advantage.