Secrets Behind Top 3 Custom Packaging Companies' Growth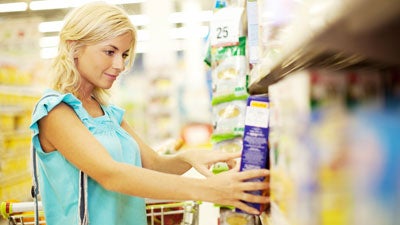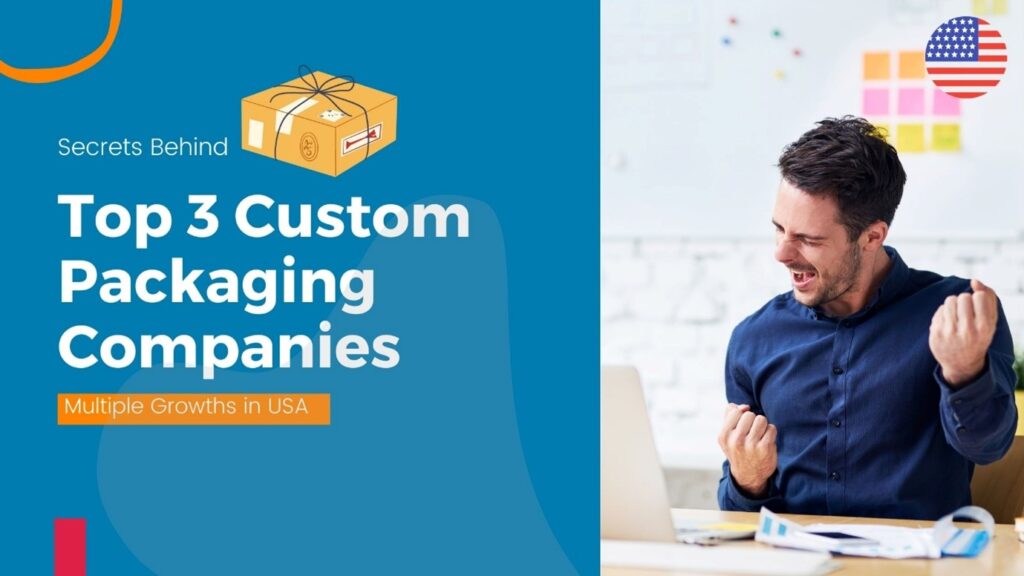 Digital Marketing and Branding have revolutionized industries across the globe. With trends such as omnichannel marketing, marketers are utilizing every aspect of their business to market their brand and create a brand identity.
From uniforms to vehicles, from stickers to labels, from icons to mascots, marketers are personalizing every aspect of their brand by designing brand-specific elements.
The latest in the mix is the rising demand for custom packaging! While the trend started with the e-commerce platforms integrating their brand logo and color into their packaging materials, many brands are hopping into the bandwagon and are customizing their packaging based on shape, size, color, fonts, logo, notes and other such aspects. Because of this trend, the printing industry is witnessing a paradigm shift as printing service providers that provide custom packaging services are observing multiple growths in the USA as well as globally.
To help printers understand what they need to do to grab this opportunity and create a sustainable and profitable revenue stream, we have discussed below the success stories of 3 top custom packaging companies of the USA and their secrets. But, before we understand what these companies are doing to garner the attention of their customers, first let's take a quick Custom Packaging 101.
Custom Packaging 101
What is Custom Packaging?
Custom Packaging is a brand's way of extending their customer experience beyond their platform and product. Brands customize the size, shape, font, logo and text of their packaging to make it brand-specific and deliver personalized packaging to their customers.
Why do brands need custom packaging?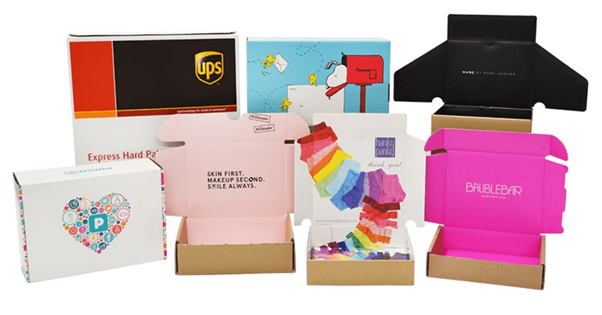 Custom packaging is used for many different purposes! Many brands use it to create a brand identity that distinguishes their packaging from that of their competitors; many use it to deliver a brand message or to support a social cause. Custom packaging can also be used to complement the product and to deliver a personalized experience to the customers. Brands also use custom packaging for different seasons, celebrations, festive seasons and historic events. Marketers and e-commerce platforms also use custom packaging to communicate the upcoming major events and promotions.
Many custom packaging service providers have shown growth in the demand and to help you understand how to become a successful custom packaging service provider:
Top 3 Custom Packaging Companies Observing Multiple Growths in the USA:
1.  Arka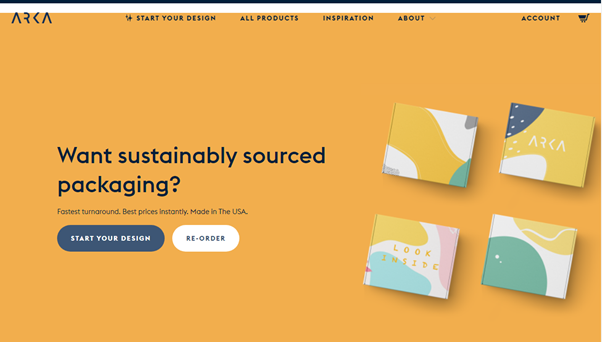 With over 2000+ enterprise clients in 950+ cities globally, Arka is helming the custom packaging industry with its wide range of packaging options, premium quality and competitive rates. Arka provides a wide range of packaging options such as mailer boxes, shipping boxes, cartons, poly mailers, and accessories like tape, tissue paper and stickers.
What makes them a top custom packaging supplier?
30 days money-back guarantee for returns or reprints
Online custom packaging designer software
Minimum order quantity as low as 10!
2. Refine Packaging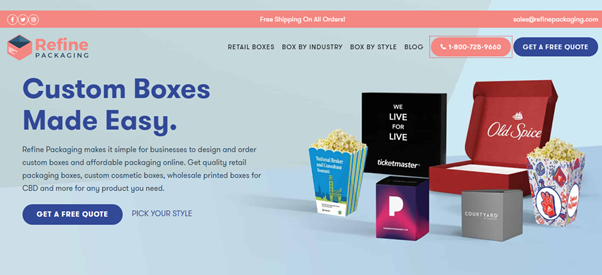 With an elite clientele such as Marriott Hotels, Pandora, Old Spice, MetLife, T-Mobile and many other brands worldwide, Refine Packaging is growing as an online packaging solutions provider for all types of businesses right from startups to corporate giants. The company clearly understands the evolving market and provides a wide range of custom packaging options such as product boxes, eco-friendly shipping boxes, corrugated cartons, cosmetics packaging boxes, mailer boxes, and much more.
What makes them a top custom packaging supplier?
Live chat for free quotes
Online custom packaging designer software
3D previews before confirmation
Free shipping and design support
Low minimums and high discounts on big volumes
Effective customer support
3. Packlane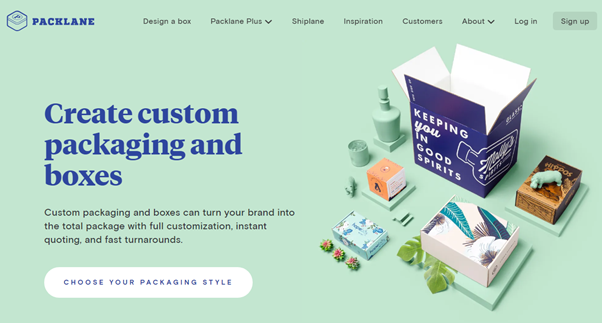 Although Packlane only provides three types of packaging solutions that is mailer boxes, folding cartons and shipping boxes, the printer is renowned for its design flexibility and CMYK color printing. With an elite clientele such as Everlane, Benefit Cosmetics, L'Oreal and Halo Top Ice Cream, Packlane is disrupting the custom packaging.
What makes them a top custom packaging supplier?
Instant quotes
Design guidance with inspiration gallery
An online design tool to custom your box with colors, logo and fonts
3D previews before confirmation
Low minimums and high discounts on big volumes
Effective customer support
Planning to start your own custom packaging service? Here are the things that you must have to ensure optimum sales and profitability:
3 Things you must have to make your custom packaging business a success
·  Packaging design tool
Get ideal packaging design software to ensure that you can provide a wide range of customization options to your customers. When you integrate a packaging design software solution on your platform, not only can your customers design their own packaging, they can get instant quotes, 3D preview, design templates for quick execution, personalized experience and other such capabilities.
·  Optimized delivery and supply chain
Businesses expect quick deliveries and quality output. While you can automate the design process web-to-print software, make sure that you have a reliable supply chain partner that delivers the packaging in a short turnaround time.
·  Strong custom support
Whether it is the quick turnaround time or the 3D preview or the money-back guarantee, customers expect you to address their pain points and provide them a delightful and satisfactory customer experience. Not only does this ensure long-term relationships, but positive word of mouth is also the strongest form of marketing and you can get new business with strong customer support.
A customer-centric approach is the key
To succeed in the custom packaging business, integrate software and solutions that are scalable, flexible and constantly updated according to the market expectations. Associate with partners and agents that are known for their commitment and quality. Create a business model that is based on a custom-centric approach and ensure you keep yourself and your business updated to the industry standards and customer expectations.
Published: September 11, 2021
2622 Views