Writing and jotting down notes are parts of nearly everyone's daily lives. Whether it's for work, scrawling down a grocery list, or trying to write down email addresses, a pen can be a handy thing to have. And have you ever been looking for a pen only to find that there isn't one around? It happens to everybody.
Fortunately, companies can give out promotional pens as a way to help customers have a pen on them at all times as well as promote their brand. Indeed, pens make a fantastic promotional item and are ideal for marketing purposes. Here's how to use them for your next promotion.
Promotional Pens Are A Great Way To Get Your Brand Noticed
Promotional pens are a great way to get your brand noticed. They're affordable, functional, and can be used by anyone! One thing that sets them apart is that they can be used by anyone who receives them, regardless of gender or age. If you have a business where people will be writing down important information, then it may be a good idea to give away promotional pens at trade shows or conferences.
If a person needs to write down some notes about your company or products during the meeting, then this could cause them to remember your brand when they look back at their notes later on. They're inexpensive, useful, and can be customized to suit your brand, making them the ideal promotional item for your next major marketing initiative or just as a way to get your business noticed.
Choose The Right Types of Pens
Part of what makes pens such a versatile GIF and promotional item is the variety of types and styles you can offer your customers. Most of the time, you'll probably give away or sell ballpoint pens. Ballpoint pens are inexpensive and offer a high return on investment. They can be customized with different colors, logos, and writing. They can also have different types of caps, have a stylist tip on one end, contain a flashlight, and even be made into a keychain.
Other pens, such as fine tip pens and gel pens offer variety when it comes to style. Gel pens are high quality pens, well fine tip pens offer An elegant touch on another wise typical item. Offering a variety of different pens to your customers is necessary to get the most value out of marketing campaign involving them.
Offer Pen Accessories
If you already sell custom or personalized pens, it's also a good practice to offer pen accessories. Offering accessories such as cases and refills, show your customers that you care about their experience with your brand and the maintenance of the items they purchase from you. Plus, pen accessories create a more complete package. They make pens more than mere writing utensils.
Matching accessories create a more cohesive look that reflects the pen as well. They're ideal as add-ons, upsell items, and even giveaways. At the end of the day, some pen accessories are delightful offerings customers will see as valuable. That'll drive them to purchase more of your pens, which will eventually increase brand awareness as they use them out in public and give them to their friends or family.
Personalized Pens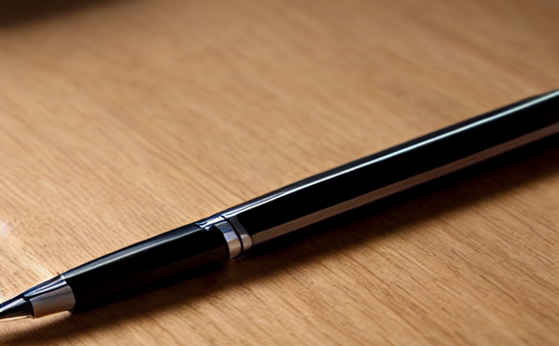 There are plenty of benefits to offering personalized, engraved pens to your customers. Whether it's for promotional purposes or simply a customized offering, they provide unparalleled value. Pens with custom engravings make for beautiful and unique gifts that will likely be cherished for years to come by their recipient. Ultimately, giving away engraved pens is an excellent way to promote your business or brand in a highly visible and memorable way. They're ideal for your next promo, trade show, or contest and can be paired with a notebook/journal for the ultimate luxury gift.
Add Your Custom Logo
To get the most out of your pens, you'll need to add your pogo. Promoting through custom pens with your logo is an easy and effective method of getting your name out to the world. Your logo should be eye-catching and uniquely placed. That way, anybody who sees the pen might be interested in your company. This sort of passive advertising can lead to positive impressions, which in turn could become actual customers.
As long as the pen is functional, looks good, has contact information and your logo, you can use custom pins to your advantage to eventually bring more customers your way.