Running a retail business can be highly challenging, especially if you are not prepared for the many obstacles that come your way. To be as productive as possible, it is essential to have a plan and stick to it.
This guide will provide you with all the information you need to manage your retail business more efficiently. We will cover time management, inventory control, and marketing strategies. Follow these tips, and you will be on your way to having a successful retail business.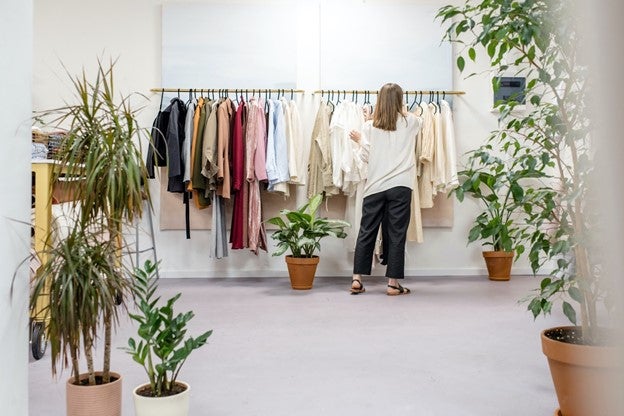 Photo by Ksenia Chernaya from Pexels
Time Management
Time management is one of the most important things you need to focus on if you want your retail business to succeed. One way to improve this aspect of your life would be by making sure that all employees understand their roles and responsibilities within the company to work together as efficiently as possible.
Another strategy could include setting deadlines for projects or tasks, which will help ensure everyone stays on schedule with everything going on around them at any given time during the day/week/month years ahead.
You also might want to consider delegating some tasks instead of doing everything yourself because it may take away from other aspects like customer service marketing strategies based on what type of products are being sold in store right now.
Inventory Control
To maintain a successful retail business, it is crucial to have accurate inventory records. This means keeping track of what items are being sold, how many of each item are being sold, and when the stock needs to be replenished.
One way to do this is by using a point-of-sale (POS) system, which will automatically keep track of all sales transactions. You can also use Excel or other software programs to help your inventory management. It is also essential to physically count the stock on hand to ensure accuracy.
Marketing Strategies
One of the most important aspects of any retail business is marketing. Without a solid marketing strategy in place, you will not attract new customers or keep the ones you currently have. There are many ways to market your business, so it is vital to find the right strategies that work best for you and your company.
Some effective methods include using social media platforms like Facebook and Twitter, creating promotional videos or ads, and distributing flyers or coupons. By utilizing various marketing techniques, you can reach a larger audience and generate more sales.
Implement Effective Eqms Software
The quality of your product is vital to the future success of your retail business. To maintain high standards for all products sold in-store, you must have an effective eqms software system. This type of program will allow employees to monitor and record data about each item to ensure everything meets or exceeds specific requirements before being put out on display shelves available for sale!
A good tip would be using barcode scanning equipment along with this type of software because then everyone knows exactly what's going where every single time without worrying about losing track of which things get misplaced lost etcetera as well making sure any defects are noted down immediately there won't be any delays fixing problems later date when could potentially affect customer satisfaction levels adversely.
A Clean and Organized Store
One of the most important aspects of running a successful retail business is having an organized store. This means ensuring that all merchandise displays are neat, clean, and well-stocked, that floors have been swept, mopped, or vacuumed regularly, etc.
The key here is to focus on selling products rather than worrying about maintaining clutter around you, which may distract customers from the shopping experience they deserve at any given time during their visit.
It's also crucial that employees keep track of when items need replacing so they aren't ever out of stock of anything important. Inventory should constantly be reordered before levels get too low, which might affect customer satisfaction adversely. Waiting too long to restock could also cause unnecessary delays in fixing problems later if they arise.
Customer Service
One of the most important aspects of running a successful retail business is having excellent customer service. This means making sure all employees are well-trained and have good interpersonal skills to interact with customers effectively. They must also ensure that every person who comes into the store receives quality care before leaving the premises, to make them feel satisfied enough to want to come back again.
Furthermore, providing great experiences each time someone shops at your establishment will increase the chances of customers feeling optimistic about visiting at the next opportunity. This ultimately leads to more sales over the long term. People would much rather buy from a place where they know what to expect rather than risk disappointment elsewhere.
These are just a few of the many things you need to keep in mind when managing your retail business. By following these tips, you will be on your way to having a successful company that lasts for years to come.