If you're trying to grow your B2B business, you are probably already somewhat familiar with Salesforce. This CRM platform is one of the most popular such services on the planet, with many of the most successful and profitable companies on Earth using it to generate leads, retain customers, and boost sales.
In these unprecedented times, when small businesses are more vulnerable than ever, you need a growth hacking strategy to attract the paying customers and clients your business needs to thrive. Studies have shown that on average, for every $1 spent on a CRM tool, you can expect to get $5.60 back.
That makes investing in Salesforce seem like a no-brainer. However, Salesforce will only bring you results if you know how to use it to the greatest effect. With that in mind, here are seven powerful Salesforce hacks you can use to grow your business.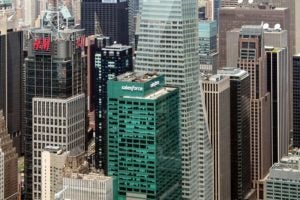 Source: Pixabay
Integrate Your Marketing, Sales, and Customer Service
One of the biggest mistakes a business can make during these times is to continue operating in fenced-off silos. Too many Salesforce rookies decide to use the platform exclusively for sales, marketing, or customer service. However, all of these areas of your business can benefit from using it and from seeing what each other is doing, so make sure that all of these customer-focused arms of your business are integrated into Salesforce.
Use Salesforce Data to Create Bespoke Messages
While Salesforce is great for managing customer relationships, that's not all it is good for. The data generated by Salesforce is a goldmine for sales and leads, so make sure that you're actually using it. Salesforce allows you to create bespoke and targeting messages to current and prospective customers based on the data they generate, so don't make the mistake of neglecting this treasure trove of information.
Use a Salesforce Plugin to Turbo-drive Your Lead Generation
Salesforce is always more effective when you use a quality plugin that enhances its capabilities and makes the whole process more efficient. One example of such a plugin is Lusha, a B2B lead enrichment tool which automatically scans the profiles of your Salesforce leads and gives you all of the information you need to read out to them in a way that they will actually notice. Lusha will ensure that every engagement you make is a meaningful one.
Connect Campaign Members with Campaign Influence and Emailing
One of the most powerful tools in Salesforce is the Campaign Members Function, but few people use it to its fullest capabilities. Campaign Members exists to connect your leads and customers to specific campaigns, but did you know you can cross-connect is with other Salesforce functions? By connecting Campaign Members with the Campaign Influence function and your email analytics, you can track how all of your campaigns are working and how each customer is responding to them.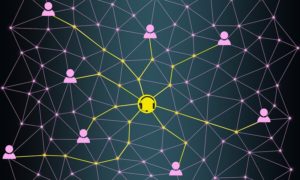 Source: Pixabay
Merge Your Accounts
The more people, departments, and projects you have on your Salesforce, the better. As mentioned, working in silos is no longer a viable business model. With Salesforce, you can merge up to three accounts into one platform and switch between them seamlessly. If you have, say, hired a freelance consultant or marketer who uses their own Salesforce, this little-known function can make sure that everyone is up to speed with each other at all times.
Make Use of Buttons
If you have the whole office on Salesforce but are worried not every member of your team is confident with the platform, then buttons can go a long way towards addressing those concerns. Users can create bespoke buttons with instant functionality, turning some of the more complicated functions on Salesforce into single-click tasks. This is an ideal way to ensure that everyone in your team is making the most of this powerful tool.
Identify and Reconnect with Inactive Subscribers
One of the worst mistakes you can make on Salesforce is to consign your Inactive Subscribers to the dustbin. If customers have dropped off, it's your job to re-engage them. Identify those subscribers that Salesforce has classed as inactive and segment them into a separate campaign folder. Target all of your inactive with tailored rejoining offers and discounts to pique their attention. Disinterested customers can be brought back if you are willing to engage them.
With these simple Salesforce hacks, you will be able to boost the growth of your business in 2020.