The software-as-a-service (SaaS) sector is among the fastest-growing industries in terms of global revenue. By the end of this year alone, SaaS revenue is forecast to grow to $157 billion. The accelerated transition from on-premise license software to subsidy-based SaaS models, combined with the rising need for novel software application and collaboration tools, supports SaaS development.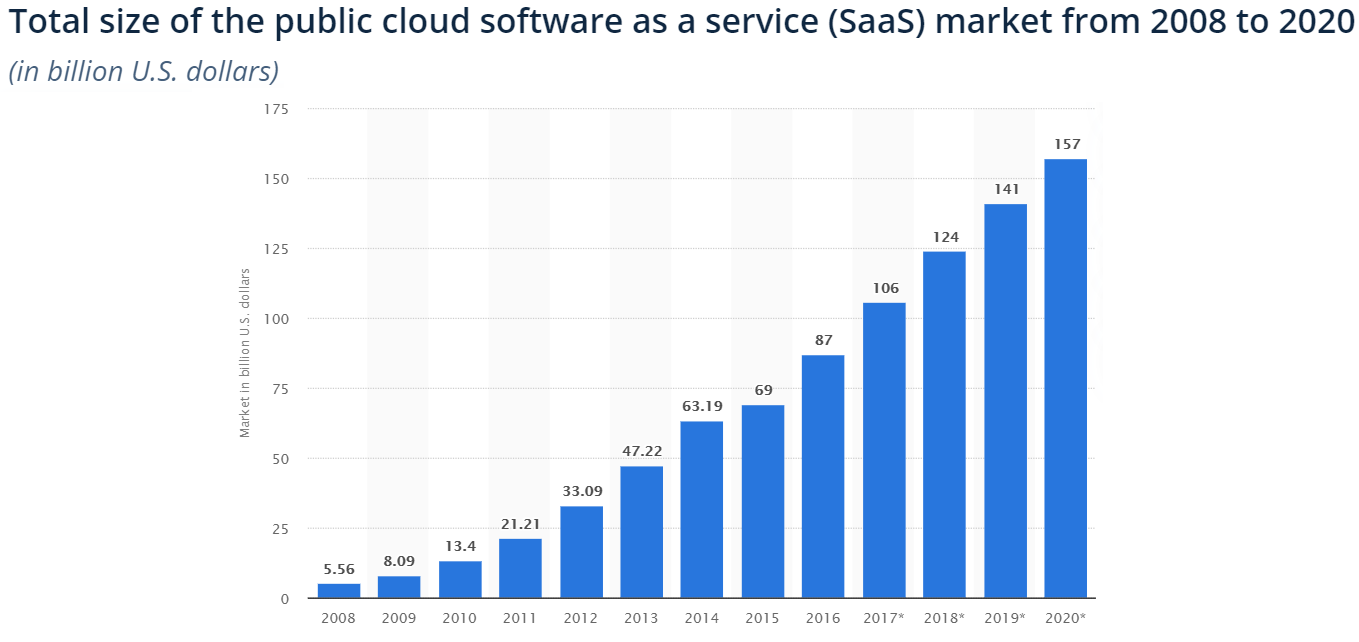 Image Source: Statista
The SaaS industry has witnessed rapid growth over the past few years. The SaaS market's projected annual growth rate is 18% currently, and experts predict that global SaaS workload will reach 380 million by 2021. Despite this, not all SaaS products are equally popular. In fact, the median startup has to spend approximately 92% of its first average contract value on the sale to translate it to a payback period of 11 months on the CAC (customer acquisition cost).
This goes to show that, despite its promise, SaaS sales are anything but straightforward.
In such a market where competition is rife, organizations, both big and small, will face challenges by other players in the marketplace to gain as much legroom as possible. Here, we'll look at some of the key problems facing companies – and how to solve them.
Challenge #1: Lack of communication and support
According to a recent Slideshare study, inefficient support is often the primary reason why as many as 67% of customers cancel their subscription. Another study that attempted to study the consumer's pulse in regards to their expectations from a business found that 25% of them would be willing to pay more for services if it guaranteed a better customer experience.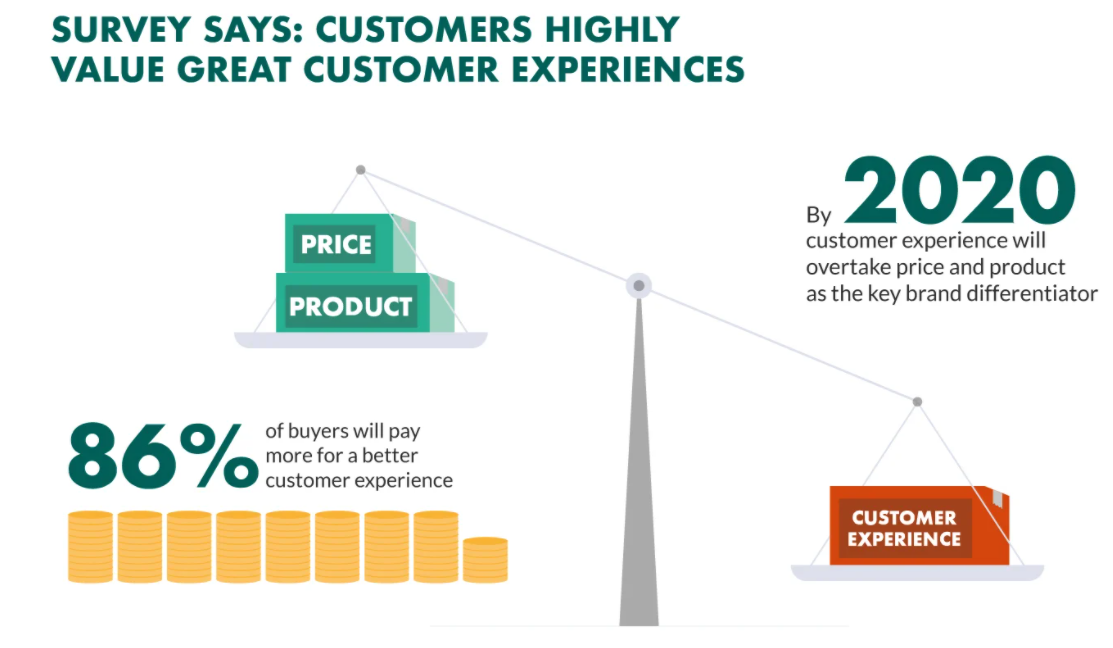 Image Source: Superoffice
The grim reality facing many businesses, irrespective of whether they realize it or not, is that they fare relatively poorer when it comes to customer support. Failure to deliver the support that the customer expects can lead to lower levels of customer satisfaction, and, consequently, poor retention rates.
The Solution: Provide Real-Time Support With Live Chat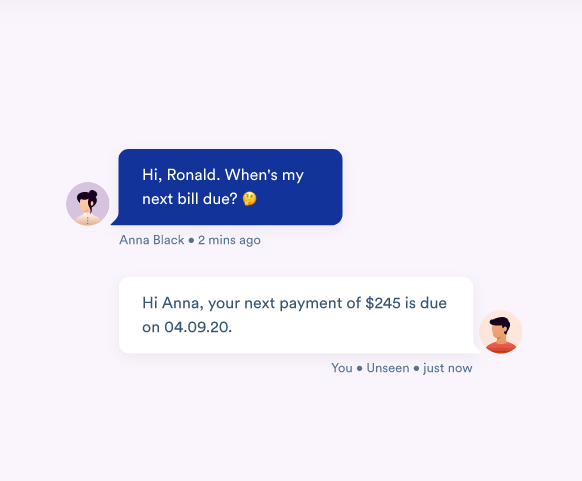 Image Source
Providing superior customer support is easier said than done for a sales rep that has to juggle between converting hot leads, engaging paying customers, and meeting their respective quotas. Not to mention that prospects searching for a suitable SaaS solution are possibly evaluating your product against others as well.
In these situations, equipping your sales team rep with a tool that lets them provide live support to prospects can help you avoid this altogether. In fact, live chat software provides the most RoI for customer support, as 83% of consumers claim that their customer experience would have been better impacted by in-person customer service.
Providing live support through the site's landing page helps customers get instant solutions and answers to their issues during the evaluation phase. This also allows customers to evaluate your product quicker while you cement the impression of providing lightning-quick customer support in their minds.
Challenge #2: Prospects struggle to find value in your product
The fierce contention between SaaS products vying for the consumer's attention makes the assessment process difficult for prospective buyers. As such, they have concerns about SaaS integration as evidenced by 33% of business leaders claiming that SaaS is too expensive, while 29% say that migration and implementation issues are simply not worth the advantages a SaaS solution may provide.
Image Source: Forrester
One explanation of why this assumption is so prominent concerning SaaS is that customers usually think of technology as cutting-edge, so they surmise that it must have a hefty price tag. Furthermore, the average SMB spends 6.9% of its revenue on IT while the average MSMB spends 4.1%. As IT budgets get tighter, business decision-makers tend to divide revenue wisely.
When customers have such concerns about your SaaS product, it's obvious that they can't see the tangible value your SaaS product can provide to them. The point of any SaaS software is to help customers be more productive and make their work easier. If the operational gap between their on-premise system and your SaaS software is too much, it's easy to understand why they would struggle to find the unique value that you provide..
The Solution: Correlate Price and Value At the Granular Level
No two customers are the same, and each has specific requirements and goals that they are trying to fulfil with a prospective solution. But you will not know which pain points matter the most until you understand what value looks like to the customer.
While the solution to this is rewarding, it is also tough and drawn-out. To provide value to the customer, you will have to reinvent how you market your product and its salient features. After understanding the customer's pain points, focus on them to see which ones your SaaS product can overcome differently or have a better solution than the on-premise tools they are presently using.
Market your product to them based on the value they will receive by relating it with the most granular component. This could also show that your prices are, in fact, lower than what the customer initially thought. Because subscription-based services depend on consumers' continued use of them, you need to reassure them of its value as compelling to go for it. Doing this will allow you to retain customers and even make them evangelists of your product.
Challenge #3: Users seek features that your product doesn't have
According to Chiefmartec, there are 10,000 private SaaS companies. There are 6,500+ marketing technology companies alone while there are about 800 in the sales tech landscape.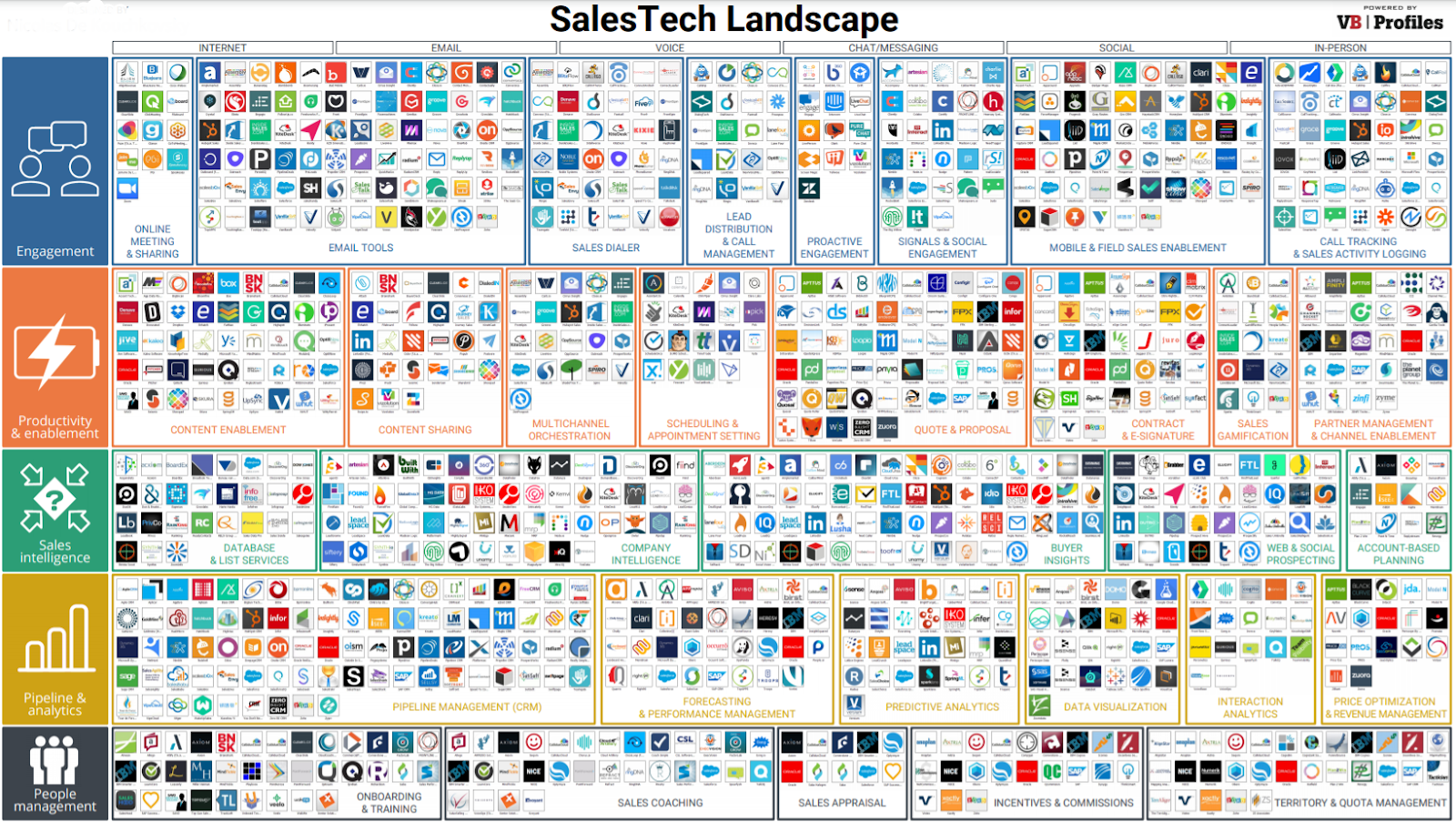 Image Source: Saleshacker
The sheer number of SaaS products within a vertical scale is unparalleled. It contributes to the consumer's dilemma and induces decision-making stress. What's more, it's difficult to gauge the differences between all the products, which means it's harder for the sales rep to differentiate.
With the plethora of products that customers have at their disposal today, they can be increasingly spoilt for choice. This can lead to customers requesting or seeking features that your product doesn't have nor does it plan to include in the near future.
The Solution: Ask the right questions
If consumers inquire about a non-existing feature, it shows that they think there is a gap between what your product is capable of and what the customer expects of it. However, this only gives you a cursory knowledge of what the consumer's expectations from your product are. You need to unlock the issues by asking questions such as:
What problem would the requested feature solve for you?
Which member on your team would benefit from this feature the most?
How would resolving the problem help your interests in the grander scheme of things?
Can our existing features workaround that issue for you?
Is this a make or break situation? If so, why?
Through asking such relevant questions, you can discover the pressing need behind the requested feature and work with the consumer to discover the problems that your product can solve for them. This also creates trust in the mind of the consumer since you made an attempt to study their business and the issues plaguing it and displayed genuine interest in their success.
Challenge #4: Lack of sales reps with sufficient knowledge about products
If your sales representatives don't have a deep knowledge of your SaaS product, it can cause an information gap and drive business away. Salespeople who lack the fundamental and essential knowledge of your product and its services or do not know how to obtain the necessary information cannot effectively convey the product's value to customers.
The Solution: Invest in the Training of Salespeople
To fix this problem, supply your sales team with comprehensive product and training before letting them communicate with clients and prospects. Your sales reps don't have to be experts of your product; however, they should know the basics and how to obtain the resources from where they can draw the information they might eventually require.
The introduction of sales training has proven to be effective. For example, Videonor, a video conference software service vendor, minimized its churn rate by 54% in 12 months by introducing a training program for its sales team.
Challenge #5: Experiencing Resistance to Change
Organizations that oppose SaaS choose to do so because they all have legacy systems in place that they have used for a long period of time. In most cases, asking them to make a switch is requesting a lot. Notwithstanding this, you may also face the roadblocks of business continuity, client organizations fearing damaging their relationships with existing vendors, and the need to adapt to new systems. However, the biggest cause to this resistance is that organizations that have invested effort and time in building their current systems won't just let it go to waste.
The Solution: Offer Product Trials
Oftentimes, the solution to a big quandary is very simple. In this case, offering a trial of your product to clients to see how your product can make their lives easier will certainly work as a shot in the arm.

Image Source
In order to win over the client organization, identify the key decision-maker and key system-users and try to reach out to them. Managing to market your free trial to non-C-suiters successfully can get your foot through the front door. In fact, according to a Millward Brown Digital study, almost 24% of non-C-suiters were found to have the final authority while 81% of them were reported to have a say in purchase decisions.
With targeted marketing initiatives, it is likely that even the most conventional users of legacy systems will find the benefits in using a system that makes their work simpler, enhances security, and lowers costs.
Challenge #6: Onboarding Users Effectively
Last but not least, the successful on-boarding of new users is perhaps one of the most significant challenges faced by SaaS companies in order to prevent product abdication during trial and post-sale periods. Onboarding is so huge a bottleneck that a study conducted by Preact found it to be the biggest reason for users abandoning a product. Furthermore, onboarding is made up of a number of smaller issues, not least of which is understanding the phase in which to begin investing capital in the onboarding process.
The Solution: Get Intimate With Your Users
Dharmesh Shah, the CEO of AppCues and HubSpot, provides a great piece of advice when it comes to onboarding new users. He advocates manual intervention over the usage of tools for onboarding processes and suggests businesses that they not concentrate on user onboarding from the beginning.
Instead, he advises businesses to onboard their users manually. While this does mean more overtime for your team, it amounts to a great user experience. This is because in the process of onboarding customers, you can help them understand more about your SaaS product in person and:
Obtain crucial, qualitative insights about your product that you can use to make it a better fit for the market.
Uncover the complicated areas of your UI that really need refinement.
Improve the customer's overall lifetime value (LTV) by establishing personal relationships that can also spawn referrals.
Enhance customer experience and upsell new features & higher priced plans.
Conclusion
SaaS is not transactional but rather relies on the continuous use of consumers over multiple billing periods. SaaS salespeople will not bring you new business by simply presenting novel features and naming a price. They have to work with consumers to find out how your SaaS product will help them flourish. When you do this, you become a source of value for consumers and prospects alike, and new business starts flowing in.