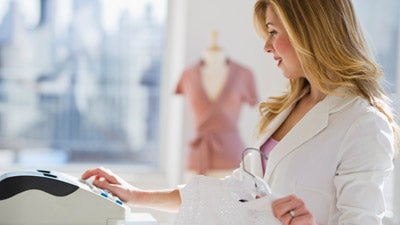 Retail trends are changing fast. New technology, like AI, IoT and big data analytics, is helping businesses of all sizes collect more information and adopt data-driven decision-making strategies.
At the same time, the industry is also grappling with a tight labor market, ongoing supply chain disruptions and significant market uncertainty.
We are in the midst of much change, with a combination of tech and shifting consumer preferences driving the industry's transformation. Here are the top retail trends to keep an eye on.
1. Supply Chain Management Overhauls
Supply chain disruptions, delays and general market uncertainty are significant challenges for almost every retailer, regardless of size, target audience or niche. Experts predict that current issues driving supply chain disruptions, like port and freight congestion, aren't likely to resolve this year. As a result, many retailers are reviewing their supply chains in hopes that they can be made more resilient, flexible and responsive to ongoing crises.
For example, some retailers are pivoting from a just-in-time procurement strategy to a just-in-case approach. They are investing in additional warehouse storage space and building stockpiles to help them manage long delivery lead times and stock shortages.
In some cases, retailers are also expanding in-store storage to support growing e-commerce operations and prevent stock-outs as supply chain operations become less predictable.
Retailers will also likely reevaluate their relationships with carriers and suppliers this year. Building stronger relationships and developing long-term contracts may help retailers establish more resilient supply chains and prepare for future uncertainty.
2. Social Commerce Continues to Grow
Online shopping is here to stay, even as consumers become more confident in shopping at brick-and-mortar stores. Retailers competing for online shoppers are continuing to innovate, develop new offerings and find fresh strategies for connecting to digital buyers.
Social commerce — shopping experiences hosted entirely on social media platforms — is one example of retail trends innovating the online shopping space. Users don't have to click through to a retailer's site to make a purchase. Instead, they can buy directly from the social media platform itself.
Most big social commerce projects got their start in 2020 with the launch of Facebook Shops and the extension to Snapchat's Native Stores for brands. They're on track to continue growing fast this year.
3. Seamless Multichannel Retail Experiences
Unifying offline and online experiences will remain critical for retailers this year. Brands that started online are increasingly expanding into offline spaces where possible.
Direct-to-consumer brands like eyewear vendor Warby Parker owe their success to e-commerce but have launched and steadily expanded their physical presence over the past few years. Brick-and-mortar may be key to the continued success of these digital-native brands.
New offline initiatives from online brands will likely remain common this year. Amazon is again experimenting with in-store retail by opening its first Amazon Fresh Grocery Store, designed to offer a seamless experience for consumers, whether they shop in-person or online.
Brick-and-mortar retailers are also investing more heavily in their online storefronts and e-commerce offerings. They're also looking into systems that help ensure a seamless experience for customers who shop both in-store and online.
Businesses are adopting marketing techniques that will allow them to keep their online and offline advertising strategies in sync. Digital printing enables manufacturers to accelerate the speed to market of new products. Faster production cycles make it easier to keep product branding and digital marketing consistent.
Cultivating a frictionless multichannel experience will be crucial for almost any retailer in the future as e-commerce grows and brick-and-mortar remains important to many consumers.
4. New Employee Perks and Benefits
Labor remains one of the biggest challenges for retailers right now. Companies are struggling to hire workers to staff stores, as well as their warehouses and supply chain operations.
Experts agree that the labor market in the U.S. remains tight, driving wage growth and encouraging employers to get creative with perks when hiring new workers. It seems likely that the labor market will be a challenge well into the future.
Retailers have responded to the labor market in various ways. Some employers, like Macy's, have boosted hourly rates and introduced new perks for existing employees and new hires, such as education benefits.
Despite these moves, holiday staffing was down 7.5% from 2020 last year. Retailers will likely have to listen carefully to the needs of prospective employees and potentially reinvent their compensation strategy to draw in workers this year.
5. Greater Focus on Brand Sustainability and Ethics
Market research has shown that consumers are increasingly interested in brands that take ethical stands, especially on issues like sustainability. It also found that customers are willing to pay more to shop green, particularly younger ones.
As environmental, social and governance (ESG) principles become more popular in the business world, consumers are also paying much more attention to how their favorite brands are run. In response, many retailers are adopting new eco-friendly practices, launching sustainability initiatives and developing strategies to help them go green.
For example, many retailers are partnering with manufacturers that can help them create circular economies — business strategies that prioritize recycling and reuse to minimize the volume of goods that go to landfills. Other brands are investing in carbon offsetting or sourcing greener products and raw materials.
How Retail Trends Will Change
Retailers are under pressure to adapt as consumer preferences shift, the market remains uncertain and new technologies become available.
This year, retailers will likely reinvent their supply chain strategies, invest in new e-commerce platforms and shore up the multichannel experience. There are also likely to be big changes to how companies compensate their employees, as well as a greater focus on sustainable retail management.
The current crises faced by the retail sector aren't likely to resolve themselves in the near future, so retailers may be more willing to make long-term investments and changes to their business strategy to prepare for an uncertain future.
Published: June 17, 2022
2227 Views