With technology taking over the world, investing in good digital marketing strategies has become a necessity for businesses. In fact, the expected spending on digital marketing is a hefty $645 billion by 2024.  Many organizations are building specialized in-house teams to compete successfully in the growing market. However, training and maintaining a separate department may not be feasible for every organization.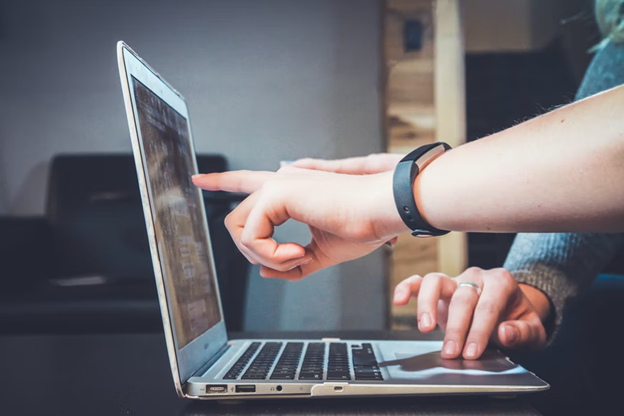 Source: https://unsplash.com/photos/FlPc9_VocJ4
In this article, we'll go through some benefits that outsourcing your marketing work to an agency like the Goodway Group or others can get you:
1. Specialized Resources
Digital tools are invaluable but come with expenses. You'll need a range of tools to create, oversee, and evaluate your marketing campaigns. Not only can they be costly, but using them often requires specialist knowledge and can be time-consuming for beginners. Outsourcing digital marketing work can save you a lot of time and effort in this regard.
Digital marketing agencies have specialized software and trained employees who excel in its use. Additionally, they have experience in using tools and keeping an eye on the latest advancements and features. Enlisting their services will let your marketing campaigns benefit from better resources.
2. Expertise
Companies that provide digital marketing services have one job: making impactful marketing strategies. They hone their skills in the area, train their workforce accordingly, and hire experts to make sure they are better than their competitors. On the other hand, businesses who want their products and services marketed have to cater to a number of tasks related to procurement, designing goods, managing finances, and dealing with customers. This results in a reduced focus on marketing efforts and may lead to them not being able to track the progress of their campaigns successfully. This trial-and-error approach can be costly and may even lead to failed campaigns. Outsourcing to experts is less risky and can ensure the success of your campaigns.
3. Faster Process
Running and tracking marketing strategies is time-consuming. If you're a startup or a small business, you may have difficulty managing your timeline. You may have to train your employees from scratch in building campaigns and using related technology. The size of your marketing team may not be sufficient for the tasks as well.
Asking employees to rush the process by using tools they are hardly familiar with can lead to reckless human errors and oversight too. In these situations, hiring a digital marketing agency will be a much faster and easier process for you. You can invest the saved time into steadily training your employees without compromising on the quality of your campaigns.
4. Up-to-Date Strategies
The market is an ever-transforming entity. While you're busy overseeing your products and finances, you may lose track of digital marketing trends, especially if you run a small firm. This can impact the effectiveness of your marketing campaigns. Partnering up with a digital marketing firm will ensure that your brand's marketing is up-to-date as they always have their eye on consumer preferences.
Endnote
Partnering up with a digital marketing agency can get you time and cost savings, alleviate the burden off your workforce, and yield powerful marketing campaigns. If you've wanted to level up your marketing campaign, consider outsourcing to experts to get the fastest returns on your investment.