Running a business isn't easy. Until a decade ago, it was extremely challenging for start-ups to get their business noticed amidst the deafening cacophony of widespread marketing campaigns launched by their more established rivals.
Thanks to the advent of technology, the tables today have turned. All businesses, irrespective of their privileges, stand a fair chance of building hype for their brand by leveraging digital marketing strategies that are far more effective and affordable than their traditional counterparts.
This article will walk you through all the reasons that make digital marketing such a tempting tool for small businesses.
1– Higher Returns at Lower Costs
Unlike large corporations, most small businesses cannot afford a huge marketing budget that is frankly needed to spread awareness about their products or service. As such, it is imperative for such businesses to lower their costs considerably in hopes of earning higher returns. This is possible to accomplish with digital marketing.
Advertising via PPC or social media campaigns has proven to be far more effective in helping reach a massive audience at lower costs. Furthermore, most digital marketing platforms allow you to set or tweak the daily budget of an ad campaign as per your preference.
If you don't feel a campaign is working, it can be put on pause immediately, thus saving considerably on promotional expenses.
2 – Leveraging the Power of Social Media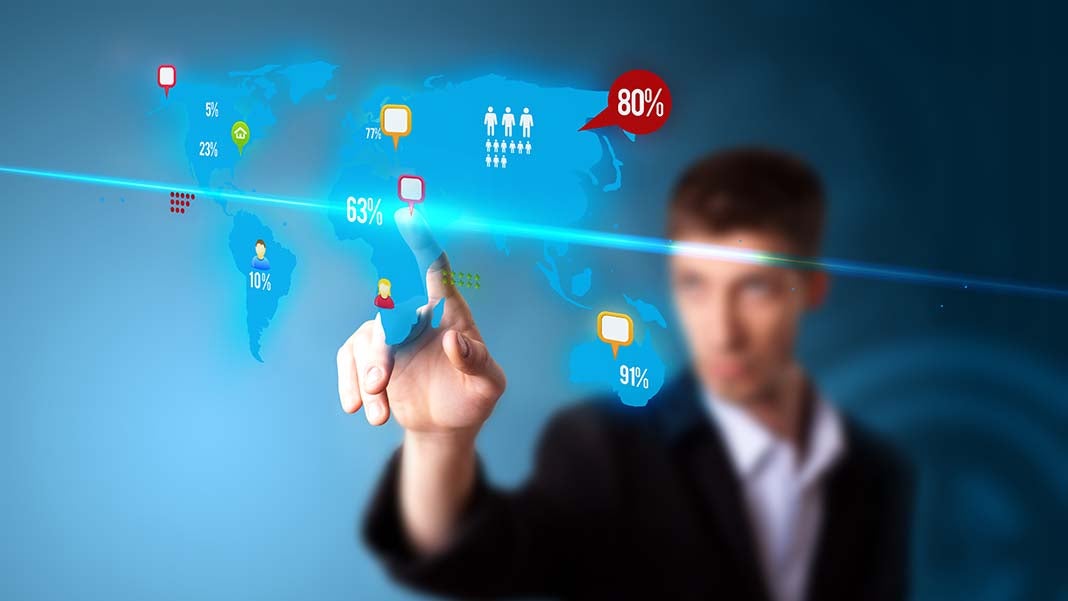 Social media platforms like Facebook, Twitter, and Instagram are goldmines for potential customers. These platforms can be used to reach a massive audience base in a very short span of time.
Almost all social media sites allow businesses to mine for prospects both organically and via paid campaigns. The paid campaigns can be used to target specific demographics of people more likely to be interested in your product or service.
Many small businesses have been able to successfully generate interest for their business by posting engaging content on these platforms. As of today, there are over 1.3 billion active users on Instagram. Think about the customer base you can tap into by simply advertising on this platform alone. It seems easy but can be quite a task if you don't know how it works, so why not take advantage of social media services provided by industry experts?
3 – Boosting Conversion Rate
Conversion rate basically refers to users who visit a website and take certain actions on it like adding a product to cart or making a purchase. Digital Marketing harbors several effective tactics under its umbrella, which can be used by small businesses to boost their site's conversion rate significantly.
For instance, a website can be optimized with automated emails that are sent to visitors to remind them of products in their cart or make product recommendations based on their activity on the site.
Platforms like MailChimp can be integrated seamlessly with your website to send automated notifications to your visitors, persuading them to commit a desirable action on the site.
4 – Targeting Customers
This is perhaps the most significant benefit of digital marketing. When launching an ad on social media platforms, for instance, you can select the audience to target. You can cherry-pick the right audience for your promotional campaign based on several demographic factors. This is a luxury not afforded to businesses by traditional mediums like print and television.
When advertising on Print and Television, you are paying for the entire ad, regardless of whether it is reaching your target audience. With digital marketing, you make the ad visible only to those groups of people who are most likely to respond positively to it.
5 – Enhanced Customer Relationship Management
Simply triggering initial sales isn't enough for a business to succeed. It can only thrive in the industry by creating a lasting bond with its customers. With digital marketing, business owners can directly interact with their customers, answer any queries they have in real-time.
With the help of a digital marketing campaign, businesses get an instant idea of how audiences are reacting to their product, services, or ad posts. There is a seamless communication streak between businesses and customers that simply doesn't exist with traditional marketing mediums.
6 – Promote Your Brand Globally
Unlike print and TV advertisements, digital marketing allows you to reach a global audience in a short time and at low costs. Irrespective of where your business is situated, you can launch an ad campaign targeting a specific audience base that resides in another country.
As such, digital marketing provides small businesses with a chance to boost profits, scale considerably and build their brand image internationally… all from the comfort of a local office.
7 – Mobile-Friendly Marketing
There are over 270 million active smartphone users in the United States alone. It is estimated that most smartphone users spend more than 5 hours on their phones daily. Thanks to the recent pandemic, those hours have increased considerably.
Digital marketing can help businesses target users that are almost always on their smartphone, and as such, more likely to see and respond to your ad or website.
It is highly recommended to optimize your website for phones to tap into this massive user base and trigger higher conversions.
8 – Measurable Analytics
When advertising through print, you have absolutely no clue as to how your ad is performing. That is not the case with digital marketing. You get easy to comprehend data presented in a graphical format that clearly conveys how your promotional campaign is faring.
Facebook, for instance, allows you to monitor the performance of launched ad campaigns on the platform based on several parameters.
You get real-time insight into the number of people your ad reached, the number of people who reacted to your post, and how much money you spent on an ad. You also get to learn how your ad is performing across different demographics. With the help of such analysis, you can adjust your ads depending on the result you seek.
9 – Building Trust
Digital marketing empowers small businesses with the tools needed to shape the preference and perceptions of their target audience. Your customers want to know who the real people behind a company are.
Digital marketing allows businesses to introduce the top executives working behind the scenes in a non-invasive way. By doing this, you are strengthening the personal brand of your business and building trust among your audience.
Think of how Elon Musk is synonymous with the brand that is 'Tesla'. Digital Marketing helps small businesses achieve the same effect.
10 – Defeating Larger Rivals with Creativity
Digital marketing involves the effective use of content. With the help of interactive and engaging video, and Image, small businesses can convey the message of their brand more efficiently. You can also make use of blogging to as it plays a crucial role in improving your search rankings.
Digital marketing doesn't rely on money alone. In fact, it lays heavy emphasis on creativity, which if harnessed properly can help small businesses blow their larger competitors out of the water.
It doesn't matter how much money your competitors are investing in their marketing. If you are ad posts are compelling, they will get receive more engagement.
Key Takeaways
Running a business isn't easy. This is especially the case with small-scale enterprises that suffer from limited funds, resources, and manpower. Digital marketing, if planned and implemented properly, can help small businesses reach a massive audience in a relatively shorter time. It can help small businesses:
Earn Higher Revenues at Low cost
Provide excellent customer service
Boost their website's conversion rate
Spearhead a more targeted ad campaign
Build a formidable brand image.