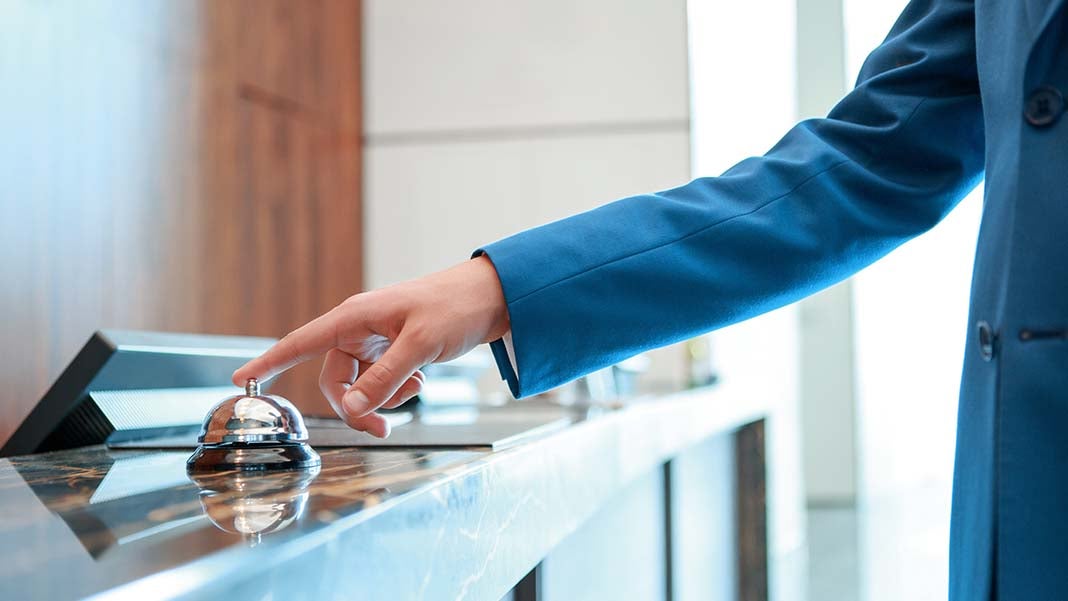 Enterprises that focus on providing services run differently than typical sales-oriented businesses. The primary objective of product-based companies is to increase the selling quotient of their deliveries. Service-based firms, in contrast, operate using a multi-dimensional strategy. 
They provide a service to clients by doing work on their behalf. Here, the term "service" refers to the activity they offer to their customers as a product. As a result, their marketing strategy differs from that of typical firms. Read on to see how such firms may employ SEO techniques to improve their online presence.
Demand for SEO
You might wonder why SEO is so important for business owners. For every business, improving its position in the search engine index is crucial. Whether a company is focused on providing goods or services, both require the proper digital awareness to attract potential clients. 
The purpose is to raise brand recognition, to put it in a one-liner. In the end, every SEO strategy and marketing practice comes back to the brand. People become more aware of the services you have to provide as your brand becomes more well-known. By doing so, you improve the digital grip and raise your income.
10 Effective Strategies for Promoting Business Owner Websites
For reliable returns, get in touch with a seasoned SEO firm to find the best SEO strategies for your service-based business. 
A service business could be anything from a property investment business to a food business, travel agency, hospitality industry, and more.
Subject matter specialists are knowledgeable about how things operate in the digital sphere. They develop solutions that provide successful results quickly. To get the top rank on the SERP and raise your visibility quotient, put the following strategies into practice.
1.
Website Features
The overall look and SEO-effectiveness is one of the first things to consider. Every website has to provide a more appealing interface for each audience as their mobile audience grows over time. By providing a smooth UX, a mobile-friendly website constantly engages the audience more effectively. 
To retain visitors on the landing page, your service website's aesthetic elements should be appealing. A website that loads quickly can also lower the departure rate and keep visitors on the page longer. 
2.
Considerations for keywords
SEO and keywords go together like peanut butter and jelly. Your content will not become relevant if keywords are not properly identified. Relevancy is a key component in capturing the client during their web search activity. Through extensive market and service studies, the professionals determine the relevant keywords. What works effectively is to use the discovered keywords that carefully fit your offering.
3.
Auditing technical SEO
An evaluation of your website's general health is important. The technical SEO audit is based on the flaws in the website that interfere with the application and results of SEO strategies. The audit depends on a number of factors, including the identification of crawlers:
Speed of site loading

Status codes for HTTPS are checked

For cannibalization of keyword

For faulty links
These collectively have an effect on your ranks, and these problems should be resolved by professionals.
4.
Content Categorized and Represented
Effective material requires a methodical depiction. Your material can be incredibly interesting and educational, but it must have the authority to speak for new page landers. They arrive on different sites to learn more about what you have to provide and about each service in particular. In these circumstances, providing more pages is essential for educating the public about your various offerings. It has many effects by boosting engagement and improving retention.
5.
Management of content
Your service is defined by the content on your website. Only that which you display on the website is known to the reader. As a result, creating SEO-friendly content requires caution. The ideal approach is to be relevant and educational. Ineffective fluff and the use of keywords are both discouraged. Take advice from those who are knowledgeable in creating SEO-friendly content.
6.
Local SEO for businesses that provide services
Local targeting benefits firms that provide services in two ways. It not only has a significant virtual influence, but it also attracts nearby customers for real business. When you concentrate on a regional audience, people might find your service and contact you. A Google My Firm (GMB) page that is optimized can thereby increase people's perceptions of your business and its location. Having a better listing aid in attracting quality traffic.
7.
Call to Action (CTA)
Your company's service website's CTA button has a favorable audience influence. As there are many companies that have good SEO for their businesses online, and offer their services through their CTA buttons and content. Let's say you're a law firm in Phoenix, Arizona, specializing in personal injury. Some of your clients will have been in car or truck accidents. With the right CTA button, you're established as not just an injury law firm, but specifically a Phoenix truck accident attorney who provides justice for those who had been hit by any truck and got injured. It's not just good SEO but also attractive and specific CTAs that will help you increase your business.
8.
Testimonials
Client endorsements are a fantastic SEO tactic for adding user-generated, keyword-rich content to the website. SEO-friendly testimonials immediately contribute to the improvement of your SERPs and create more authority among users. Through the displayed testimonials, the right customers reach out to you, which ultimately benefits you.
9.
Evaluation list
Think about it from a practical standpoint: if you seek a service online, you read reviews first. The same holds true for your company's product offers. Review listings have an impact on SEO strategies by sending a powerful user signal. In order to convey authoritatively to web visitors, Google review posts have an influence on basic SEO outcomes.
10. Competitive Analysis Scheduled
Analyzing your SEO competitors might help you gain the upper hand in your industry. The actions of your peers influence the depth of the experts' research. They discover problems that others have and develop workable answers. 
As a result, stopping the bad movements becomes simpler, and you can only concentrate on broader objectives. Things like organic research, keyword gaps, and backlink analyses all benefit your service's SEO results in different ways.
Implementing best practices for link building for SaaS companies is crucial for boosting their online visibility and organic traffic. Strategies such as creating high-quality content, leveraging guest blogging opportunities, building relationships with industry influencers, and actively participating in relevant online communities can help SaaS businesses earn valuable backlinks and establish a strong online presence.
Conclusion
Find a business to perform these strategies more easily for you and apply the techniques correctly to outperform your competitors. You will increase your service's recognition and connect to a sizable audience in no time. 
 If your business doesn't already have a website, you should know that more and more people are looking for services online, and business owners are working hard to increase their online presence. Uncertain about how to begin the task? Check out the considerations for bringing your company online. It's time for users to be able to locate you.
Published: October 4, 2022