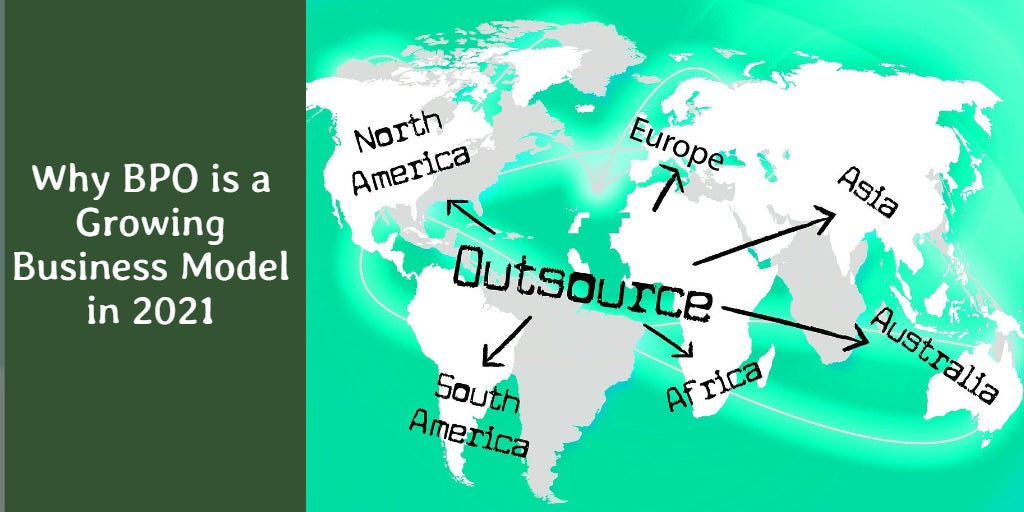 The global Business Process Outsourcing (BPO) market has shown remarkable strength in recovering from the impact of the ongoing COVID-19 pandemic. According to Statista, it is expected to reach over USD 298,989 Million by 2021, clocking an 8.3 percent YoY growth rate.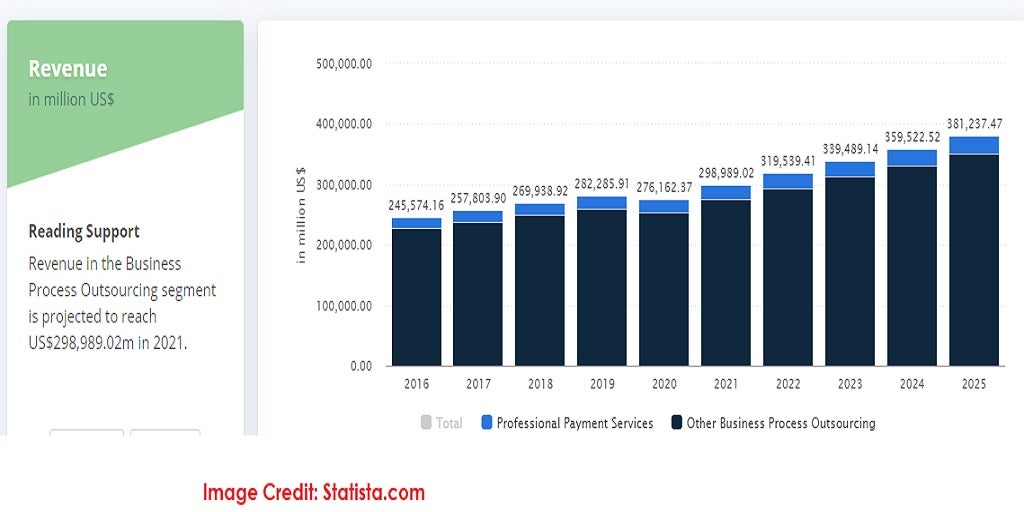 Over the last two decades, BPO was seen as a great business model for saving cost and increasing efficiencies. However, COVID-19 and recent technology changes have come across as a wake-up call for companies and have increased the opportunities in outsourcing. Let's look at some of the key factors that are likely to drive the growth in the BPO industry.
Business Continuity Planning and Moving Towards a Distributed Workforce
The year 2020 had literally upended well-laid business continuity plans of some of the largest companies in the world. Suddenly entire countries in Europe and Asia went into lockdowns and even companies with multiple outsourcing centers experienced challenges in continuing their services at an optimum level. For firms who were still reluctant to outsource, Shelter in Place orders and lockdowns caught them napping. 
With digital touchpoints becoming the core enabler for most businesses, companies are now looking to create a distributed workforce. Focus is shifting towards creating several distributed outsourced teams across different locations with an eye on reducing operational risks.  
Digital Solutions will Drive the Next BPO Wave
Owing to the impact of COVID-19, nearly every company has tried to evolve the way it deals with its stakeholders. Let's take the example of Banks which are reimagining the way they used to work. The entire focus has moved to digital adoption and several banks are looking to introduce remote advice channels as a core part of their frontline sales activity.
As banks introduce efficient Mobile Apps, Video Branch Banking features, and other related services, opportunities for outsourcing continue to grow. This trend of adopting digital solutions is not limited to banks and has spread to nearly every industry, and is likely to give a huge flip to the BPO industry.
Emerging Technologies – Social Media, Cloud Computing and Automation
There are several emerging technologies and trends that are dramatically transforming the business landscape. Social Media adoption is one such trend that is increasingly seen by brands as a game-changer. From understanding how consumers are reacting to a brand or product to exploiting the social channels for business growth – companies are trying everything they can to ace their social footprint. This is opening up new areas of opportunity for BPOs looking to manage multi-channel communication and reputation management. 
Cloud computing and Automation are two of the hottest technology trends in vogue today. The flexibility and scalability offered by cloud solutions are now allowing smaller firms to explore outsourcing their key business processes. In the same vein, Automation services are allowing firms to further achieve cost efficiencies that were earlier limited by economies of scale. 
Demand for Specialized Skill Sets and Knowledge Process Outsourcing
Increasingly companies are looking to outsource specialized roles which were typically managed in-house. An explosion of consumer and business data is driving BPO companies to embrace Knowledge Process Outsourcing that includes specialized services such as equity research, business research, design functions, legal and financial analysis, etc. 
At the Cusp of Change
The prospects for the BPO industry look increasingly bright as most companies try to emerge from the morass of the pandemic. BPOs offer firms one of the best ways to manage change while keeping costs low.