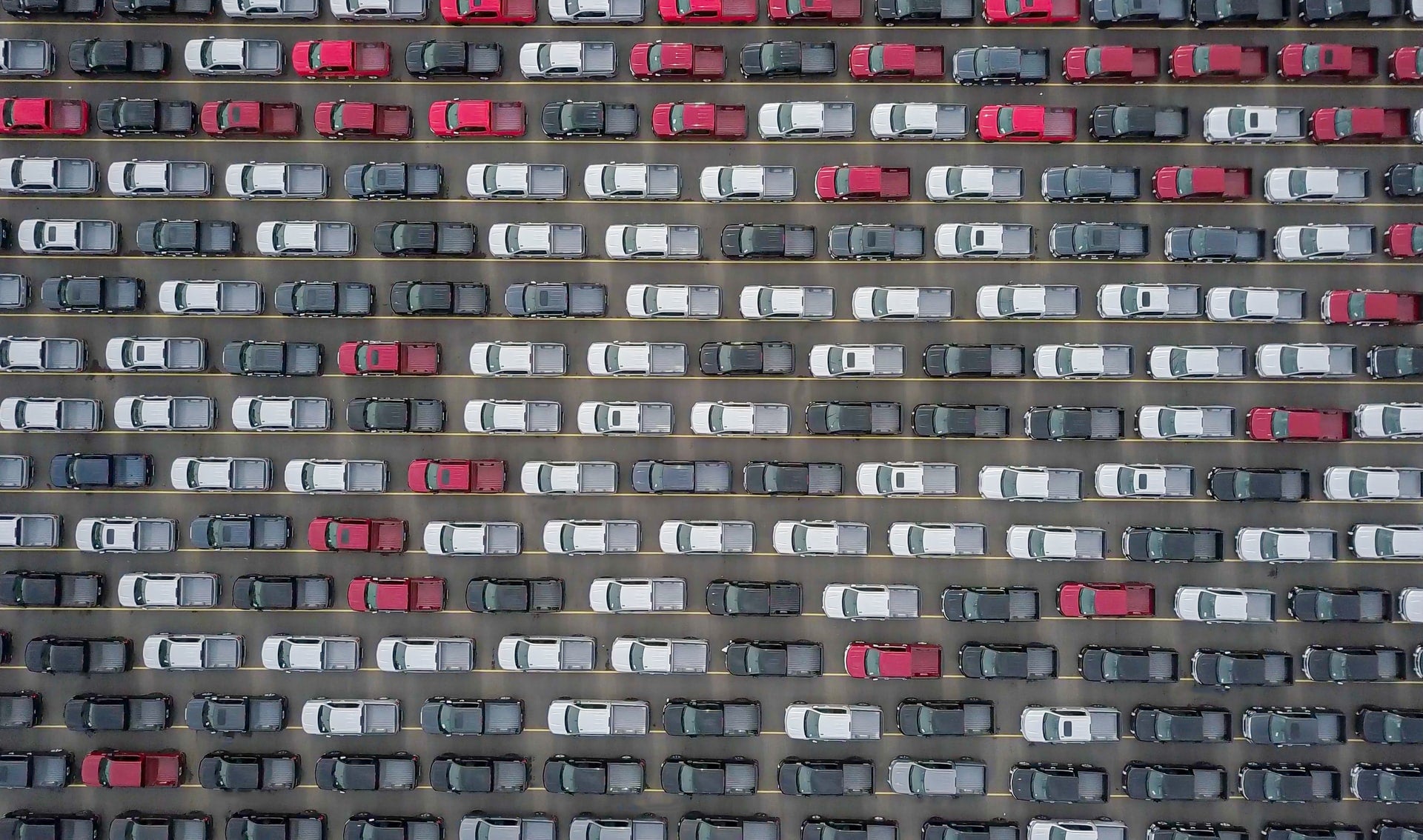 CC0 image: https://unsplash.com/photos/utMdPdGDc8M
As a business grows, its fleet will need to grow. Buying new trucks or vehicles will always be an expensive, long-term commitment, however.
Each new fleet investment should be considered carefully. Otherwise, the new vehicles may become a recurring expense that does not meet the business's current or future needs.
The right strategy can help fleet owners expand their fleets to meet changing demands, no matter what niche the business is in.
1. Review Your Business's Financial Health
Before a fleet owner makes any major decision about their fleet, they should understand the current state of their business's budget. The purchase or leasing of a new vehicle will have a long-term impact on your business's financials, and the cost of the vehicle should be carefully weighed against what the business can afford.
Fleet owners may review this information themselves or work with their team to review their business's financial situation.
If the fleet owner chooses to review the business's financial health on their own, the two most important documents will be the business's balance sheet and income statement.
The balance sheet provides a view of the business's assets and liabilities. Quickly reviewing the sheet will tell you if a business has equity or is in debt. The income statement will provide a summary of revenue and expenses. With these documents, the fleet owner can determine if the business can afford a new recurring expense.
2. Identify Fleet Needs and Review Options
If your business's financial situation is good, or good enough for a major investment, you can begin reviewing fleet needs. This information will help you identify the most cost-effective investment for your fleet.
Fleet owners will want to review the vehicles currently in the fleet and determine if they currently meet business needs. If not, the fleet owner should consider if an upgrade or new fleet management strategy could meet those needs. Otherwise, expanding the fleet may be necessary.
Ideally, the fleet owner will avoid excess capacity — even if the business is on track for strong growth. Planning for the future is a good business tactic, but investing in too many fleet vehicles too soon can be risky.
Useful metrics will include asset utilization rate and miles driven. Both metrics can show which vehicles in the fleet are used most often and provide the most value.
Before investing, however, a business should also consider lower-cost strategies to improve fleet efficiency and service capacity. Route optimization can help businesses decrease miles driven while increasing service capacity, for example.
Many businesses in the logistics sector are beginning to use IoT devices to improve the tracking and managing of fleet vehicles. This strategy can also increase service capacity without expanding the business's fleet.
If these options have been ruled out, the business can begin reviewing the market, investigating available vehicles and speaking with dealers. Finance options and current vehicle prices can significantly impact the vehicles a business has access to. During a shortage of new vehicles, expanding the fleet may become less practical.
In some cases, the right decision may be obvious.
For example, a trucking company may not have enough trucks to adequately complete all offered deals in a reasonable timeframe, despite having the labor and resources to do so. The company may have already considered or experimented with efficiency-boosting upgrades, like a new fleet management system or optimized routing approach.
This company will likely decide that new vehicles will be necessary.
3. Estimate ROI
Once you've established your options, you can begin estimating the potential return on investment (ROI) of the new vehicle or equipment upgrade. This ROI will be the income that the vehicle or upgrade produces minus the vehicle's recurring operating costs — like gas, oil, tires and preventive maintenance checks. It may also be worth considering vehicle depreciation.
It can be challenging to estimate the ROI of equipment upgrades and new management strategies, but various techniques exist. For example, a business can directly compare the wear rate of different tire brands over the course of a year by comparing tired wear from an upgraded group of fleet vehicles with a control group.
Using this information, you can estimate the value of a business-wide rollout of the new tires.
Predicting the ROI of a new vehicle can also be challenging. Often, fleet managers will look to the current performance of fleet vehicles. Maintenance costs, utilization, miles driven, idling time and jobs completed can all give you a sense of the value a vehicle will provide, as well as the potential associated expenses.
When tabulating the new vehicle's potential ROI, you should also consider less conventional or obvious sources of income. For example, a new vehicle can provide significant advertising real estate.
A custom wrap or vehicle signage with your company logo and contact information can turn a van or truck into a rolling advertisement for your business. This advertising will be an additional cost, but custom signage offers a range of benefits — like greater brand recognition and increased brand exposure.
Once the fleet owner has a good sense of which options will provide the best ROI, they can reach out to a dealer and begin the vehicle purchase process.
Best Practices for Expanding a Business's Fleet
When it's clear that the business fleet needs to grow, the right approach can help fleet managers identity the best strategy for fleet expansion.
Using information like vehicle utilization, miles driven and estimated ROI, the manager can determine if an expansion is truly necessary, and what kind of vehicles will help to meet the business's changing needs.