In today's interconnected world, a business can go from a small startup to a major brand in the blink of an eye. In many ways, it's never been easier to create a global business, regardless of whether you're a B2B, B2C, or D2C business. If you want to scale your small business, however, you'll need to ensure you have the right resources and strategy in place.
To get started, take a look at these five top tips and start planning your expansion now: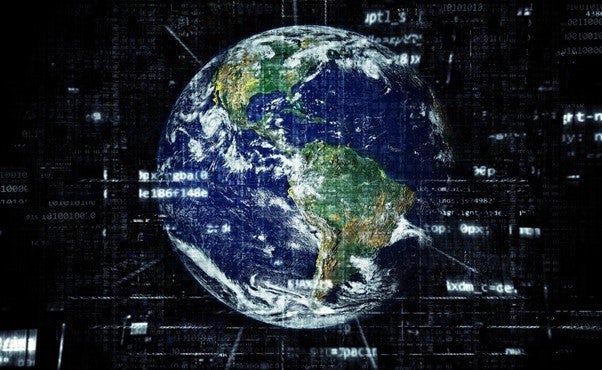 1. Focus on Key Regions
If you're currently operating a small local or national business, you don't have to aim for world domination straight away. Instead, you can focus on key regions and expand your organization incrementally. This allows you to conserve your resources and direct them towards the most lucrative regions.
2. Facilitate Global Communication
When you're scaling a business and expanding into different geographical areas, you need to be able to communicate easily with suppliers, clients, customers, and your workforce. While email and instant messaging are widely used, it doesn't replace voice communication.
Of course, paying for calls on a traditional phone line is an expense that you simply don't need. By switching to VoIP systems, however, you can access the resources you need at a reduced cost. To learn more, take a look at the benefits of VoIP for small business phone systems now.
3. Work with Local Professionals
If you're going to launch your brand in a new area, it's vital to have contacts in the region. As a small business, you may want to avoid the time, hassle, and expense that comes with hiring employees, but this doesn't prevent you from accessing the local industry knowledge you need. Working with freelancers gives you a great opportunity to minimize expenditure while still accessing the specialist and skilled workforce you need to grow your business.
4. Understand Regulations and Tax Laws
Complying with relevant regulations is a top priority for any business but, when you start operating in a different jurisdiction, you'll need to take new laws into account. Furthermore, if your expansion means that you'll be importing or exporting goods, there are additional tax implications to consider. While you can access professional advice and find ways to reduce your tax liability, it's vital to incorporate this into your expansion strategy from the get-go.
5. Secure Funding in Advance
Expanding a business typically requires investment, which means you'll need to calculate your predicted costs and ensure you've got funds in place. Depending on your current profitability, you may be able to reinvest in the business to fund further growth. Alternatively, you can supplement this with a business loan, venture capital, or even sell shares in your company to finance your plans.
Growing Your Business
Launching a small business gives you an opportunity to establish a brand and build up a customer base but you should always have a growth strategy in mind. When you're working towards clearly defined objectives, you'll find it easier to achieve your goals and successfully take your business to the next level.