Business owners spend millions of dollars annually on insurance, yet most of the insurance policies they rely on cannot protect their businesses from many risks. A 2010 survey by Travelers Insurance reveals that despite only 56 percent of small businesses having disaster-recovery insurance, 94 percent of small-business owners are convinced that their businesses are protected against insurable risks.
Unfortunately, this is not true. The only way you can protect your business from risks is by ensuring risk management is a core part of running your business and purchase the right policies. There are many types of business insurance and many factors to consider if you want to protect your business from risk.
How Do I Determine Required Coverage?
Knowing what coverage you need will save you money, prevent duplicate coverage, and help you purchase only the insurance that you need.
To be on the safe side, business owners need coverage that protects from all insurable risks. A very practical way to get the necessary protection is to obtain coverage for property and business interruption, workers' compensation and commercial automobiles, and liability insurance. A business owner policy (BOP) is, however, often more economical than this first option.
You can obtain a BOP by asking your online insurance broker or agent to quote a price for a business owner policy. Since BOPs often do not include health insurance and coverage for industry-specific risks, even if you choose it, you may still need additional policies that cover most of your insurance needs.
But How Much Does Business Insurance Cost?
Effective budgeting is a core factor in risk management. How you handle your budgeting process and when you purchase can determine whether you get the desired protection from risks or not. Many business owners put a lot of energy into looking for insurance options only when they sense danger and ultimately suffer the adverse consequences.
As a general rule, if you are a small-business owner, consider your predetermined gross sales ranging from 20 and 30 percent as your baseline budget for comprehensive coverage. For high-risk industries such as construction and manufacturing, however, these estimates are too low, and you need to seek the guidance of a professional who can come up with a budget that accurately reflects the actual risks involved with your own business.
Why Optional Coverage?
If you want to obtain comprehensive coverage, be prepared to purchase more policies, other than the few basic options. Depending on the business field you are operating in, the risks involved with your business and the structure of your management, you can choose the types of business insurance policies that your business requires, remaining stable for many years. Your business can consider employment practice liability since most business owners find it very useful. Other important options that you can consider include:
Business Continuation
Cyber coverage
Fiduciary Liability and Bond
You still need to protect your two most significant assets—your clients and your employees. Health and life insurance are the most vital choices for your employees. However, for your customers, liability insurance is an option that you need to consider seriously. Consider property liability insurance to ensure that your clients will be covered in case something happens to their property.
When budgeting for optional coverage, put aside no more than five to 15 percent of your overall budget. As you can see, these types of optional coverage will cost you a good fraction of your hard-earned money. But that should not stand in your way since you stand a high chance of benefiting from comprehensive coverage.
How Do I Purchase Business Insurance?
The Internet offers you considerable resources that can help you to find your best insurance options, determine your business needs, and discover the best ways to get the most comprehensive coverage at the most affordable rates. You can turn to any online insurance brokerage for free quotes and information on how to buy any business policy of your choice. These individuals can also guide you to know the average cost for business insurance.
First, you need to assess the subject and establish ways you can save money, either through umbrella insurance or higher deductibles. Before making any decision, check the financial stability of insurance companies that offer you any quotes. Even if you are receiving quotes when opening your business, only consider companies that are financially secure.
Your local chamber of commerce can support you to find discount insurance options, and guide you to find out if you can reduce your business risks so as to be able to pay a lower premium. You can also check with The Better Business Bureaus and use that opportunity to compare the insurance discounts that they offer.
If you fail to obtain financial stability data from any insurance industry rating provider, your insurance company's website, or your broker, you can check The Better Business Bureaus' ratings online. And, before making your decisions, narrow your choices to insurance companies rated A- or higher.
With the information from the bureau and a clear understanding of your insurance needs, you can allocate an adequate amount of money in your budget for business insurance.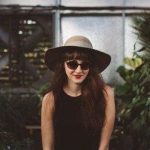 Author: Caroline Bird is an Australia-based writer and holds a bachelor's degree in business administration. This time, she writes for Consolidated Insurance Brokers, a group of insurance broker in Queensland.