As an entrepreneur, you have a wide range of responsibilities and tasks to look after on a daily basis, from product or service development and staffing, through to sales, marketing, customer service, and more. One of the most vital areas of any organization that really shouldn't be overlooked is finance.
While it's important to understand and know how to use some of the most important financial reports, it's also imperative to think about the legal documents which can protect your company's revenue streams over the long term. After all, what's the point in devoting time, money, and energy to a venture, only to have it torn apart by a lack of legal coverage?
From employment and partnership agreements, to those that protect the confidential information of your business, there are a number of legal documents that should be considered if you want to run a thriving firm for many years to come. Read on for some of the most commonly-used contracts that you may need to put in place ASAP.
Non-Disclosure Agreements
During the course of operating your business you will no doubt have plenty of confidential information that you need to keep private. To protect your company's sensitive data—things like customer databases, product ideas, formulas, and financial records—it pays to have a legal document known as a non-disclosure agreement (or NDA) in place.
NDAs are put in place to keep any people who know the ins and outs of your business from discussing or otherwise disclosing this sensitive data with others. The list of contacts that you may need to have sign such a document include staff members, potential investors or buyers, contractors, partners, and journalists. Non-disclosure agreements work to help keep proprietary business information away from prying eyes or ears, and ensure that such details cannot be leaked outside of the organization without the perpetrator facing consequences.
It is always a good idea to speak with your lawyer about what exactly to include in an NDA before drawing one up, but do consider things such as what exact company information needs to be kept safe; who this sensitive data might potentially be disclosed to; and what time frame the confidentiality period needs to cover.
Personal Will
Another important document that not everyone in business thinks about but is vital, is a personal will. Oftentimes people have a will in place but don't update it to include their new venture, and get so busy running their business that they neglect to get it sorted later.
All entrepreneurs should have an up-to-date document in place that lists exactly what will happen to their share of the business should they pass away or be severely incapacitated, and how this may change the way the firm is operated.
The document should make your wishes clear about things such as which person or organization inherits your business interests if you die or if you would prefer for the company to be sold on the open market.
Shareholder Agreements
If you buy or create a business which is owned by a number of people, you should look at putting a shareholder agreement in place, too. This important legal document can address a variety of issues, but in particular governs how key decisions in the running of the company are made, and the level of involvement allowed/required by each shareholder.
Shareholder agreements can also detail the ownership percentage held by each shareholder, voting rights of each person/organization with equity, how and when shareholders may exit the company, and the responsibilities and voting rights of each shareholder.
This type of agreement should be created as early as possible so that pertinent decisions are made up front about crucial business matters, and to help prevent any potential nasty disputes from occurring in the future.
Employment Agreements
An employment agreement is another common legal document that many businesses put in place. These types of agreements are signed by new employees before they start to work for a firm, and help to minimize potential future disputes, while also protecting the intellectual property and other sensitive data or assets owned by the business.
Employment agreements should clearly detail the obligations and expectations of both the employees and the business. Documents may cover elements such as non-solicitation provisions (i.e., to stop staff members from poaching clients if they leave the company); the ownership of any work or ideas created while employees are on the job; the minimum amount of time a team member must work in their role before they can quit; and how long they must wait, after exiting the firm, before they can work again in the same industry or for one of the company's competitors.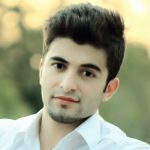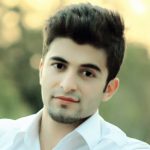 Author: Ryan Kidman is a big data and analytic expert, marketing digital products on Amazon's Envato. He is not just passionate about latest buzz and tech stuff but in fact he's totally into it. Follow Ryan's daily posts on Forumsmix. Email him at ryankh14@icloud.com, and follow him on Twitter, Google+, and Tumblr.