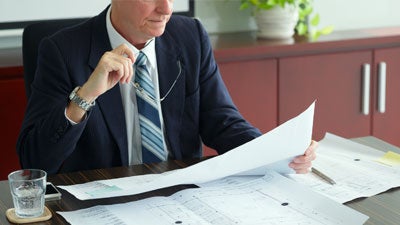 Competence, like truth, beauty and contact lenses, is in the eye of the beholder.
~Laurence J. Peter
Every person starting a business thinks they will be able to run it no matter what. Whether annual sales are $300,000 or $30 million, they all believe there is no one who could run their business better. This is a flawed methodology, however, since running a business requires the ability to manage the company through various growth cycles—something most owners and managers just do not have.
For most growing businesses, there are two breaking points. The first is when you reach 10 to 15 employees, and the other is when you reach 70 to 100 employees. At both of these points, you have to add more rules and regulations and another layer of management.
A staff of 10 to 15 employees is too many for you to manage alone, so you have to add a manager and implement new HR, financial and customer policies. Then, when you reach 75 to 100 employees, you will need to add another manager and delegate so much more.
Too often, entrepreneurs handicap their companies by letting their egos get in the way. They hit these growth levels and do not recognize they need help, and the business suffers.
It is not that these entrepreneurs are not good managers, but managing a company at these employee levels is so different than managing a startup. At the beginning, you make just about every decision. However, as you grow, you must be willing to let go and let others do the managing and some of the decision making.
When an owner or manager is not willing to let go to allow the organization to grow, it will falter, level out and eventually close down.
So how do you know if your company has outgrown your skills? Ask yourself the following key questions and answer them honestly:
Am I really enjoying going to work each day?
Could someone with more skills and abilities do a better job leading my company?
Does the company seem to be stalled out at a certain level, and I do not know how to get it moving?
Am I the one who can take the company to the next level?
These are critical questions you must ask yourself to see if you are holding your company back. After answering these questions honestly, if you think you might be, you need to consider either getting some coaching or bringing in some new managerial talent that has the skills you do not. This is a costly process, but it is necessary if you want your organization to reach its potential.
You can do this!