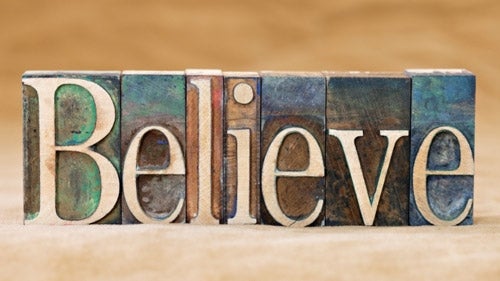 What is your purpose in business? Is it to sell a specific product to make money, or is it to help customers solve problems and fulfill needs in their lives? For your business to really succeed, it needs to be about more than just a product. You need a
deeper purpose
guiding your decisions.
Lots of businesses have failed because they got caught up in the thing they were selling, instead of the problems they were supposed to be solving. Just recently, we saw a titan of business, Kodak, fail because it forgot that it was in the business of preserving memories, not selling digital cameras or film.
Conversely, companies that focus on something deeper, something they truly believe in, have a better chance to succeed. Apple has succeeded because they know they are not in the business of selling computers, mp3 players, or any specific product. They are in the entertainment business. They are in the business of making things easier and simpler for consumers.
Bill Taylor, the founder of Fast Company magazine, argues that "It's Not What You Sell, It's What You Believe." He tells the story of how an industry analyst once asked Tim Cook, Steve Jobs's successor at Apple, how things would be different. Instead of talking about specific products, Cook talked about the beliefs that are at the core of Apple: making great products to meet consumer needs that are simple and innovative.
Your business needs to have a set of unique beliefs and principles guiding your decisions. Without them, it's too easy to just start making decisions in a vacuum, and end up working against yourself and pushing and pulling in all different directions. When your principles and beliefs guide your decisions, things will be working together and going the same direction toward the same goal.
Mr. Taylor includes three questions any business owner should ask himself or herself to determine the deeper principles that will guide your company:
1. What do you promise that nobody else in your industry can promise?
2. What do you deliver that nobody else can deliver?
3. What do you believe that only you believe?
Your business is about more than making money. It's about the things you believe that define you and your company. When you have those principles in place, you'll have a business that attracts customers and reinvents itself to succeed in any environment.
Published: December 20, 2012
8189 Views