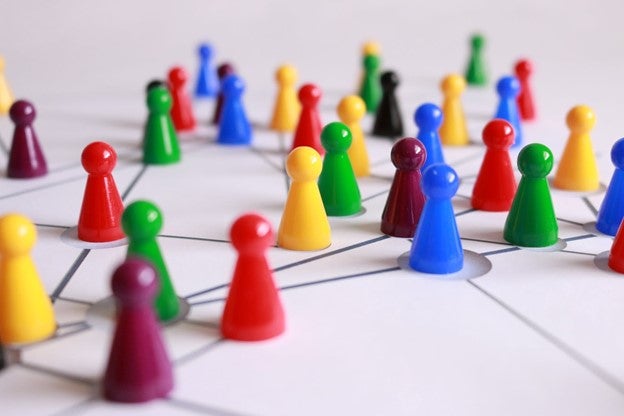 Image sourced from Pexels. CC0 License
It's all about who you know. Especially when you are running your own small business. Major corporations are where they are because they have done all the leg work already and they are major powerhouses.
As for yourself, you are still making those connections and making those gains. It's not easy making connections when you are networking. It's a lot like dating. You go out there with the hope that someone likes you enough to stick with you for the foreseeable future. Here are a few ways you can make a great impression when you are networking.
Offer Fun Business Cards
In the digital age, everyone is simply trading information through their phones and through emails, however, that information can easily get lost with all the texting, calling, and emailing that is done throughout the day. A fun way to stay on top of the pile is to have fun business cards.
Business cards may get thrown in a bag, but they will resurface, and it will be a great reminder of who you are and where you met. You can make your cards with fun colors and logos, and matt laminated business cards are more durable and won't deteriorate over time. Business cards also don't infiltrate a person's device, so keeping everything on a card puts people at ease.
Go to the Proper Events
You may want to go to every event to meet all the people you can possibly meet in your business, however, don't spread yourself too thin. If you focus yourself properly you will find yourself at the events where you can truly make a breakthrough. Some networking events may be related to your industry, and you may find a few people who you can relate to or who would make a great connection to your business, but are these events worth your time?
Time is a hot commodity and if you are not using it wisely, you are going to miss out on meeting the people who are truly beneficial to your business. Come to understand what your niche is and find events that are specific to that niche. It will be well worth your time to go to an event of this kind where you can thrive with people who are a good match for your business.
Be Professional
It goes without saying that one must always be professional when they are in a setting with other businesspeople, but some people get a little too casual. The best way to make a good impression with someone is to always act like a professional. Your guard can go down if you are drinking alcohol at a party or if someone is getting familiar with you, you may be inclined to be familiar back, but there must be certain boundaries in order to maintain a professional relationship.
You never want to be office gossip and you don't want to turn people off by off-color jokes or behaviors, so keep it clean and keep it light and you will soon see that people will be drawn to you and want to get to know you better.
Offer Your Services
When networking and meeting people, if you find in your conversation that someone is looking for a specific service or they are looking to collaborate with someone, offer your services on a limited basis. This will give you the opportunity to test run a relationship with this person and perhaps you can grow a bigger partnership out of it.
Offer this new connection what you can without putting yourself out, and the collaborative process will give you a lot of insight into what your strengths and weaknesses are when working with others, and you will also get a clearer picture of what you can offer someone. This will help you make further connections or correct anything in your process that needs to be tweaked.
Follow Up
After meeting someone, follow up. If the person offered a service or offered to connect you with someone, follow up and reconnect. Life gets busy and a lot of people may forget they promised you something or they may have lost or forgotten your contact information. Don't be afraid to speak out and reach out.
People may also feel that you may have had a change of heart, so they won't reach out to you until they know you are certain about wanting a connection or opportunity. Find the person you are looking for and follow up.