A lot of small business owners want to expand their company and they want to do it fast. That being said, if you rush into your expansion without any kind of plan, then you really do run the risk of losing everything that you have worked so hard for. If you want to help yourself then the only thing that you need to do is take a look below.
Develop a Good Company Culture
Strong company culture will help your small company to stay together even during times of huge growth. If you just don't know where to start here, then ask yourself and your team questions that include why your company exists and what responsibilities they have.
It's also a good idea for you to ask your team what your company believes in. When employees feel connected to your company, they will be much more likely to stick it out during times of uncertainty. On top of this, a strong company culture can also help you to bond better with your customers. Your target customers will see the values that your company has to offer.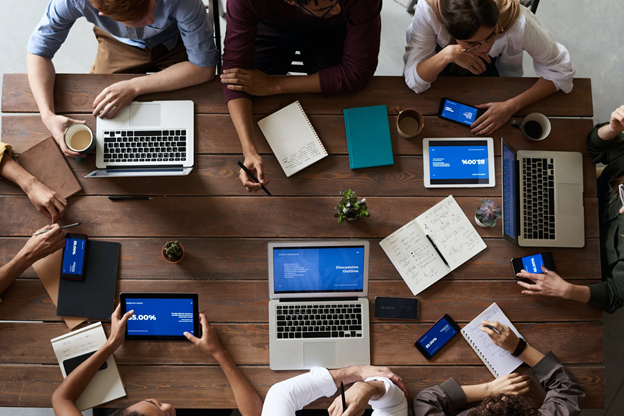 Hire the Right Team
Believe it or not, the hiring process is so important if you want your team to grow with your company. You have to make sure that you take your time and that you find the right people for the job. If you can do this, you will soon find that things go well. If you hire the wrong people, then you may find that all of the hard work you have put into your business comes crumbling down.
It's a good idea for you to find out if the people who you are hiring are going to be beneficial to you during this time of growth as well. Start-up life is not for everyone, so find someone who is eager to grow with you, not just for now but for the long-term too. If you want to make sure that your team are working well with each other, then it may be worth investing in an online corporate activity for team building.
Focus on Innovation
When you expand your small business, you may well be tempted to spend a lot of money on things such as improving your product or even by creating more products. That being said, you should avoid this if possible. Try and innovate your onboarding experience or even adopt new tech such as live chat. This will help you to scale your customer service and it will also take up less of your resources.
Build Recognition
When a consumer sees your logo, product packaging or slogan, you want them to be able to see your company. Brand recognition is super important because you want your brand to be recognizable in every single sense. One way for you to do this would be for you to network on social media. The more times consumers see you online, the easier it will be for your customers to remember your company so keep this in mind as much as possible.