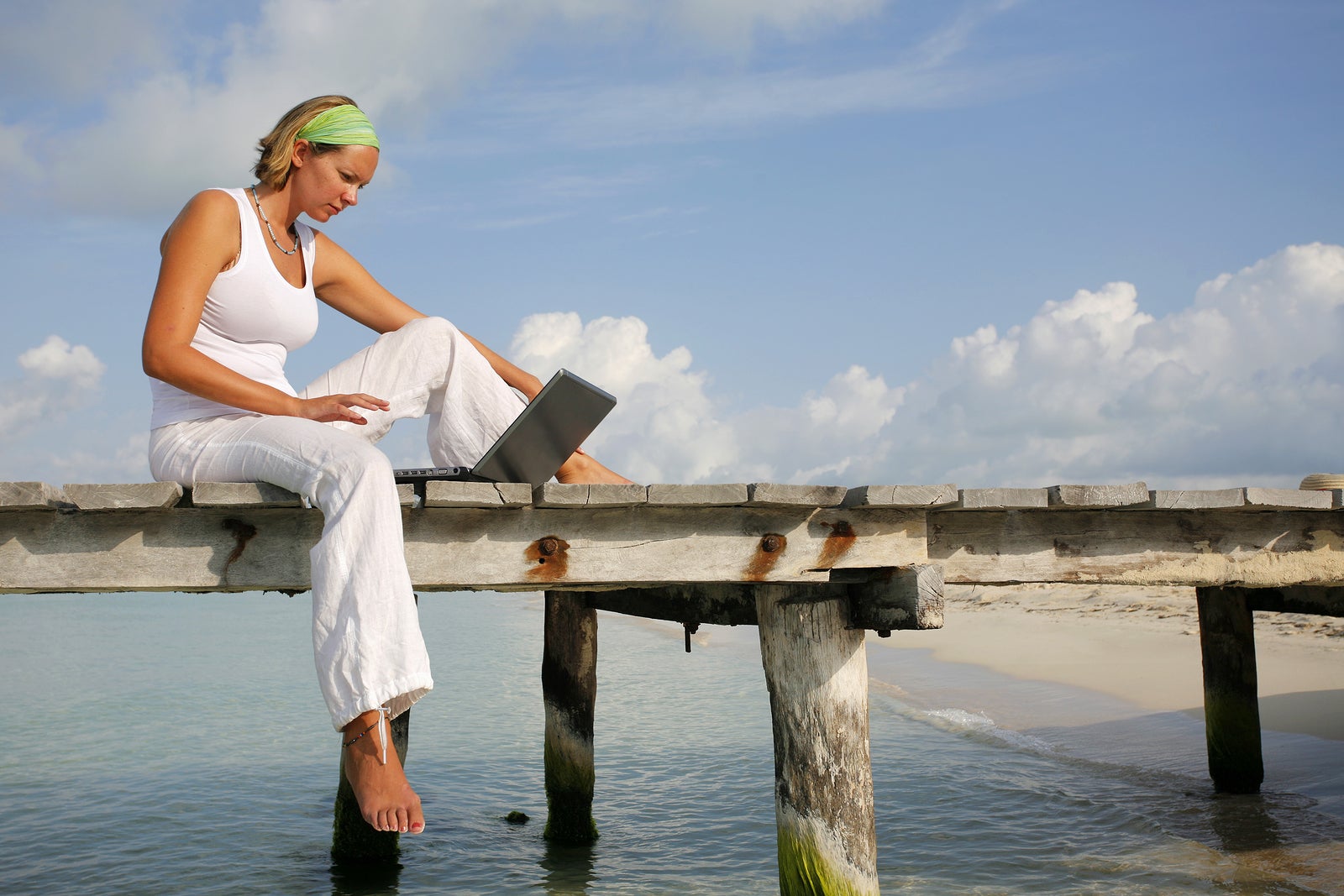 In these new and unpredictable times, remote work arrangements are becoming the norm. Remote working teams are just as productive as traditional teams, if not more so. They're also substantially cheaper and generally make workers much happier.
Despite the allure of using a remote team to accomplish your commercial objectives, however, many entrepreneurs are refusing to engage with remote work arrangements because they have no idea how to go about doing it successfully.
It's time to get out of the past and prepare yourself for the future of employment. Here's how to build a successful remote working team, and what errors and mistakes to be on the lookout for as you do so.
Why remote plans matter
Before delving into the specifics of how you can go about recruiting excellent workers for your remote team, it's worthwhile to review why remote working arrangements are so popular in the first place. Whereas it was impossible for many professionals to work from home just a few years ago, modern technological achievements have not only made it possible but indeed desirable to accomplish your duties without having to leave the comfort of your home. The proliferation of smartphones, tablets, and personal computers coupled with excellent software services has made working remotely more manageable and accessible to the masses than ever before.
Besides being cheaper, remote working arrangements are also generally believed to bolster worker happiness by enabling your employees to stay at home where they're comfortable (or go to a café of their choice) instead of being forced to create an arduous work schedule. For new parents and retired professionals looking to get back to work in particular, remote work arrangements make it possible to succeed in the market where it would otherwise be impossible to meet traditional employment requirements like a 9-5 schedule or making a long commute to an office.
Hire qualified people
Now that you appreciate the value of a remote workforce, you can more eagerly commit yourself to the project of assembling one for your own company. You should understand that this won't be quick nor easy, but if you do it properly the rewards will come rolling in sooner rather than later. The first step in assembling your remote workforce is to thoroughly vet candidates, as you must have an extra level of trust between employer and employee if you're going to allow them to work from home without a manager breathing over their neck to ensure they're sticking to their duties.
You should understand that simple social media reviews and cursory search engine queries aren't enough in and of themselves. You should consider a formal for all workers, as you'll want to be well-assured that those you hire to work remotely are up to snuff and capable of handling the responsibilities you delegate to them without ripping you off. Similarly, while they may be willing to work remotely, it's worthwhile to have a sit-down interview with prospective workers, as meeting face-to-face can help determine if this candidate is the ideal person for the job in question.
Don't be afraid of phone interviews and video calls
Sometimes, sitting down with a candidate face-to-face isn't possible; indeed, many people who go after remote work positions aren't capable of attending in-person interviews for one reason or another. Rather than permanently crossing them off your list, consider a phone interview followed up by a video call – free software services like Skype ensure you don't even have to pay money to make this happen.
Videoconferencing isn't only important for the initial interview process, but will likely come into play later, as well, as videoconferences allow you and your entire remote workforce to update one another and communicate with ease despite being separated by vast tracts of land.
Change Behavior by Example
Besides championing video services that enable you to remain friendly with one another despite seldom meeting in person, you should also be championing the habits of well-connected people. Individuals who are "plugged in and connected" at all times are ideal remote workforce candidates, so demonstrating to your employees how they should behave by remaining in constant communication with them is an excellent place to start if you're a new business owner. You should also be aware that you'll need to lead by example when it comes to instilling a company culture, too.
Yes, even remote workforces have company cultures – any sort of communication between various people will inevitably result in some sort of culture developing between them. Even if your business offers something like mobile tire repair that doesn't require a lot of interaction, some sort of face-to-face work will be required. Nevertheless, many entrepreneurs are understandably intimidated by the prospect of trying to instill culture in a remote workforce.
By following some helpful tips, you can help all of your employees remain on the same page at all times while making everyone happy to be a part of the same remote team.
Know what not to do
Finally, you should review the common mistakes made by others who have tried and failed to adopt remote workforces to avoid making their mistakes. Don't think you can throw money at your problems to make them go away, for instance – some workers who demand extravagant salaries aren't always worth keeping around. Similarly, miscommunication will be a regular facet of any long-range human communication, so be aware that typos, misnaming, and failed data transfers are hurdles you'll have to confront if you want your business to remain successful for long.
All in all, building a successful remote team starts with thoroughly vetting the best possible candidates and investing soundly in tech to keep them interconnected. Before long, you and your remote workforce will be achieving new heights in the marketplace despite the distance that separates you.
Published: March 27, 2020
2993 Views