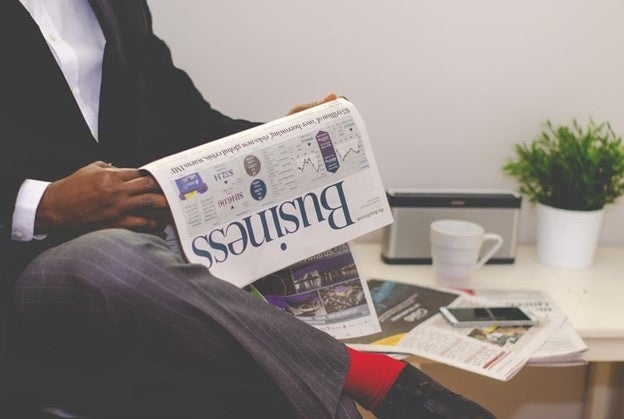 Image Source: unsplash.com
Maintaining a positive outlook is a vital trait for every business owner. But extreme optimism may result in unrealistic goals and careless operations.
It may cause entrepreneurs to underestimate risks and stick to unviable products. Based on a survey, being too optimistic is one of the reasons why 73% of businesses fail.
Every company needs a healthy dose of reality on top of its innate optimism. It's important to consider not only the best-case scenario.
If you want to succeed, you should understand various possible business threats. This way, you can prepare to deal with them better. Note that every risk can be an opportunity for your company's growth.
To help you get started, we compiled a list of potential threats your business might face. We also include how you can protect your company against them.
Data Security Breaches
As business transactions go digital, data security becomes a significant concern. It always hits the headlines when large corporations get their sensitive data stolen.
Among the victims of major security breaches are Equifax, Yahoo and Marriott Hotels. But this does not mean small companies are not vulnerable.
Sixty percent of small businesses closed down within six months of encountering a cyber security threat. You can put your customer credit cards and personal information at risk with weak data security measures.
This can lead to revenue loss, damaged reputation and loss of intellectual property. Add up to that the expensive legal and other related costs.
That's why you must keep your business' data well-protected. Below are simple approaches to protect your company against cyber security threats:
Keep your software updated.
Encrypt and back up your data.
Use layered security.
Build security awareness in your staff.
Get the right cybersecurity insurance policy.
Physical Security Risks
Indeed, the need to be more alert to cyber security threats increases. At the same time, businesses need to keep an eye on physical security. Neglecting it will waste all your security efforts on the information system.
Make sure to have appropriate protection measures and security policies in place. Otherwise, your company will be more susceptible to social engineering, unaccounted visitors, theft, and burglary.
Here are some ways to keep your business facilities safe:
Put up an access control system.
Invest in a video surveillance system.
Train employees to be more vigilant to any suspicious activity.
Run security drills with the whole team.
Natural Disasters
Natural disasters can happen anytime and anywhere. They can be earthquakes, hurricanes, floods, or drought. Because of these catastrophic events, many businesses and individuals face severe losses.
No human intervention can prevent these calamities. But having a disaster emergency plan can increase the chances of survival.
The problem is, most businesses often neglect to have one. Note that around 25% of companies cannot operate again after a natural calamity. If you don't want to experience this, prepare your business for potential disasters.
Read more on commercial water damage
Like other businesses, you might be unsure where to start. Thus, consider the following steps to protect your business against such risks:
Develop emergency response and crisis communication plans.
Secure insurance policies to ensure enough coverage for potential damages
Build cash reserves adequate for three to six months of your business expenses.
Conduct emergency drills in your company.
Review and update emergency preparedness plans from time to time.
Financial Risks
The financial markets play a crucial role in accumulating capital and producing goods and services. Companies can hire, invest, and grow with a wide array of financial products. But any changes in the market can affect your business.
Below are potential financial risks that every business should watch out for:
Market risk: This can happen when the conditions of the marketplace change. For example, more consumers head online to shop for products and services. It presents risks to traditional retail businesses, affecting their profitability.
Credit risk: This can occur when you extend credit to customers. You will encounter more financial troubles when customers cannot pay for your goods or services. The same applies if you fail to repay the money you borrow.
Liquidity risk: This can be a significant concern if you have a seasonal business. If you don't have positive cash flow, you may find it hard to pay the basic expenses necessary to operate. In extreme circumstances, this risk may result in the closure of your business.
That's why paying attention to the financial markets is always a good idea. While they are impossible to predict, you can prepare a plan of action to cope with any untoward events. You can protect your business against financial risks with these strategies:
Identify potential cash flow issues.
Limit high-risk customers.
Don't take on unnecessary debt.
Diversify your income resources.
Create a risk management team.
Invest in business risk insurance.
Legal Liability
Running a business, regardless of size, has its fair share of legal liabilities. They can include slip-and-fall lawsuits and defective product liability claims. Others can be employee negligence lawsuits or company car accidents.
Your business can be liable for someone else's losses, resulting in fines or penalties.
Depending on the severity, such compensation can trigger financial problems or bankruptcy. The good news is, there's insurance for almost every type of legal liability.
For instance, commercial car insurance provides coverage for your company driver. They might cause injuries and property damage to others while driving the car.
But make sure to pick the right insurance your business needs. You can do this by assessing what kind of accidents or lawsuits could damage your company. It's also best to shop around and find a reputable insurance broker or agent.
Final Thoughts
Business threats are around the corner. There's no way you can eradicate them. But with proactive planning, you can better protect your company against them.
Remember that every business is different. Thus, pay attention to the biggest threats to your organization. Prepare how you can counter them and reduce their impact in the future.