Corporate Dining Services: Making Mealtime Easier for Businesses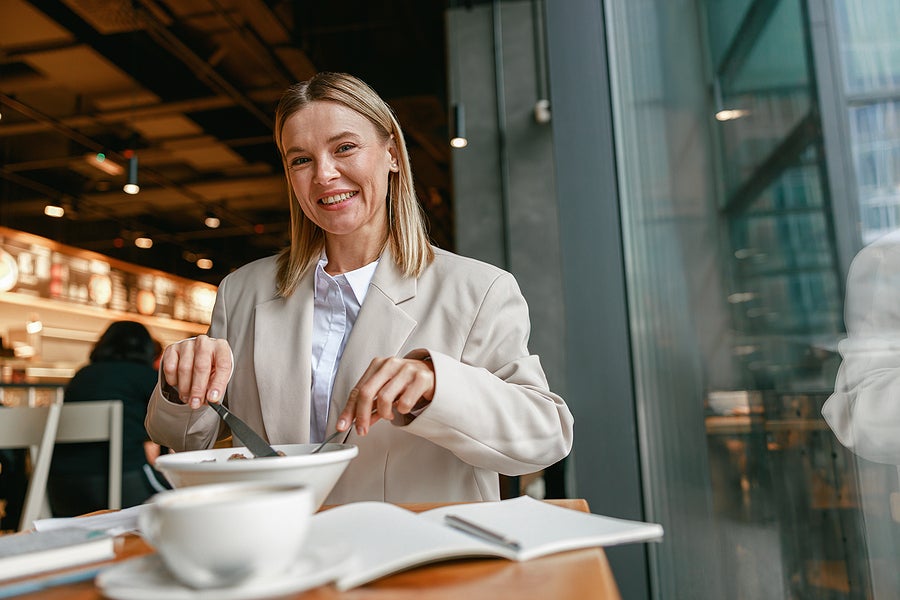 Corporate dining is quickly becoming a necessity for any business looking to increase efficiency and keep employees happy. With convenience, affordability, and customizable options, corporate dining services are allowing more businesses to provide meals for their staff in a way that makes sense for the company.
But, with so many providers out there, the task of selecting an option can be daunting. That's why understanding the benefits of corporate dining services and their formidable offerings is essential for any business looking to make mealtime simpler for everyone.
In this post, we'll take a look at why corporate dining services might be the right choice for any business.
Corporate dining services typically provide meals and catered events for businesses, organizations, and institutions. These services may also provide meal plans, food delivery services, and other amenities to these organizations.
What are Corporate Dining Services?
Corporate dining services are a type of hospitality service designed to simplify and streamline the process of providing meals to business events, employee outings, and special occasions. High-quality corporate dining services provide catering solutions that allow businesses to focus on their core operations without worrying about food for their meeting or event. This can be essential for maintaining an efficient work environment and keeping costs low.

Proponents of corporate dining services see them as a convenient way to ensure that your company is well-fed and satisfied. These services provide hot, fresh meals with minimal effort from staff members, and often offer a wide selection of dishes so that everyone's tastes can be catered to. 
Additionally, many corporate dining services also provide added services such as hosting events, setting up tables and chairs, or helping clean up afterward. Opponents may worry about the cost associated with corporate dining services or be hesitant to trust an outside party with the provision of food at their events.
However, there are ways to adequately research potential corporate dining services to find reliable options within reasonable price points. In addition, when balanced against the time and resources saved by not having to handle catering yourself, the fees associated with professional corporate dining services can be worth it.

Organizations are no longer limited to traditional food options either; chefs from a range of cuisines such as Italian, Mexican, Chinese, vegan/vegetarian, and more can all be hired through corporate dining services these days.
Instances like these show how hiring a professional catering service can add something extra to an event while saving time in the process – which makes it easy to understand why so many businesses make it part of their regular operations.

Must-Know Highlights
Corporate dining services are a form of hospitality service designed to make providing meals for business events, employee outings, and special occasions simple. They offer hot, fresh meals with minimal effort from staff members and a variety of dishes to suit everyone's tastes.
Additionally, they offer added services such as event hosting, table and chair setup, and cleanup. Opponents may worry about cost but reliable corporate dining services can be found within a reasonable price point. There are also many different types of cuisine available through these services and they can offer other benefits such as team-building events or impressing prospective clients.
Types of Services Offered by Corporate Dining Services
Corporate Dining Services offer a variety of services that can meet the unique needs of businesses. From providing staff meal plans and catering for events to delivering meals on-site, Corporate Dining Services can customize its offerings to match each company's individual needs.

One type of service offered is an employee meal plan, which covers both cost and convenience. An employer can choose to offer food on-site or they can set up a pre-paid meal plan where employees can access meals using an app or card payment system. Meal plans provide nutrition benefits for employees while also reducing the stress that often comes with purchasing meals throughout the day.

Catering services are another popular offering. As Corporate Dining Services typically partner with local restaurants, food offerings can range from take-out orders to full-scale buffets and meal packages. Whether a business is hosting monthly staff meetings or annual holiday parties, Corporate Dining Services provide convenient options for businesses to make their events a success.
Benefits of Engaging Corporate Dining Services
When it comes to corporate dining services, the tangible benefits they can provide businesses and their employees are undeniable. Corporate dining services can alleviate the pressure and stress of having to deal with meals in the office.
It can allow employees to focus on their work, knowing that mealtime will be taken care of. Corporate dining services are particularly helpful for businesses that need to prioritize efficiency, as it streamlines the process of providing food while also maintaining high-quality standards. Additionally, centralizing meal provisioning within the office can help create a more cohesive work atmosphere.

Having access to affordable and delicious options can also encourage employees to stay energized throughout their shifts, which could lead to increased productivity.
Furthermore, for companies working in tight spaces or with limited employee availability due to job functions, corporate dining services provide an efficient means to accommodate everyone's needs. In many cases, corporate dining services can also offer customizable menus – allowing employers to tailor meals according to their staff's tastes or dietary restrictions. 
Conclusion
In sum, Corporate Dining Services offer an array of services that are customizable and tailored to meet the individual needs of each business. With reliable corporate dining solutions, companies no longer have to worry about the hassle of organizing food for events or providing employee meals — leaving more time to focus on what matters: growing the business.
And with so many advantages associated with corporate dining services, it's no surprise that many businesses are beginning to look into how they too can benefit from this cost-effective solution. Next, we will discuss the various benefits of engaging with Corporate Dining Services.
Published: April 24, 2023