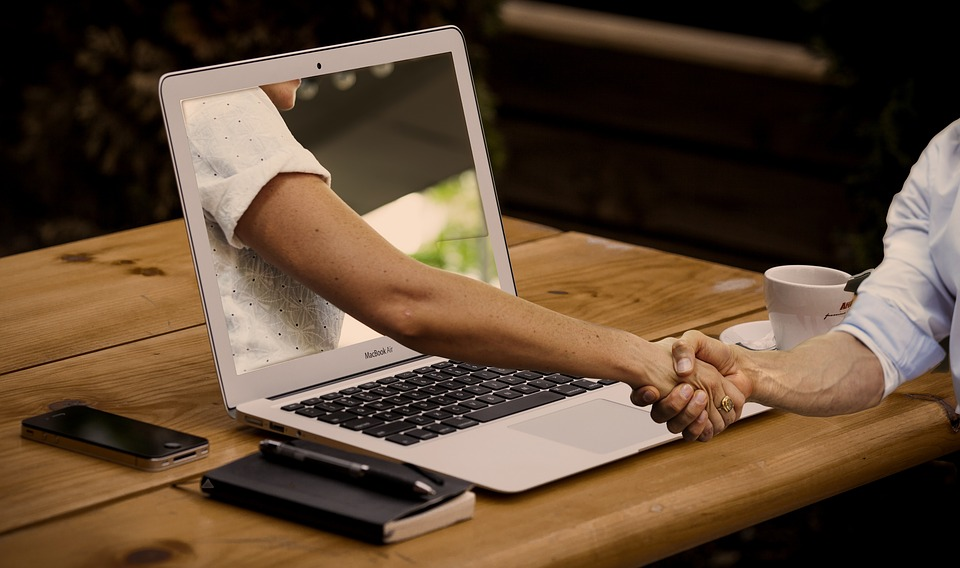 Image source: https://pixabay.com/photos/handshake-hands-laptop-monitor-3382503/
If you own a small business, you may look at it the way a parent looks at a newborn child. It's fragile, but you need to show lots of love to nurture it.
Then again, you only have so much time to pour into growing your business. Some people are barely able achieve short-term goals, all because they have to handle repetitive and time-consuming processes.
If you find yourself in this situation, outsourcing may seem like a viable idea you could explore. Partnering up with a capable service provider that knows your industry can help you improve your efficiency, save costs, and focus on more crucial activities that stimulate the growth of your small business.
The thought of having someone else handle your regular business processes may sound complicated, but luckily, there are ways you can make the most out of outsourcing and achieve specific goals with someone else's help:
Identify your needs
Since you will have to pay an outsourcing service to handle certain activities for you, it's important to maximize your budget by focusing on activities that you have the most trouble with. For instance, if you find it difficult to generate new clients through social media, you can opt to hire freelance social media managers who can create and publish content as well as monitor audience engagement.
Identify your goals
Aside from knowing what problems you want to resolve, you might consider outsourcing if you have certain targets you want to reach. Knowing your goals can help you identify the right service provider that matches your long-term vision. If you are planning to expand to other industries, you can outsource your market research activities to companies that can help you along these lines. By letting outsourcing partners handle special projects, your business is able to develop an effective strategy for the future.
Identify the challenges of your industry
Different industries have different dynamics. The legal world is not the same as the financial world, so you need to know if the service provider has considerable knowledge about your line of work. This means hiring outsourcing companies that have an in-depth understanding about the worlds we live in. The oil and gas industry, for instance, can look towards companies like EAG1Source, which provides IT outsourcing services. If you really want your small business to get ahead in your industry, look for partners that know a great deal about the unique challenges you face.
Identify your budgetary requirements
As you scout for the ideal partner for your small business, you will need to know if you have the adequate resources to push through with your outsourcing plan. Make sure to get quotes from different providers and make comparisons. You don't have to necessarily pick the cheapest offer, but you just have to pick one that's advantageous in the long run.
Want your business to compete? Don't let repetitive activities drag you down. Consider outsourcing to the right companies and make everything more seamless.