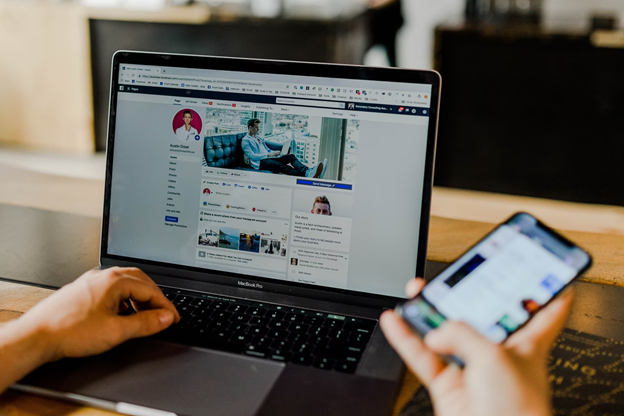 Source
Running your own business can be stressful. There are a lot of moving pieces to manage and one of those pieces is marketing. Hiring a freelance marketer can relieve this pressure, freeing you up to concentrate on other parts of your business.
A freelance marketer can help you to promote and build your brand. This is important when you're working in a competitive market. A freelance marketer will research and analyse the market and then create engaging content that will drive people towards your business. Hiring a freelance marketer is one of the smartest business decisions you can make!
9 Reasons to Hire a Freelance Marketer
You save money
Hiring a freelance marketer to manage your brand awareness may cost money, but it can save you heaps in the long run. It's also significantly cheaper than hiring a full-time marketing manager when you're just starting out.
A freelance marketer is the perfect way to 'fill a gap' in your marketing strategy without hiring an additional staff member. There's no need to commit to a salary and you won't need to pay out benefits. You can find a freelance marketer that fits within your budget and then pay only for the hours you use them.
You gain a new perspective
No one knows your business better than you do but that doesn't mean that fresh ideas aren't welcome. When you hire a freelance marketer, you gain objective feedback and insights that you might not have seen otherwise. A freelance marketer can pull you out of the weeds of everyday business and unearth new opportunities for engagement.
You tap into expertise
No matter how much you study, you can't be an expert on everything. That's why it pays to tap into new expertise.
When someone commits to becoming a freelance marketer they put in the hard yards. They are adequately trained for the role and have in-depth industry knowledge. They understand how to mine data, develop communication plans, promote products, and succeed.
You free up time
When it comes to running a business, time is money. No business owner has an unlimited supply of time so there needs to be priorisation. The best way to spend your time is to do what you know best and if that's not marketing, then assign it to someone else.
Delegation in leadership not only helps to get things done, it empowers people with autonomy. Delegation is a key tool for organisational performance and efficiency.
You have an end goal
Freelance marketers are highly experienced in working solo and they often thrive this way. An employee of your company may need training and oversight, whereas a freelance marketer can be given a task and then trusted to run with it.
When you hire a freelance marketer you have a clear end goal – you're paying for a particular product or service. Due to their independent approach, the freelance marketer you use will likely complete the job fast too.
You keep up with change
The digital landscape is always changing and be it social media or search engine optimisation (SEO) it's difficult to keep up with the best marketing approaches. A good freelance marketer will stay on the leading edge of what's working and what will lead to the greatest campaign success. It's in their best interest, as with great results comes great referrals.
You benefit from consistency
Setting up a social media account is one thing but staying on top of it and providing consistent content is another thing entirely. What may start as initial enthusiasm can quickly get neglected.
Content creation is a freelance marketer's bread and butter. Outsourcing your content creation is a great way to deliver good, consistent, engaging content and it can help you to be responsive to online customer engagement.
You gain specific knowledge
By hiring freelance marketers, you can pick and choose who's right for each piece of marketing content you want to deliver. Many freelance marketers choose to focus their expertise on one area, allowing you to switch between skills. You can hire one person for your print media, another for your SEO and then a different person again for your Facebook and Instagram.
You connect with a larger network
Freelance marketers often have extensive clienteles. You're hiring someone who will have worked with lots of different brands. This can present a mutually beneficial opportunity for you to connect with new networks, achieving profitability by partnering on a big marketing campaign.
What to look for in a freelance marketer
If you're bringing in a contractor to help with your brand's reputation, it's important to firstly define exactly what you need. This will help you find the person that's the right fit for your business.
Culture fit is extremely important whether your freelance marketer is in the office for one day, every day or working remotely. Marketing consultants need to work cooperatively with you and other staff members to keep up morale and bring everyone on board a campaign.
Other things to look for when hiring a freelance marketer include creativity, industry-specific knowledge, strong writing skills, discipline, and flexibility.