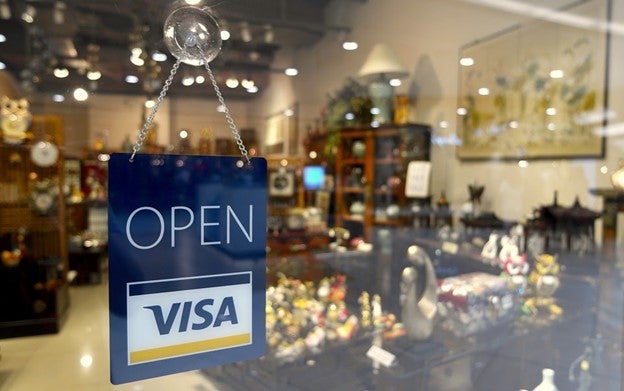 Image sourced from Pixabay. CC0 License
Running your own business has a lot of moving parts. Because you are the boss and you are running the show, a lot of those parts need to be pushed around by you. Taking on this task is not impossible, and with the right plan and course of action, you can easily find the time and the expertise to keep your business running no matter what.
For those who are on the brink of starting their own business and are feeling overwhelmed by the list of things that need to be under your control, don't be deterred from living your dream. Once you find the plan that works for you it can be implemented into your daily business regiment and you will soon find that you are flourishing.
Here are ways to set up and be consistent in your growing business.
Be Clear On Your Brand
The biggest misstep that many entrepreneurs make when they start their own business is that they are not fully clear on their brand. For many owners, especially restaurant owners, you are able to get investors behind a great idea, only to have it change after you open. You may start out with one idea, but the consumer market sways its opinion and you start implementing things into your brand that are not what you set out to do.
Word of advice: stick to your brand and market the hell out of it. Staying true to your original idea, and the idea your investors fell in love with, will tell your buying audience who you are unapologetically, and you will find your key niche group who will become your loyal followers. As the market changes you will make changes as well, but as long as your brand remains at the core of everything you do, you will never compromise your product.
Build a Team You Can Trust
For those who are just starting out, your team is your everything. You can't do every single thing alone, so having the people behind you who you can trust and who will make sure the brand stays alive and well is essential in being successful. If at any time you feel someone is not being as loyal as you need them to be, chances are they have outgrown their time with you. It is never easy to replace someone, but for the survival of your business, it's a necessity. For those who have already started their journey, this is a good rule to keep in mind as you review your team and their place within your company.
Know What's Going On With Your Numbers
You are in business to gain numbers and lots of them with currency signs. The best way to keep up with how your business is running is to know the numbers. For many small business owners, this is the hardest part of the job because numbers can be confusing. If you are confused, learn. Never be afraid to grow and learn new things. It's the only way your business will thrive. Know your numbers and know what they mean, and if anything starts to look off, you can stop problems before they ruin your dream.
Bring In Outside Help
Every now and again, everyone needs a leg up. Finding a trainer who can come in and help you and your team identify problems and fix them is a great way to get everyone back on course. A professional with Six Sigma certification is trained to come into your company, identify your problems, and help you find the solution that best suits your needs. What's best is that these new practices can be implemented into your regiment in order to stave off future problems. As a leader, it's important for you to recognize when you need a little outside help to keep everything on track. 
Partner Up
Once again, to succeed we all need a little help. Partnering with other small businesses is a great way to keep your success on the rise. By joining forces with another business, you can send business to each other that may not be otherwise available. If you can find a sister business that directly relates to your brand without being your competition and vice versa, you can double your consumer audience and grow at a pace that is exponentially higher than how you would have normally grown. Having this symbiotic relationship is another key to higher success. 
Know Your Customers
Repeat customers want to be remembered for their loyalty and service. Having an email list, having people follow you on social media, or creating a loyalty program are all great ways to start files on some of your more important customers. As much as you want the entire world to come through your door, those who do should be treated very well. Get to know who your more prominent and loyal customers are so that you can provide a personalized experience that will have them coming back with all of their friends. 
Give Back to Your Community
It takes a village, and make sure you are being kind to that village. Becoming a prominent member of your business' neighborhood is essential in building partnerships, building customer loyalty, and building a vibrant and growing area that can see affluence, economic growth, and the creation of lucrative businesses. Being a lone wolf will only get you expelled from the pack, so join the group and build your dreams together. 
Social Media
It's necessary, and growing your social media presence will put you in front of the world. You will have access to groups all around the world, and with the right marketing strategy, you can appeal to their needs and bring them in as customers. A marketing tactic such as this will give you global influence and a global market. 
With the right team, the right ideas, and sticking to the plan, you can set your small business up in a successful way that will bring you years of wealth.