Virtual medical scribes are increasingly playing an important role in healthcare, by documenting doctor-patient consultations remotely. The scribe takes notes and documents the encounter, which reduces the doctor's workload and allows him to focus on the patient.
The function of the scribe is to understand the conversation and create a document with all the necessary information, which includes coding. This document is then sent to the coders and billers. The scribe must also create letters to referring doctors and perform associated tasks. Visit virtual medical scribe to learn how your practice can benefit from using the services of a virtual medical scribe.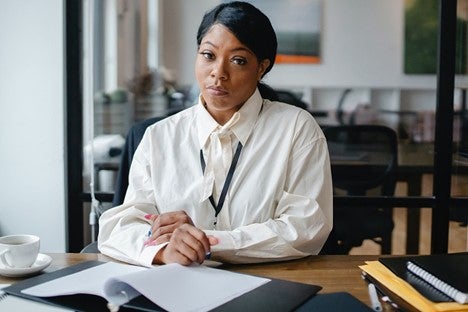 Using a virtual medical scribe will allow you more time to focus on patients. Source
What Are the Benefits of Using a Virtual Medical Scribe?
A virtual medical scribe doesn't have to be located at a medical office and offers cost-effective assistance to medical practitioners. This means that not only will you reduce your salary bill, but you also don't need additional office space, equipment, or other amenities.
You'll also have no hassles training someone, and then having to train someone again, if that person resigns. If you work through a virtual medical scribe company, they'll also be able to assist you by providing more virtual scribes. If one person is unable to work, they'll usually be able to send a replacement who's up to speed, so your office can continue as normal. Some agencies work on a 24-hour basis, so someone is always available to assist healthcare professionals.
Using a virtual scribe can save you a lot of time. They can do jobs that seem simple, but end up taking a lot of your time, depending on how many patients you see in a day. This can include pulling up records, investigating the patient history, and updating notes.
If you have a virtual medical scribe, you can concentrate on seeing more patients, or focus on your management and other activities.
Another benefit of using a virtual scribe is that they are less intrusive in the examination room. Many patients may not appreciate that someone else is present, due to the personal nature of their appointment.
Some doctors may need to travel around to appointments, so a virtual scribe that can work via an IPad is much more convenient than having someone travel around with the doctor. As long as there's an internet connection, the virtual scribe can work anywhere.
Tips for Hiring Virtual Medical Scribe Services
Do some research, and ask the following questions to make sure you hire the right virtual scribe or virtual scribe agency:
Ask them to tell you about their experience in the field.
Ask for references from doctors or healthcare workers they've assisted in the past, and contact their references to make sure they're legitimate.
Ask them what they charge, to make sure you can afford their services.
Read positive and negative reviews online, to learn about their clients' experiences.
Ask if you can test their services before you book them for the long term. Some will be prepared for a trial run, to help you decide if you want to invest further in their services.
Final Thoughts
If you want to save money, while improving your service to your patients, it's definitely worth your while to consider investing in a virtual medical scribe service. You can also invest the money you'll save into improving your practice. It's also a super convenient option, as you can still work with the same scribe while traveling to different locations, as long as you have an internet connection, a laptop, or a mobile device.