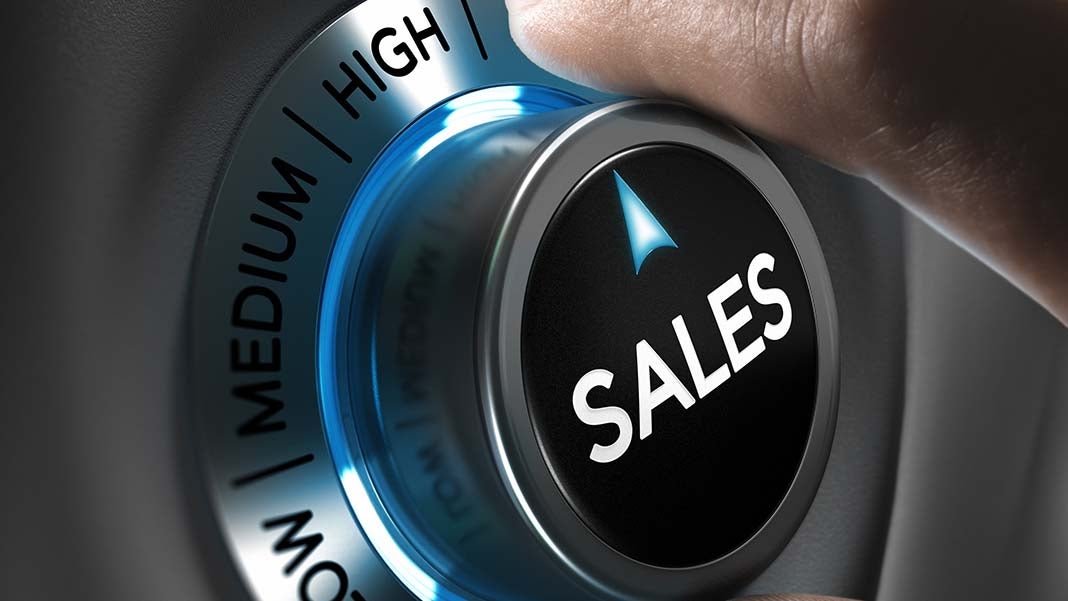 Increasing sales is one of the solutions to grow your business. But how do you sell more to your current customers and be able to attract new ones?
Here are some smart ways to boost your sales.
1. Take Care Of Your Customers And Listen To Them
The customers you have acquired over time are a precious resource when you decide to increase your sales, so always keep their level of satisfaction and their needs under control.
Do they have problems that your product or service could solve?

What do they value about your product or service and how can you use this information?

Can they provide you with useful tips and opinions to attract new customers?
A good customer is a customer who feels listened to and pampered. And a good customer will be willing to recommend your business to other people, spontaneously and credibly, because they are a disinterested party. Word of mouth, always remember, is the best form of advertising.
Taking care of your relationship with customers is not simple. For it to be stable, long-lasting, and profitable, you cannot limit yourself to a few sporadic contacts. Instead, you should plan a series of activities to do on a regular basis, such as:
Check the contact channels that the customer has with your company, to make sure they always offer a positive experience

Listen to and collect opinions and needs

Retain customers to encourage them to buy from you again

Improve the relationship with the most important customers, to increase their value (i.e. the profit they generate for your company).
The activities are many and often difficult to manage, especially when the customers become numerous. Software like a sales CRM makes everything easier and faster. Because, for example, it allows you to:
Have a complete view of all your customers

Monitor the progress of the negotiations

Seize the opportunities, to present your commercial proposals when the customer is more inclined to buy

Maintaining contacts more easily thanks to marketing automation
Of course, there are many tools that are less obvious. For instance, a tax bracket calculator is very helpful considering your income should increase if all goes well. Beyond that, there are time management apps and tools that can make scheduling and productivity significantly easier to manage. Generally speaking, each business owner will find value in tools and resources that others might not. After all, business operations tend to vary from one business to another—so too might the tools needed.
2. Research
Market research can help you get to know your current and future customers better, and understand in detail the positioning of your products in the market. They can also give you a better understanding of how your products or services are perceived compared to others, what makes customers prefer them, and determine the right price.
You can conduct your market research independently, through surveys aimed at your regular and future customers, or you can rely on external professionals who can carry out the research for you and provide you with analyses, reports, and results.
A SWOT analysis can also be very useful. This acronym stands for Strengths, Weaknesses, Opportunities, and Threats – the four elements that make up an effective analysis of your company's current situation (external factors) and resources (internal factors).
3. Pinpoint Your Ideal Customer
This is the time when you need to create your buyer personas, your typical customers. A buyer persona is a representation of your ideal buyer – age, education, field of work, type of need, etc.
It's basically a sort of photograph with personal and socio-demographic information.
By knowing your customers, you will be able to anticipate their behavior, understand their choices, and understand which product or service to satisfy their needs.
4. Sharpen Your Competitive Edge
You have brought out your business by proposing a winning service or product. In the growth phase, you will need to focus on the benefits that you are able to offer to your customers.
What makes your product/service unique?

How do you distinguish yourself from your competitors?

What is your position compared to the competition?

What do you offer more or less than the others?

How exactly does your product/service represent the solution to a need of your customer?
Answer these questions, and you will be right on your way to increase your business sales.
5. Group Your Products or Services Together
If you offer a wide range of services or products, you can bundle them into "packages" to boost sales.
These packages are the so-called bundles, and allow you to create more profitable offers, which are however welcomed by customers as they perceive that they have made a good deal by purchasing various services and products at a reduced price, which if taken separately would have paid more.
To give a trivial example, let's think of a t-shirt sold for €20 and an offer of "2 t-shirts for €30". The customer is satisfied, and you've still made a good profit.
6. Offer a Loyalty or Affiliate Program
When you reward your customers for their loyalty, you strengthen their bond with your company, so they will be more likely to continue buying your products/services and spread positive word of mouth.
These are operations that must be thought out and implemented with criteria, a loyalty program cannot be improvised. If you decide to use this solution, take your time.
7. Add Freebies and Special Offers
Giveaways and special offers are always a great way to attract new customers and retain existing ones.
Just think of the classic bar card with which every 10 coffees is free, or of free courses and insights reserved only for certain customers in the field. For example, online training.
To choose what to offer on offer and possibly give it free, it is useful to have an estimate of the best-selling products and those that are not as successful. 
8. Make the Most of Social Media
Everyone is now on social media, which has therefore become a fundamental environment for increasing sales. By now the various platforms are increasingly diversified, so a careful market survey will be necessary to identify the most targeted social networks with your customers and your market.
Those who sell physical goods, for example, will find the shop functions of Facebook, and Instagram. Professional education workers, on the other hand, will likely get better results by focusing on LinkedIn.
9. Raise Your Prices
It may seem like risky advice, and indeed it is, in the sense that you have to be able to afford it. It is a strategy that requires adequate preparation and is based on two essential factors: communication and transparency.
Before raising the price of a product or service, warn your customers in time. Explain to them the reasons for the price increase, specify when the increase will be applied, and offer the possibility of purchasing the product/service or renewing the contract (e.g. hosting their site, or subscribing to a streaming platform ) before the price increase.
If possible, try to offer additional services and benefits, such as including extra items in the offer or guaranteeing free assistance, discounted shipping rates, or faster delivery.
The important thing is that customers understand that for a small extra expense, they will still obtain benefits and that the price increase is justified by the fact of being able to offer a more complete service or a wider range of products.
10. Improve Sales Management
To close the negotiations, do you rely on agents, or on a commercial department? Keep track of their activities, monitor their performance, and take action with a view to constant improvement.
Periodically set goals and see if they are achieved. Make sure there is constant monitoring of opportunities, so as to seize the most propitious moment to close the sale. In addition, analyze past sales to understand how to optimize performance. Software, such as a sales CRM, helps you to conduct these activities simply and effectively.
About the Author: 
Erik Emanuelli has been in the online marketing game since 2010. You may want to visit his website to learn more about SEO and blogging.