The most important asset any business has at its disposal is its employees. Without our employees, the whole operation would fall apart; they are the lynchpin, the cornerstone of work; without them, your business would just be an idea with no one to see it come to life.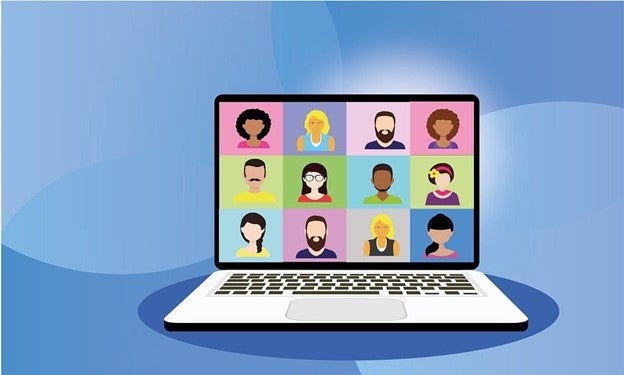 Photo by Alexandra Koch on Pixabay
Hence keeping your employees happy is such a fundamental responsibility for anyone running a business. They are not bound to your company; if they are resourceful and as capable as you saw when you first hired them, you need to ensure their needs are met, or they will all fly the coup the first chance they get. Moreover, it's simply a no-brainer for ensuring your employees work at their best. If they feel dissatisfied, then they have no incentive to carry their creativity and innovation through their work which is essential for your business to remain competitive.
Now that most work is being conducted at home or away from the office, you may be finding it hard to stay connected with your employees and making sure that their needs are constantly being met. And who can blame you there? Having to manage a large team all in their own isolated environments 24/7 is almost a migraine-inducing endeavor. Hence why it is so important to find ways to keep them satisfied so that they don't suffer work fatigue or burnout; here are some ways to keep your employees happy while they work from home:
Reduce fatigue
Even in the office, employees spend a large portion of their day sitting at their computer screens trying to complete daily tasks, drafting emails, and so on. Throw remote work into the mix, where all your meetings and conferences are now also being conducted behind screens: that is a lot of hours staring at harsh computer light.
Many studies have shown that exposure to blue light, found when we stare at our computers for too long, can lead to poor sleep and fatigue. Naturally, poor sleep is a huge blow to worker efficiency and productivity, and you want to avoid it at all costs. It can also damage your eyes, leading many people to have to invest in eyewear in order for them to continue to work at a normal level. This is not good.
Thankfully there are many free apps that reduce your computer's harsh blue-light, replacing it with softer, warmer tones. This has shown to majorly decrease the straining of eyes, helping in those areas previously mentioned. It may also be worth encouraging downtime and time away from their screens so that they can break up their time staring into smaller chunks.
Try not to overwork your employees
As you no longer have as frequent face-to-face interactions with your employees, it may be harder to spot when they have reached overwhelming levels of stress and fatigue, and thus assume they can cope with the amount of work you are piling up on top of them. What's more, given the current and unique situation we find ourselves in, added stress and pressure has been put on people.
The pandemic has led to greater levels of depression and anxiety in people, which can all get quite overwhelming, especially if those stresses are brought into the workplace (which in this case could be their bedroom). It is important to remain communicative and listen to how your employees are coping with their workload. Working from home may sound nice (who wouldn't want to roll out of bed into work), but it now comes with the added pressure of balancing work and home life.
This may include having to maintain the upkeep of the home whilst planning an important pitch or cooking for young ones between liaising with clients. This can lead to unmanageable levels of stress and fatigue. In practice, this may mean acknowledging and making them feel comfortable to step away from their screens and decompress whilst still encouraging them to stick to targets. Communication between supervisors and employees is key here.
Ensure they have access to everything they need
Now that your employees are working from home, they may no longer have access to the equipment they'd otherwise be afforded at the office. Home broadband networks are notoriously spotty (especially in comparison to big office servers); home computers and laptops may be old and not perform at an industry standard. And the list goes on.
Of course, it's hard to ensure that each employee's technological needs are met and can be quite an expensive endeavor; it's important not to get left behind. This is especially important given how fast the technological world is moving. This also applies to employees that have to travel for their work. When they're out of town, it may be hard to ensure that they have everything they may need access to, which may result in a loss of business.
High-end portable hardware is an almost necessity in our modern business climate. Nowadays, companies are able to hire from tech rental services that provide fast and easy tech to companies with flexible long or short-term use. From work desktops rentals for your employee's home office to iPad rental for events, this may be the way to go if you're looking to stay ahead with your business during these times.
Then there are the basics, such as a good internet connection. If your employee has problems with their internet, they're going to become frustrated and unproductive. You can help them by checking out internet providers for my address to ensure they are using the right products and services.
Listening, communicating, and encouraging socialization 
At home, the water cooler is gone, and it may be harder and even unnatural for your employees to socialize with one another. Having a harmonious and cohesive team is fundamental to maximizing the efficiency of your employees; this means ensuring they are comfortable with each other both personally and professionally.
Moreover, it is important to foster a business culture where everyone feels safe to raise concerns and suggestions. This may be lost through remote work as communication overall can be weakened. Working from home, as previously mentioned, has increased loneliness. It is important to encourage a line of communication in and outside of the office, maybe by suggesting more casual virtual meetups between employees or weekly virtual feedback sessions in order to get a feel for morale.
Treat your employees well, and they'll send your business skyrocketing to success. It may be hard to keep this all up now that we're all working from home, but whatever you do, we hope these tips help keep your employees happy and excited to see what the future holds for work!