Whether you're looking to scale up your business offerings or want to help others find the success that you have, one thing is for certain: coaching programs are a great place to start if you want to give back and pass on the knowledge you've gained to others.
But for every amazing coaching program out there, there are at least twice as many bad ones, which can make it tough to find inspiration when it comes to building your own. When taking inspiration from products in the market fails, it can be difficult to determine what's next.
John Swanson, CEO of Wendell and founder of the Online Coach Revolution program, set out to change that. His company helps coaches and consultants package their intellectual property in a way that not only changes client's lives, but empowers them to sell their product and skills quickly.
For Swanson, building a transformative coaching program is less about the product and more about the value it provides to participants and their clients. These are his top three tips for creating a coaching program that changes lives, incomes, and career trajectories.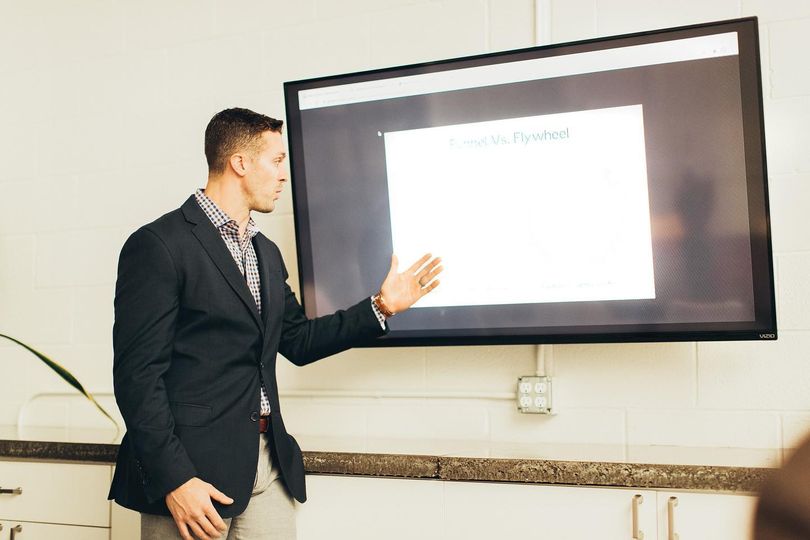 Create a feedback loop
A coach's principle role is to provide feedback to the people he is coaching, Swanson said. It's not just about talking at someone and expecting them to retain the information; it's also about ensuring that they understand how to take what you're teaching them and apply it to their own work.
"You have to teach [participants] how to optimize themselves," Swanson said. "Once they have a sufficient understanding of their activity, they should be able to coach themselves. They should not be dependent on you."
A key element of creating that feedback loop is changing the way a business owner considers their success and reflects on the work they do. Swanson suggests teaching according to the three Rs:
Reflection: What of what you have done in your business has led to success? What has led to failure? How can you learn from those mistakes?
Revolution: How can you take your worst failures and turn them around to build success instead? What needs to change in the way you work in order to make this possible?
Revelation: Your biggest competition is yourself. How can you revolutionize the way you think to continue pushing upward?
Promote extreme ownership
When you're at work, your success is your responsibility and yours alone, Swanson said. This mindset of "extreme ownership" is vital to the success of any coaching program – and the people who participate in it.
"Mindset is how we choose to view everything that happens to us," Swanson said. "It's binary: you have something or you don't, and if you don't have something that you want, don't just go get it. Go get it and own it."
Teaching this mindset through a coaching program is simple, Swanson added. It hinges on a single principle: Own your outcomes.
"Success leaves breadcrumbs," Swanson said. "Successful people never give up and have a longer vision of what they need to succeed.
Craft a culture of healthy mindsets
While it's ultimately up to business owners to ensure their ventures succeed, Swanson said a good coaching program focuses on the human component of doing business.
"If your mission is to build a business that helps support you, everyone on your team has to participate in that," he said.
Most coaching programs are focused solely on the individual participating in the course and what they need to succeed. While that's vital to any program's success, Swanson added that any good business leader knows how to lead others, which is often difficult to learn but must be taught.
"Creating that culture and ensuring that everyone on the team has mindset training is really important," he said.
Crafting training around culture building should be a collaborative effort between the coach and the participant, Swanson added. Every business has different needs, and every team is best served through different teaching methods.
Building a transformational coaching program that goes beyond simple education and sets participants and their clients up for success is about more than surface-level instruction. It should be built around giving participants the tools they need for long-term success. The best way to do that, Swanson said, is by focusing on mindset, ownership, and the people needed to excel.