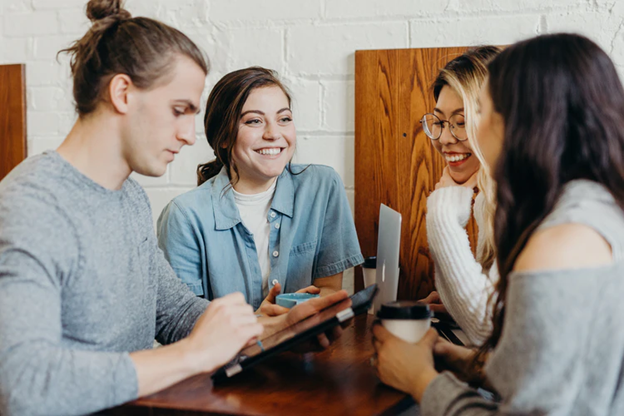 Here's the thing about your employees. The majority of their waking hours are spent looking after the needs of your business, so caring for their wellbeing is something you should place as a priority.  There will be obvious benefits to your business, of course, such as greater productivity from your cared-for employees. But it's also your moral duty to care for their welfare, as they have needs above and beyond the paycheque you give them each month.
Of course, your question might be: How can I care for my employees' wellbeing? It might seem like an insurmountable task, especially if you have a lot of people in your workforce. Well, there are some very simple things you can do and these include the following.
#1: Give the office space a makeover
Am improved office space can benefit the mental health of your employees, so this is something you should factor into your budget. With calming paint colors, engaging wall decor, and more opportunities for natural light to flood in, your employees will instantly feel at peace when they are working on your premises. Of course, we aren't just talking about office spaces. You could makeover all of your workplace environments for the benefit of your employees' wellbeing.
So, take a look at the wall coverings here, consider the colors and designs that will improve your workspaces, and commit to whatever type of renovation your budget can allow.
#2: Reduce the chance of workplace accidents
Accidents at work can happen for all kinds of reasons. It can be the fault of the employee if they are negligent in any way. It can be the fault of the employer if they haven't maintained the equipment their employees use. And sometimes it can be nobody's fault. Accidents can just happen! Still, it is possible to reduce the chance of workplace accidents with employee training, the appropriate signage, safety gear, and regular servicing of equipment. We delve deeper into health and safety with these employee best practices.
So, consider what you can do to ensure your workplace is safe for your employees to work in. You will reduce the chances of an accident if you do and you will protect the mental health of your employees if they are currently anxious about any health and safety lapses in your business.
#3: Provide opportunities for exercise
The fitter your employees are, the more energized they will be, and that will do wonders for their productivity. There will be fewer sick days too so this is another reason why you should encourage your employees to exercise.
There are all kinds of things you do in relation to this. For one, you could include a gym membership as one of your employee perks. Alternatively, you could create a gym on your premises, with whatever equipment your budget will allow. Adding more games equipment to the employee breakroom is another good idea, perhaps with a ping pong or foosball table. You could throw down the occasional fitness challenge too or you could schedule in a morning workout session before work begins. And you could encourage those employees who are seated most of the day to try these deskercises.
Implement what you can and make sure you benefit from your exercise ideas too. After all, you need to be fighting fit for the daily rigors of running a business.
#4: Show employees your appreciation
If you really want your employees to feel happy in the workplace (and let's face it, you do), show them some appreciation. You will boost their morale if you do and this will aid their productivity. And when they have experienced a morale boost, they will benefit from improved mental health due to the increased levels of happiness they will feel.
To show your employees your appreciation, a simple word of thanks will often suffice. However, there are all kinds of other things you can do in this regard, from showcasing the work of individuals on your website to offering them rewards when they hit company targets. Check out these other employee appreciation ideas. By doing what you can to show your appreciation, your employees will show you their appreciation too. We are, of course, referring to the extra effort they will put in to meet your company goals and deadlines.
#5: Provide opportunities for healthy eating
You will understand the benefits of healthy eating and so will your employees. However, it can be easy to eat unhealthily when at work. You and your employees might forego lunch if work schedules are tight. Or the people in your workplace might buy fast food as this can be a quick and convenient way to eat during a lunch break. Such habits are not conducive to a productive day at work, which is why you should provide opportunities for healthy eating where you can.
You can do this by proving healthy food options at lunchtime, perhaps through the services of a catering team, or by ordering in food from a healthy food store in your town. You could replace any unhealthy snack machines with their healthier alternatives, with such snack foods as nuts and protein bars instead of potato chips and chocolate bars. You could simply add a bowl of fruit to the work environment too, as well as a refrigerator containing bottles of water for your busy employees.
These are just some of the things you can do, so again, do whatever your budget allows. As your employees will be more productive after eating healthier anyway, it might be that you see a positive return on your investment after implementing a few changes.
#6: Offer counseling support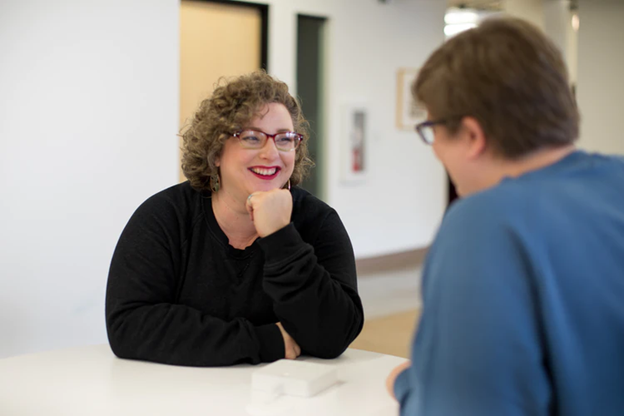 According to the World Health Organisation, an estimated 264 million people suffer from depression globally and work-related problems can often be a cause of this. Stress and anxiety are two other contributors to poor mental health and again, these conditions can be caused by factors in the workplace. Chances are, there could be people on your team who are suffering in some way from a mental health problem.
It is for this reason that you might consider counseling support for your employees. This could be done virtually as many counseling services offer online support. Alternatively, you could have somebody on-site be that full-time or part-time. Your employees would then have somebody to talk to, be that about work-related issues or any other circumstance that is causing them to feel mentally unwell.
By making help readily available, you would be providing an outlet for those people who might otherwise neglect counseling support. Many people struggle with depression and stress yet do nothing about it, often because of unfamiliarity with the treatment options that are out there, or because of the stigmas that exist around mental health. If you could provide counseling support for your employees then, you would be doing them a great service.
#7: Reduce the possibility of burnout
Employee burnout is on the rise according to studies and this is partly because of the stress and fatigue many employees experienced during the pandemic. Of course, burnout has long been a problem in the workplace, due to an overload of work, long working hours, and little scope for proper work-life balance.
To care for your employees, you should do what you can to reduce the possibility of burnout. Delegating or outsourcing some of your busier employees' workloads would certainly help. Following the other ideas on this list would also be useful as there would be less need for overtime if your employees were fitter and more productive. You could also allow for remote working to improve work-life balance and offer more holidays to your employees.
Finally
These are just some of the things you can do for your employees' wellbeing so implement what you can as soon as possible. Your employees will benefit if you do, and you will benefit too, as your business will become as healthy as the people who work within it.