One of the key factors when it comes to running a business is engaging your team. If the leaders of a business can understand the level of passion that their team have for the job, then this will put them one step ahead of the competition. If you are a manager then you will want your team to take pride in what they do for the company and you also want them to put in their best efforts. If you can do this, then you will soon find that you are able to really get better results and that you can also keep your team happier.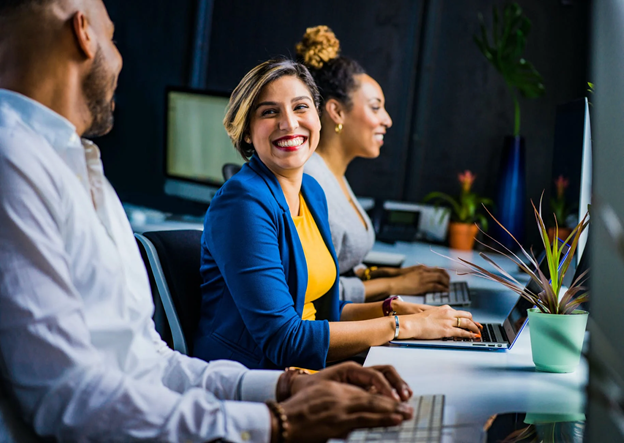 Source: Pexels (CC0 License)
Get to Know Them
This may sound super simple, and the truth is, that it is. Spending time with your team and truly getting to know them will help you to give them the support they need, when they need it. Take the time to learn about their families, their background, any personal goals that they have and more. This will help you to develop a rapport with them and it will help you to show them that they are indeed valued.
Provide Them with the Tools They Need
It is so important that you give your team the tools that they need to achieve success. You need to train your team to be able to recognize when they need help and you also need to trust them to complete an assigned task. If your team find a task too large or overwhelming, or if they do not have an efficient way of working then this will demotivate them and it will also cause them additional stress that they just don't need. It's your job as a manager to find your way around this, so make sure that you keep that in mind.
Give Them Rewards
It is so important that you give your team rewards and that you show them how much you appreciate them. You can give them goodie bags that contain company product or you can even give them time off work when they have completed a long project. Either way, things like this can really help you to show your team that you care, and you would be surprised at how much of a difference it could make to your team. If you are giving your team goodie bags, why not buy an impulse sealer so they can carry them home easily.
Let them Know how the Company is Doing
You must let your team know how the company is doing as well. Your team are the backbone of your entire enterprise and a lot of the time, your success or your failure will depend on them. For them to be invested, they must be aware of your struggles, your concerns, and your success. If you do not provide your team with a level of transparency, then this will work against you, and it will also make it much more difficult for you to get them to trust you.