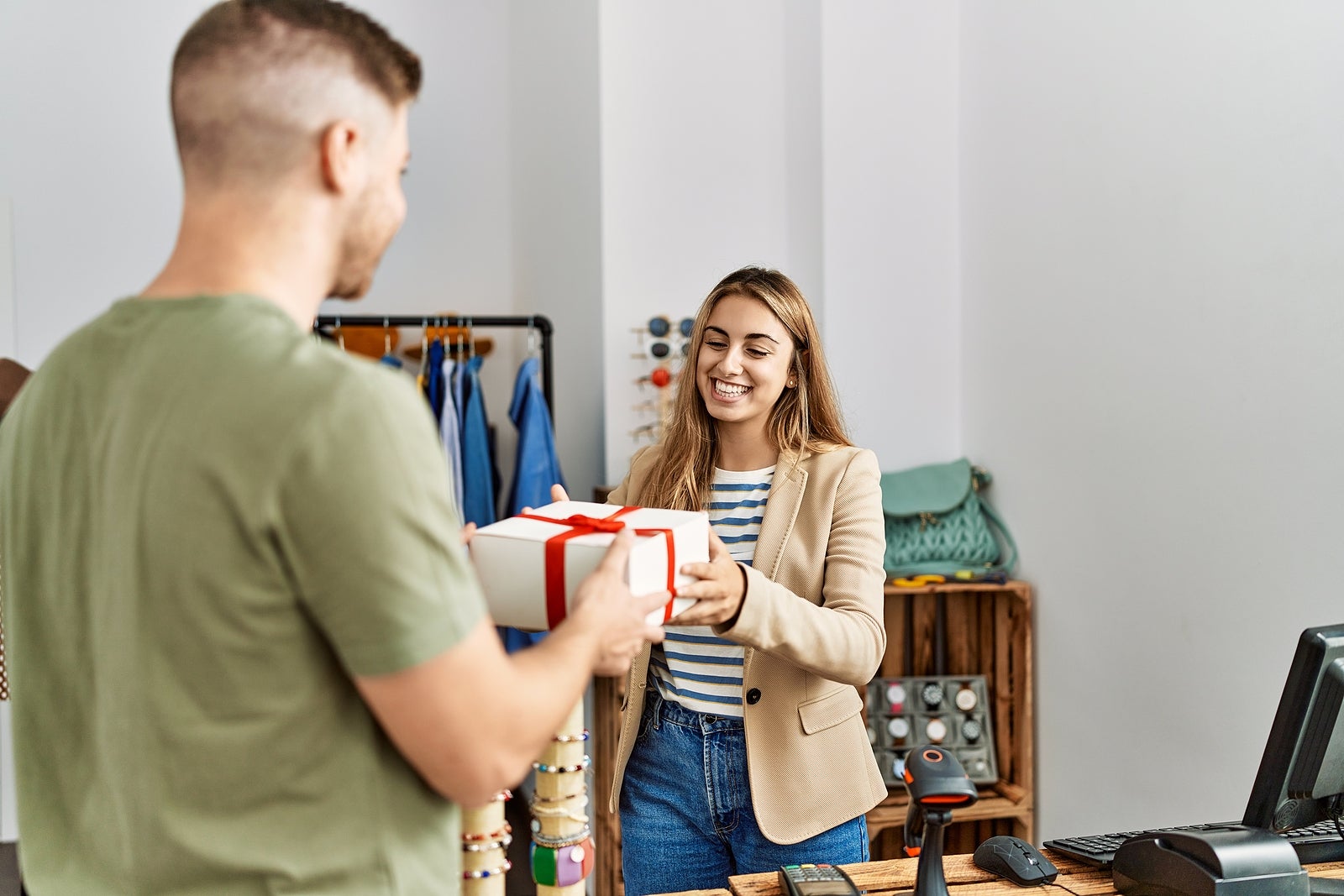 The holidays are almost here. Surprise your staff with something special. No idea how to go about it? Then don't worry and read on. This article will help you surprise your staff in a fun way.
Give your staff an ugly Santa hat
A Santa hat is a fun variation on an ugly holiday sweater. You can design something nice for your staff and give them a present. This is important because it shows that you do something extra for them. After you have finished your design, you can print the hat (translation: muts bedrukken) with, for example, your logo. 
Give your staff presents and a holiday party!
Why would you give a boring present this year? Be original and give your staff a food hamper to put under the tree or use any time. When giving a holiday gift, you should look carefully at the way you package it. For example, get wrapping paper printed (translation: inpakpapier bedrukken) with your logo. Of course, wrapping paper alone is not enough. Wrap it with a pretty ribbon and a nice holiday sticker. With a ribbon and a sticker you make the gift much more attractive from the outside.
But the outside is not the end of the story. The finishing touch on the inside is also very important. The most ideal way to finish the inside is by using tissue paper. Blotting paper makes the gift just that little bit more luxurious. Blotting paper is very thin and translucent, which makes the gift just that little bit more beautiful.
Create a nice lounge area
Of course, your employees also want to relax once in a while, so a lounge area is important at work. A lounge area gives a relaxed atmosphere to your office. A nice addition to your lounge area is a beanbag. The great thing about bean bags is that you can easily get the cover printed with your own logo. With a lounge corner, you can organise a fun game night around the holidays.
Organise get-togethers
Organising get-togethers is an ideal way of letting your staff know that they are important. Drinks allow employees to get to know each other better outside of work.
The best way to surprise your staff for the holidays is a personal touch. Choose fun things that last like a good lounge area and recurring get-togethers. This way you create an informal bond between colleagues which improves cooperation.