If companies of any size are serious about fostering a more positive culture and giving all employees a fair shot at success, they need to make diversity, inclusion, and equity (DEI) in the workplace a top priority. Proven results link a dedication to these core principles to greater productivity and the ability to recruit millennial and Gen Z workers who seek out employers who share their beliefs.
When it comes to identifying and addressing biases, reshaping policies, and implementing effective DEI practices, it all starts at the top, with company leaders looking within and throughout the whole organization.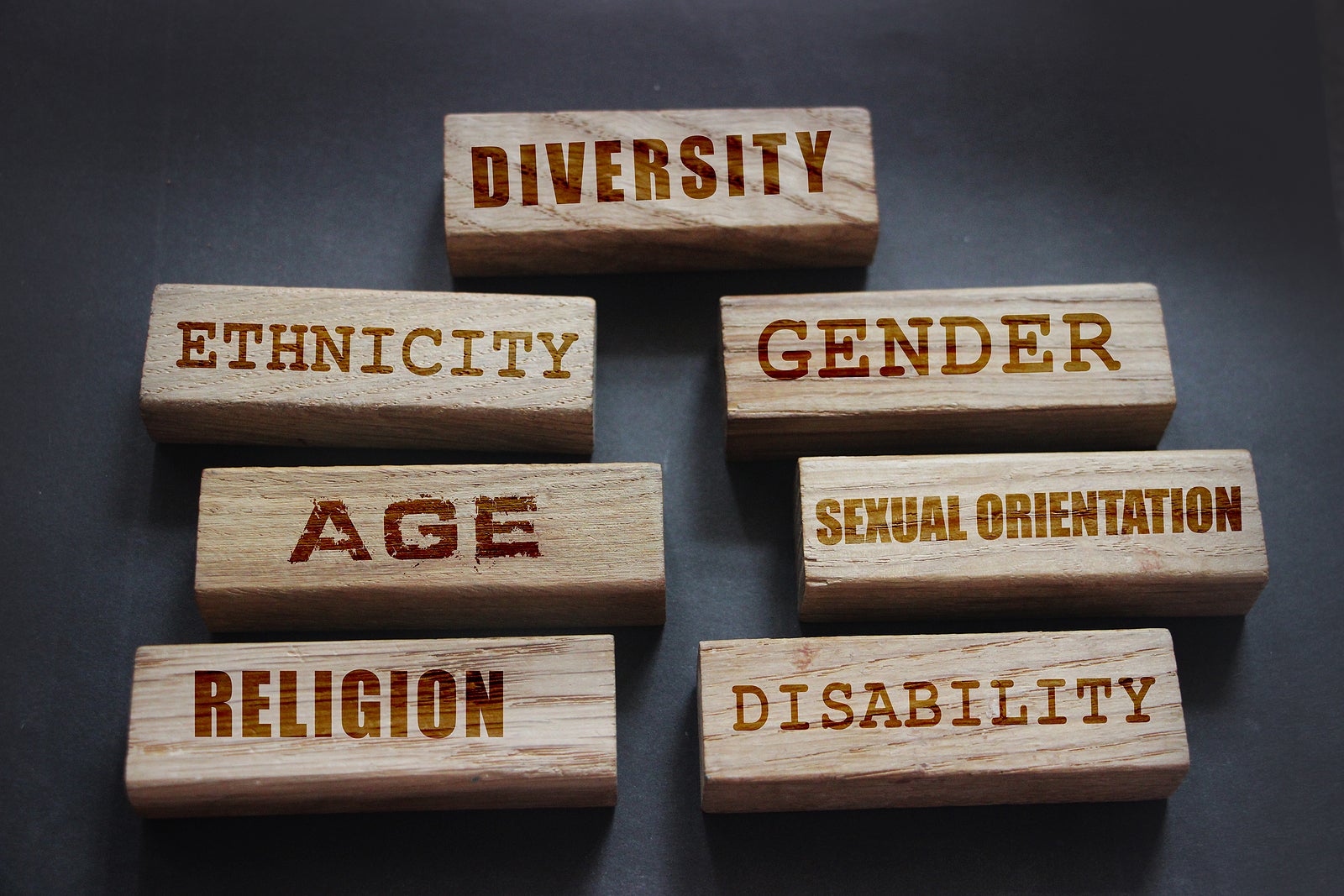 Explain the concepts of diversity, equity, and inclusion
Diversity, Equity, and Inclusion define diversity as the presence of differences; equity as treating all groups fairly; and inclusion as ensuring that all groups truly feel welcome.
Having people of various sexes, colors, religions, sexual orientations, socioeconomic backgrounds, nations, languages, (dis)abilities, ages, and points of view at a party is a common definition of diversity. Providing access for those with disabilities, such as a wheelchair ramp, is one example of practicing equity at a celebration. And while being asked to dance is a typical metaphor for being included, other ideas have surfaced, such as having input on the playlist and helping to organize the event.
The value of diversity and inclusion.
Diversity and inclusion are not only beneficial from a social justice perspective, but also for productivity and profitability.
Boston Consulting Group has found that teams with a greater variety of people make more innovative products and see greater increases in revenue than their less diverse counterparts. According to the Harvard Business Review, businesses with a diverse leadership team have a 35% greater chance of outperforming their competitors financially.
One reason why diverse teams are so effective is that they have more individuals to draw from when trying to find solutions to complex business problems. When your workforce is diverse, it's better able to reflect the makeup of your consumer base. More over half of America's youth (those under the age of 16) are persons of color, including Blacks, Latinos, and Asians and Pacific Islanders, according to the Brookings Institute. Given these changes, how can a company provide the greatest service to its consumers if it doesn't know what those customers want and need?
These four diversity and inclusion best practices are worth considering if your firm is looking to develop a stronger workforce.
1. Be open to feedback
Talk to current staff to find out where your company stands on diversity and inclusion before you make any drastic changes to how you go about employing new people. Although it is important to include current workers from underrepresented groups in these discussions, it is as important to get feedback from all employees in order to gather their thoughts and include them as major stakeholders in the process. Get staff involved early on since some may wish to take a more active role.
Think carefully about the advice others give you, both positive and negative, on how to better your business.
2. Communicate with people from different backgrounds
When formulating a plan for promoting diversity and inclusion (DEI), it's important to involve stakeholders from both inside and outside the organization.
Discuss your company's diversity initiatives with local workforce development groups, groups representing minority professionals in your field, and other groups active in community outreach. Attend conferences, virtual events, or business-focused panels that focus on underrepresented groups, or assign team members to do so on your behalf.
In all likelihood, there exists a local group that works specifically with women or BIPOC (Black, Indigenous, and People of Color). Connecting with potential candidates from a wider pool requires making an effort to establish relationships with these organizations.
3. Give attention to those who aren't the usual suspects
Small and large firms alike often give preference to job applicants who have graduated from prestigious schools or who have been recommended by current employees. While these methods may have yielded positive results in the past, they may be causing your company to miss out on brilliant, qualified applicants.
There is a great deal of talent to be found at institutions such as community colleges, trade schools, technical colleges, and historically black colleges and universities (HBCUs). Plan on visiting a career fair or contacting a school's placement office to advertise available employment. In order to create a more varied pipeline of talented applicants, you might also recruit from these colleges for a summer or year-round internship program.
4. Use inclusive language
While working toward managing workplace diversity, it's important to work toward creating a more welcoming environment for all employees.
One of the greatest ways to start is by using inclusive language in your job advertisements, corporate communications, and mission statement. Avoid phrases like "native English speakers exclusively" and "man-hours," as well as the use of the pronoun "he" or "she" instead of the singular "they" or the word "master" to express a desired skill level or competency.
At first glance, it may seem impossible to find your way around all of this, but there are a number of tools available to assist you, such as text analyzers for removing biased language and the APA style guide.
The Importance of Diversity, Equity, and Inclusion for Small Businesses
It's crucial to foster a culture that values diversity, equity, and inclusion, whether your firm has 100 employees or 10. (DEI). According to experts, there are a ton of ways in which both companies and customers may benefit from this.
Many observers and company owners believe that an increase in creativity, innovative thinking, and effective problem-solving may result from an organization's readiness to encourage a range of viewpoints and ideas. When workers enjoy their working environment, they are more likely to give each day their all.
When it seems like there is a shortage of qualified workers, DEI is also in the forefront of job applicants' minds. To "better compete for talent against larger [organizations] that have DEI programs — and to benefit from the creativity and innovation that a diverse workforce can deliver," this is especially important for small firms.
Methods for Showcasing DEI Dedication
Employees want to see action implemented in support of DEI initiatives, not just lip service. Leaders at the top of a company must examine their own practices and those of their subordinates in order to eradicate prejudices, reform outdated rules, and take concrete action.
Leaders have an obligation to open lines of communication and provide a safe space where workers from all backgrounds may air their grievances and concerns. They must also accept responsibility for any shortcomings inside their own company.
You should also be receptive to the suggestions of others and actively seek their input.
Due to the fact that not all organizations can afford a dedicated HR department, experts recommend delegating responsibility for DEI plan goals to a single individual.
Executing your plan to build a talented, diverse team.
Maintaining a diverse and inclusive workforce requires a long-term commitment and consistent, concerted effort. You'll have to fill open positions on your staff when people leave. When time is of the essence, it might be tempting to make a hasty hire rather than put in the extra effort required to build a varied pool of applicants.
However, this dedication will pay off for your company in the long term. Studies have shown that teams with a wide range of backgrounds perform better, come up with more creative solutions, and generate more income. These are the kinds of outcomes that every little firm would die for. To develop a workforce that better serves your customers, represents the world around you, and gives you the power to establish a genuinely inclusive and prosperous organization, we've highlighted four diversity and inclusion best practices that can help you get there.