3 Ways to Make Your Business More Attractive to Investors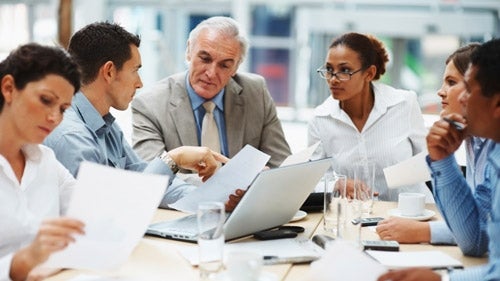 Typically, small businesses that want to start expanding will begin looking for investors at the end of the year. The timing just gives everything a feeling of a fresh start, and it's always nice when an owner can head into the New Year with a bit more money in their pockets. However, a lot of small businesses have absolutely no idea how to
make themselves more attractive
to outside investment.
To help expanding businesses secure that much needed cash, here are some tips on how to make your business more investor friendly.
Get a Professional Valuation
Just like when you get a house appraised by a professional before putting it on the market, you need someone with experience in valuating businesses to run through your records, check out your numbers, and give you a solid number as to how much your business is worth. Valuators can also give owners their business's discount and capitalization rates. A discount rate is basically the expected value from a business's cash flows, and can be used to help show the risk inherent in an investment. A capitalization rate is simply the net income generated over a particular amount of time, divided by operating costs. Before you begin approaching investors, you will need to have both of these rates.
Be Ready and Willing for the Involvement of a Third-Party
Getting other people involved in your business can be a bit tricky. Typically, they are going to want some level of control over how things are run. It will still be your business but, depending on how much investors put in, it will be partially their business as well. And, if you incorporate and sell off the majority of your shares, you will be beholden to your shareholders. Depending on how long you've run your business without involving other people's money, you might not be quite as willing to involve other people in your decisions. However you'll have to mentally prepare yourself for outside involvement, so when an investor asks what their part in everything will be, you'll be able to give them a satisfactory answer. Otherwise they might not have a reason to trust you with their money.
Make Sure Your Paperwork Is in Order and Up-to-Date
Paperwork is very easy to constantly put off working on, by letting certain things lapse or go out of date. Then, before you know it, you're staring at a mountain of work that seems to have appeared out of nowhere. Corporate records get misplaced, and owners spend hours digging up old folders. It's a good idea to make sure everything is up to date, and reproducible, so you can hand things off to any interested parties. MyCorporation actually just launched the MyCorp Vault service, through which businesses can upload, store, back-up, access, and share all of their paperwork. Of course that is just one option, but cloud computing has become very useful for business owners trying to keep track of everything.
The most important thing is to ensure that investors see you have everything in order, and that you're dependable. After all, you are asking them to trust you with their money. A professional valuation, a willingness to work with their requests, and easily accessible, up-to-date paperwork all prove to them how professional you are. The more they trust you, the more likely you can secure that key investment and build up your business the following year.
Published: December 19, 2012
4589 Views