If you want to achieve your business goals, one critical factor to consider is how you'll finance your venture. Running a business requires money to open the door to success. Before making a profit, you need financial resources in the first place. There are several types of businesses, and each is unique in its way. However, regardless of the business type, they require adequate funding. And the question is, what is the best way to finance your business? Should you look for a credit union? Should you get a business loan or a traditional one?
Figuring out what type of financing is suitable for your business can be pretty stressful. However, you can secure funding for your venture with adequate education and planning.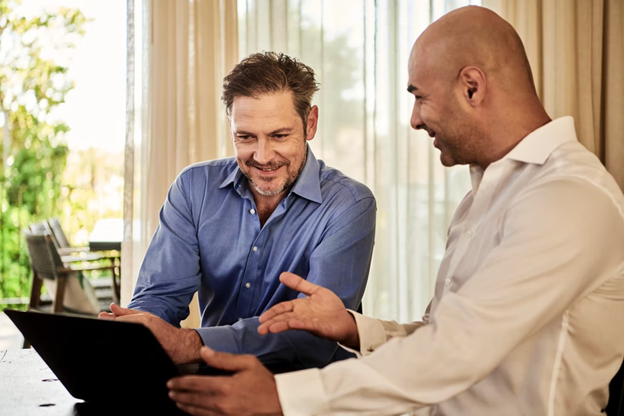 Image source: https://unsplash.com/photos/7RWBSYA9Rro
Develop a business plan first
Before choosing a financing option, it's critical to develop a detailed business plan. You won't be able to get funding from an investor or lender if you don't have a business plan that you can show them. Prospective investors and lenders will need a guarantee that you'll be able to pay back the money you borrow. For that, you need to develop a solid business plan that allows prospective lenders to examine your entrepreneurial goals, your growth plans and projected finances. In other words, a business plan serves as evidence that your organization is worthy of funding.
Different options for business financing
There are two basic methods to finance a business: equity and debt. Debt finance is cash that you borrow and have to pay back within a certain period. It is secured by an asset that the lender can take away if you don't pay back the money.
Most common types of debt finance include:
Credit cards
Mortgages
Bank loans
Overdrafts
Equity finance means investing someone else's cash in your business – the investor owns a part of the venture and shares the business's profit. Common sources of equity finance include:
Venture capitalists
Business angels
Friends and family
Crowdfunding
While equity finance frees you from debt and repayments, there are some critical considerations that you should keep in mind. Shared ownership means you won't have complete control over your business – investors also get to say a word about how to run the business. If you choose equity finance for your business, it's critical to learn about equity management and ensure the process runs smoothly. Using an equity insurance management platform is crucial to simplify your business operations, and it will save you time, allowing you to focus on other essential aspects.
Your equity administrators should be able to handle the process efficiently, so make sure to get someone skilled on board. They are responsible for maintaining compliance, shareholder management, company valuations and cap table management for startups.
You may choose equity, debt or a combination of the two as a financing solution. One solution isn't better than the other – you have to choose the one that makes sense for your specific circumstances.
Let's further explore the financing options for your business.
Savings
Using your savings is perhaps the simplest method to finance your business. This is probably the wisest, safest and most conservative way to start an organization. And in an ideal world, it would be possible – you'd save money for a while and use these savings to fund your venture. However, there's an evident problem with this type of funding – you are restricted by how much money you can save.
Some entrepreneurs use funds from their insurance policies or retirement plans to start their businesses. But this is significantly risky because you can lose your retirement and insurance if your business fails.
Family and friends
Many business owners choose this option to fund their company. You can get an equity investment or a business loan from your family and friends. If they make an equity investment, you sell them a part of your enterprise.
However, this way of financing your business poses two problems. Firstly, the relationship is likely to suffer if your business fails. And that's understandable since people get sensitive at the thought of losing money. The second issue is that you'll get a business partner, although you may not want one. If your family or friends invest in your business, they'll have a word to say in the decision-making. Even silent partners can become opinionated and talkative once their money is involved, and this dynamic can hurt your relationship, especially if you don't take their advice.
Credit cards
Credit cards are an efficient option to fund a business and extend your money flow. You can pay suppliers with them, and there are benefits like earning discounts, some protections and other specific rewards. However, credit cards have a downside – they depend on your credit score. A high credit score increases your chance of getting approved and receiving a low-interest rate.
If you find this option suitable for your business, ensure you know the difference between business cards and personal cards. Using a personal credit card for your business costs is possible, but things can get messy when filing business taxes. You can reserve a business credit card only for expenses related to your venture.
Angel investors
Angel investors are a financing option that doesn't require you to borrow money. Instead, you get funding from organizations and individuals that invest in newly established businesses. Besides money, they can also provide guidance and expertise to help you start and expand your business.
However, angel investment is challenging to get because the lender wants to see a feasible business plan and growth potential. When getting funding from angel investors, you must be willing to accept the condition to offer them an equity stake in your company. Put it differently, you have to give up some ownership and control to get an equity investment. Thus, you need to ensure this is something you want to do before choosing this funding option.
Business lines of credits and loans
This option involves getting funding from a bank to start your business. Getting a loan means the bank will lend you money that you have to pay over several years. On the other hand, a line of credit works similarly to a credit card – you get a revolving facility that you can use when needed and then pay it back.
Getting a business line of credit or a loan can be challenging, as the bank's interest is to get their cash back. And they prefer to get paid through the money that your business generates. Consequently, you can get funding only if your organization has considerable assets. Thus, it may seldom be an option for a small company that doesn't have much experience.