Have Uneven Cash Flow? 5 Ways to Smooth It Out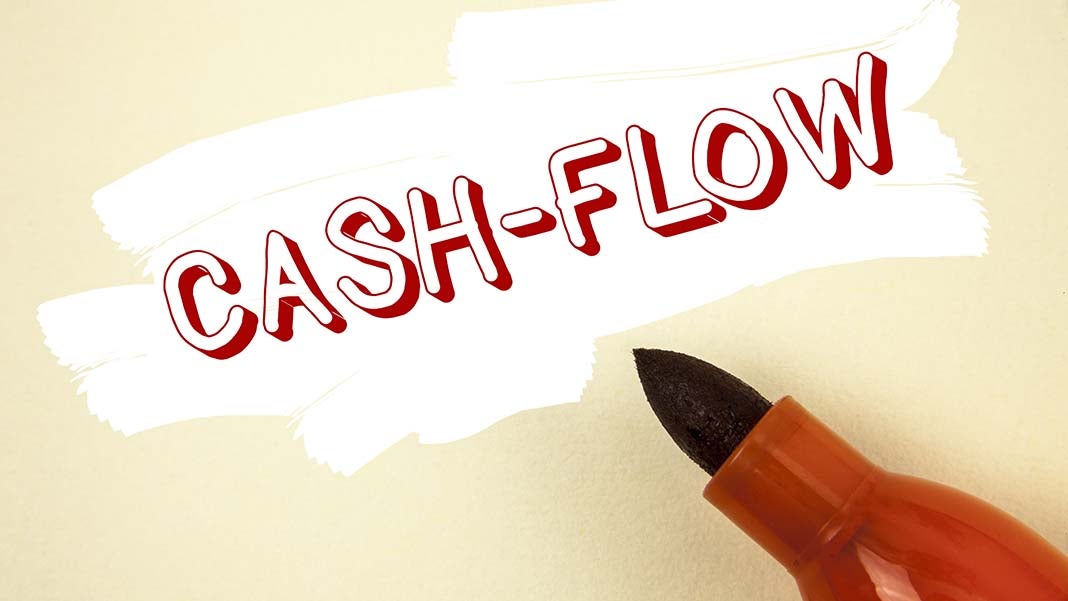 Small businesses, freelancers and "solopreneurs" alike know all too well that steady, predictable cash flow is a peace of mind that is not always guaranteed. Luckily, there are some things you can be doing to mitigate those dips and help make your financials get into a more reliable state, month after month.
Update Billing Cycles
It may sound simple – deceptively so – but cash flow can come to an abrupt halt regularly merely due to customer billing times. If you aren't getting those payments quickly enough, you may find yourself running on credit, debt, or unplanned taps into your reserves.
There are a few ways you can address this, of course. The most straightforward solution is simply to shorten the billing cycle. Even a 30-day shift down from 90 days or 60 days can make a world of difference, and there are many ways you can attack adjusting the time, yielding a variety of results. Keeping your cash flow in as even with the monthly flow out as you can will automatically smooth out those bumps and wrinkles.
Additionally, you can offer to incentivize early payments, to encourage money coming in as quickly as possible. There's no one size fits all rule, but offering something akin to a manageable percentage off a monthly bill, such as a ten or fifteen percent discount, can encourage those early payments. Consider looking into all-down models as well or some sort of partial payments up front from new clients to offset lulls.
Make Invoicing Work for You
Take things a step further and make the billing process even easier for customers – and thereby encourage that money coming in – by offering online invoicing to your clients. Capture revenue by setting up recurring, free invoices and auto-billing to assure capital is coming in – in ways that traditional paper invoicing just can't assure. The easier, clearer and more user-friendly billing can be, the more likely it is you will get on-time and full payments.
If you are working on a longer-term project, consider setting up milestone payments for certain lengths of time or aspects of a project completed. If getting paid in full at the start of a one-off project is not an option, invoicing at milestones is a good way to ensure your flow of cash coming in is easy, maintainable and is not an unknown concerning timing.
You will want to stay on top of those payments coming in, as well. Make sure you're utilizing a free invoicing software that automatically tracks payments and alerts you when a client completes that transaction. Particularly if you have those 'problem clients' that tend to run either late on payments or require constant reminders, invoice templates created and sent automatically are an excellent way to make sure you are not allowing owed income to fall through the cracks.
Say you have that one account that is always late paying their bill but you do not always notice until the start of the next billing cycle has begun, thus pushing you even further behind. Using a free feature for alerts, you can be automatically alerted of when they view their invoice and set reminders to ensure they come through.
Thoroughly research your invoicing options and see how each company stacks up and pay attention to the important features and other essential offerings, like a free suite of business apps, free proposal templates – anything that will be of importance to invoicing efficiently.
Cultivate Credit and Banker Relationships
Whether it comes to unforeseen troubles (which no one likes to think about) or a needed loan on the horizon, having a good network of relationships in place ahead of time can do wonders for helping you out of a tight situation. Rather than be saddled with an unexpected burden dip in finances when you need it least, be prepared instead.
Sometimes, the biggest culprits of significant dips in cash flow are unexpected and when that time comes, rather than draining your own financial reserves dry, having someone to go to bat for you in securing last-minute credit or clearing associated fees with bounced checks can really make a world of difference.
There are many things to consider when creating and fostering this relationship. How connected to the professional community is your banker? Are you working with a larger firm, where a banker will be assigned to you or do you have the ability to select one yourself? Are you two aligned with your financial forecasts and goals?
You will want to go into any meeting with a potential financier knowing a few things first:
Your business' current and future financial needs
The banker's track record for working with your particular industry
Your ability to secure a line of credit
Prioritize and Plan Your Own Expenses
While it may be tempting to pay all the bills at once, hoping vainly there is enough money set aside, the cash management for a small business owner needs to be a bit more nuanced. Instead of sending off all your payments in one fell swoop, create a payment schedule based off of tiers for yourself and stagger payment dates to keep the cash flow out as even as possible, which will, in turn, allow the cash flow in to be as smooth as possible.
Utilize free expense importing to easily manage all vendor expenses and see at a glance what is owed on your end – essentially a reversal of the invoicing you create for your clients. Once you have all of your debts organized in one place, you can begin to categorize them.
Your 'must-pays' should include those expenses which are essential to business operations: rent, taxes, etc.
Your next level should include expense that, while not absolutely important to keep the doors open, are still quite relevant. This typically will include things such as insurance fees and on-time utility payments.
The last category should consist of those bills which have more flexible payment opportunities. Vendors and suppliers will most often offer flexible financing options – they understand the very world in which you are working and so will usually be willing to work out customized payment plans with you.
Before All Else – Begin by Saving Smartly
The best way to ensure you have cash on hand to make up for deficits is to start saving as early on as possible. As a freelancer or an entrepreneur, you know that the only thing that is expected is the unexpected itself.
Even setting aside a small percentage of your monthly income into a separate account will set you up for weathering those thinner times and allow you to bolster your cash flow from within as needed.
Track your account status and transactions with free software so you can stay in the know and see a rough month coming. The more you are in the know and the more you can prepare ahead of time, the better able you will be to iron out any potential issues.
Published: May 24, 2018
3442 Views