Digital trends publications have predicted that 6.1 billion people will be using smartphones by 2020, which is more than two thirds of the world's population.
As a result, advertisers are jumping on opportunities to connect mobile users to their brand. With a single click of a button, consumers can easily order products, call a company, pay bills or simply be entertained.
"Mobile advertising is the fastest growing digital ad format around," according to the advertising blog Ad Spruce. "It is viewed as the perfect channel for brands to reach whoever they want, whenever they want, wherever they want."
Smartphones surpassed PCs a few years ago as the primary way people throughout the world access the Internet. Brands know smartphone ads can be very lucrative while simultaneously providing a useful service.
Easy Peasy
No one wants to wade through 8 steps to pay a bill or buy a product anymore. The good news is no one has to. Advertisers are taking advantage of innovative technology available to drive consumers to the point of sale faster and easier than ever.
According to Tech Crunch, 39 percent of all mobile users in the U.S. made a mobile payment in 2015 – up from 14 percent in 2014 and estimated to go up to 70 percent by 2017.
That's huge growth, so expect to see the mobile payments industry and point of sale systems continue to evolve to meet the growing demand of users.
Not only should it be easy for consumers to buy something or a pay a bill, it should be easy for companies—even on a global scale—to pay their employees, who deserve the same amount of ease as the consumers they serve. The point is, everything is digital and adaptability is key on a variety of fronts.
Social Media Influence
Our social media sites are really good at spamming, or more eloquently put, "marketing" to us. I received this email from Twitter today because they want me to buy Twitter ads to promote my business by saying the "smartphone is an essential tool for running your business: (Too bad I don't have a business.)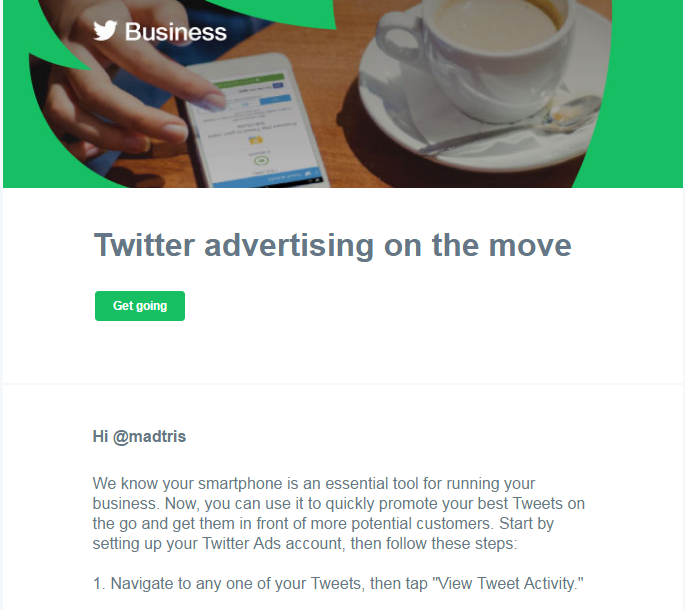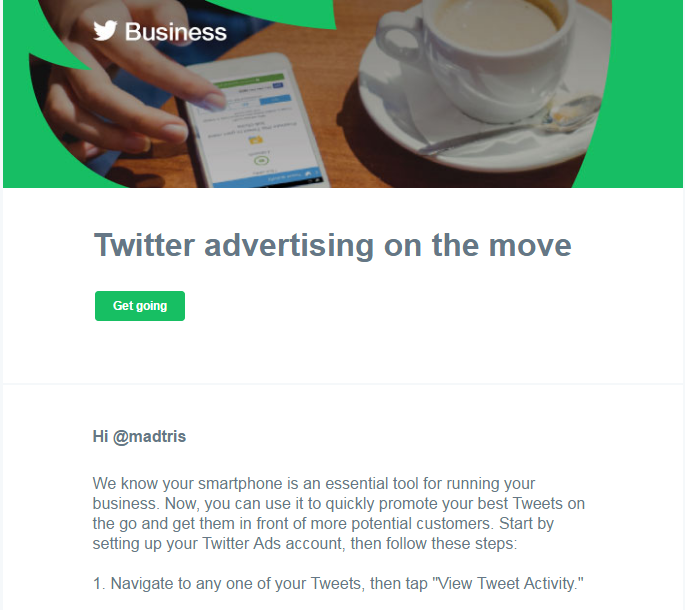 Twitter knows that consumers are constantly on the go and are either on their smartphone and tablet, or using wearable technology. These devices are increasingly telling advertisers a lot about us, our social networks, payment methods and ways we communicate.
Even if you have a great product, simply launching it and hoping for the best won't get you far, according to mobile analytics company Amplitude.  One way to drive engagement and growth is with the help of a platform, like Twitter, that already has access to millions of people. Here's an example:
"Baremetrics, a subscription analytics service, took this approach when they partnered with Stripe, an online payments platform," wrote Amplitude's growth marketer Alicia Shiu. "For them, timing was everything. They got in at the right time and rode Stripe's massive wave of popularity to grow their business."
HubSpot founder Brian Balfour says, "products are built to take advantage of specific channels." When you build a product on a platform that's taking off, your product has the chance to thrive alongside it. It's all about finding the right opportunity.
Video Prevalence
Watching actual television isn't as popular as it used to be. Millennials are especially into video and streaming content to their smartphone or tablet. Online video is also taking over how people consume news, advertisements and social media.
Watching actual advertisements are as important as ever, but instead of solely viewing them on TV, you're watching them on websites, too.
Video advertising works because it creates a more personal experience, according to an article in iMedia. Businesses have to keep up with the demands from customers and society as a whole.
Adding video on your website's landing page makes them more likely to learn more about your company or continue shopping. You may need to look at your marketing campaign and identify mobile marketing gaps.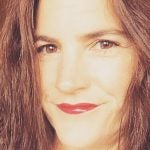 Author: Melissa Davidson is a freelance writer with a B.A. in Journalism from the University of Montana. She's a former newspaper reporter who now frequently writes about business, social issues, education and mental health.