So, you are ready to evaluate accounts payable solutions and decide the right fit for your business. It is you who has to determine the best solution for your organization. Doing your homework will mitigate the risk of the software not living up to your expectations.
How do you decide which solution is the best fit? Here are the seven things you must ask your solution provider when choosing the AP solution.
1. Addressing AP Challenges and Growing with your Organization
To understand whether the solution addresses the challenges associated with AP processes, map your AP workflow from receiving an invoice all the way to payment execution and send to the potential AP solution provider. Ask them to use this flow for the demo. This is the best way to understand whether the software fits your organization.
Make sure the solution supports key components in your process such as invoice approval rules, invoice routing, payment processes, to name a few. If your organization is growing, ask how the solution can support larger volumes in the future.
2. Usability and Integration
There are two types of products: file-based integrations and API-level integrations. File-based integrations require you to do some work in regards to export/import files and are difficult to implement. They require manual data entry and do not include any invoice capture.
API-level integration allows for automatic synchronization with your accounting system. However, not all API integrations include a two-way synchronization, meaning data flow between the accounting system and solution. This is very important as the synchronization ensures invoice and payment data flow between the accounting system and the solution.
Understanding what syncs and what doesn't is very important.
Read more about how to use an API here.
3. Automating all Aspects of Invoice-to-Pay Process
Accounts payable automation covers four components – invoice capture, invoice approval, payment authorization, and execution.
Capturing invoices automatically eliminates the need to manually enter invoice data into your accounting system. Some accounts payable solutions use OCR (optical character recognition) technology to read invoice data, whereas, some use both OCR technology and human review to ensure greater accuracy.
Automatic invoice approval reduces the time spent finding and tracking the invoice approver. AP solution will enable staff to automatically route invoices to the corresponding departments based on the vendor name, amount and invoice codes. Ask the solution providers about simultaneous approvals, hierarchical approvals, and limits on the number of approvers per invoice.
Payment authorization allows your AP department to easily review and process payments. This process should be accessible on-the-go. Check whether the solution supports dual payment authorization as this might be required when the invoice amount exceeds certain dollar threshold.
Ask the solution providers what payment methods are available. Make sure the solution supports the common payment methods such as ACH, single-use virtual cards, and corporate cards.
4. Implementation, Training, and Support
On-premise and cloud-based are two types of software solutions. On-premise solutions should be installed on a user's computer, whereas, cloud-based solutions can be easily accessed over the internet. On-premise solutions need IT resources for maintenance and support. Also, these solutions have a longer implementation period and are harder to update.
On the other hand, cloud-based solutions can be implemented and run in a few days. Product updates and bug resolutions can be easily achieved. Besides implementation, you have to evaluate about onboarding and training process. Get to know who will be your point of contact, who will train the entire team and what the customer support will look like. Having a support manager, and round the clock phone support can be very helpful.
Again, integration is important. Ask whether the solution can integrate with an existing system such as ERP/accounting systems and if you need to involve your IT team in the process.
5. Preventing Internal Fraud
The solution should feature some fraud preventing mechanisms such as payment limits, pay integration, and matching mechanisms to ensure fraud protection. Ask the solution providers how the solution can help you in preventing internal fraud.
6. Key Differentiators and Product Roadmap
Try to figure out the differentiating features about the product, based on which you can decide the best fit for your organization. Get to know about the product roadmap, compare overall plans, and future functionality. See how well the provider is accepting and incorporating user feedback into the roadmap. Go with the product that has a well thought out roadmap.
7. True Savings
See what solution providers say after learning your workflow and processes. Ensure the price of the product is in line with the potential benefits. Check what happens if you exceed your monthly invoice and payment allowance. If your organization grows at a rapid pace, you have to handle larger volumes of invoices and payments, so make sure you understand the next tier of pricing.
Making the move to AP automation is a big step. You have to ask all the right questions and evaluate multiple solution providers. Note that you are making an investment in a product that grows along with your business, so do not compromise. Go for what fits best.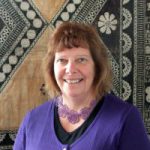 Author: Rachel Smith works for SutiSoft, Inc as a web content writer. Rachel covers business, technology and SaaS trends. Follow @sutisoft on Twitter and Facebook.