While credit and debit card payments have been very popular for quite a while now, and currently tend to be the most popular choice for consumers, more and more shoppers are preferring to pay using a mobile device rather than a standard Eftpos machine or other point-of-sale device.
Mobile payments—those transacted on a smartphone or some other small, internet-enabled gadget—are rapidly rising, particularly in the United States. In fact, research shows that the number of mobile payment users in the country is set to double by the end of 2016. Furthermore, the value of spending on mobile devices is estimated to grow to a whopping $210 billion by 2019, which is a significant increase on the 2015 figure of less than $9 billion.
Take a look at key retail trends around modern payments, and it's obvious to see that this transaction choice is the way of the future. However, while this is the case, many consumers and business owners still aren't up on all the facts about this type of payment, and many myths abound. To get up to date on this important topic, read on for some of the most common myths prevailing about mobile payments, and the real truth behind them.
Myth #1: Mobile Payments Are Too Hard to Set Up
One pervading myth that people need to realize just isn't true is the idea that mobile payments are too difficult to set up. Like other apps on the market, mobile payment applications are designed to be user-friendly for even those with limited knowledge, and are intuitive to use.
Take a look at popular mobile payment options and you'll find that they can, in fact, be set up in just a few minutes, rather than the hours that many people tend to think will be involved.
Usually all you need to do is establish a merchant account with your chosen provider, then download the firm's app and, when required, plug a credit-card swiper into the audio jack of whichever device (tablet or smartphone) you choose to use to take payments. The swiper reads each customer's card details for the transaction.
Alternatively, card information can usually be manually typed into most systems if you don't have a card in front of you to swipe.
If for any reason you find yourself stuck during the set-up phase (this is unlikely but possible), you can contact the chosen provider for assistance. Most people find that they are set up very quickly and seamlessly though.
Myth #2: Mobile Payments Are Too Much Hassle to Be Worthwhile
Another common myth about mobile payments is that they're too much hassle to be worth setting up. People sometimes mistakenly think that they won't generate enough sales through a mobile payment app to be worth the time and effort (they believed is) involved. This is far from the truth though.
As mentioned, it's quick to set up a mobile payment option, plus you need to consider just how much benefit you'll receive from doing so. With the ever-growing popularity of mobile payments, you'll find that you satisfy a consumer preference by adding such transaction types to your repertoire. Better yet though, taking mobile payments gives you greater flexibility in how and where you can reach customers.
Once you take mobile payments, you don't have to worry about being tied to an e-commerce store or a physical cash register or other point-of-sale machine to complete a sale. You can pop through transactions at sites such as festivals, tradeshows, conferences, customer homes, or offices, pop-up stores, and at any other location, occasion, or event you can think of.
Myth #3: Mobile Payments Aren't Secure Enough
Another myth that has been around for a while about mobile payments is that they are not secure enough. However, when you consider the facts, you'll find that, just like traditional e-commerce or POS setups, mobile payments do not involve storing data in a machine itself. Instead, all sensitive customer information is transmitted digitally. As a result, even if a firm's tablets, smartphones, or other devices are lost or stolen, no consumer details are put at risk.
As with any kind of payment transaction, it is important to choose a reputable payment provider for your business. When comparing the mobile payment processing companies on your shortlist, you should only consider those which are committed to adhering to the PCI (Payment Card Industry) compliance standards. This way you will know that they utilize strict encryption methods and other security protocols.
Myth #4: Mobile Payments Are Too Expensive
Lastly, many people erroneously believe that mobile payments are too expensive to use. This cannot be further from the truth though, as often setting up a mobile payment system for your business turns out to be more affordable than selecting a wired POS terminal.
While fees vary from firm to firm and need to be analyzed, you'll see that most companies charge a fee that is a set percentage of each transaction. Most don't charge set-up or cancellation fees, and usually won't incur any costs for sending you the small dongle that you plug into your device to swipe cards either.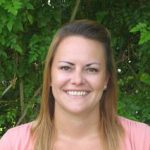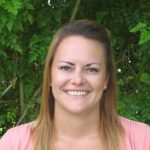 Author: Cher Zavala is a content co-ordinator at http://www.seekvisibility.com/, assisting in contributing quality articles on various topics. In her free time she also enjoys hiking, traveling and getting to know the world around her. Cher has built up many strong relationships over the years within the blogging community and loves sharing her useful tips with others.