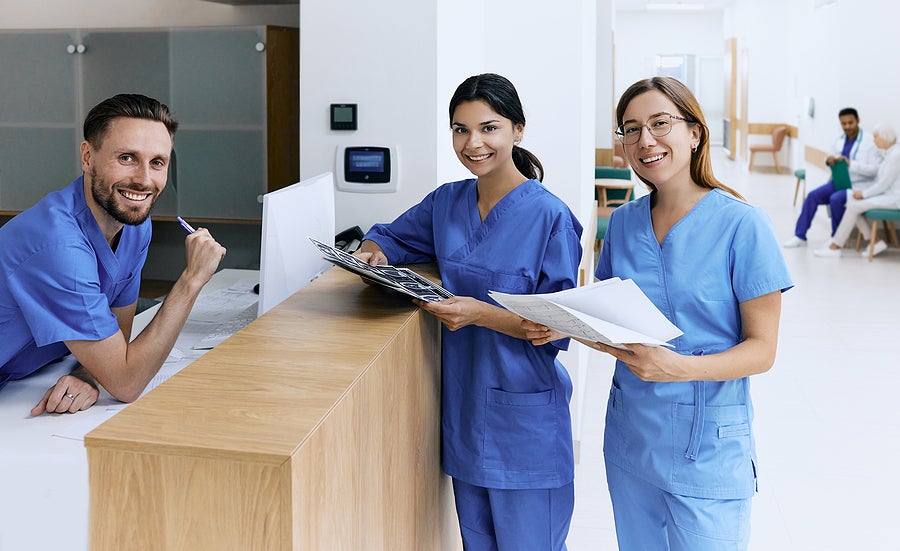 The world is rapidly evolving, with a growing emphasis on social awareness and investment. While financial gain is still a priority for many investors, there is now a desire to make a positive impact on society. 
When managing capital, it's crucial to consider return on investment (ROI) and the bottom line. However, healthcare is not only a means of strengthening and stabilizing a portfolio, but also has the potential to improve the lives of many by supporting medical facilities. 
In recent years, healthcare has become one of the most heavily invested sectors. The past two years have seen rapid transformation in the industry, with advancements in telehealth and artificial intelligence promising further growth and investment opportunities. Investing in health clinics themselves is a direct and important opportunity to support the invaluable services they provide to their communities. 
Impact of Covid19
The pandemic had a significant impact on clinics globally, leading to major changes in their operations and effectiveness, ranging from financial to operational aspects. The healthcare industry had to develop alternative methods of delivering healthcare services due to the pandemic. Furthermore, the pandemic emphasized the need for clinics to implement emergency and business continuity strategies to better prepare for potential future health crises. 
Telemedicine was implemented by many clinics to reduce the spread of COVID-19, with services being shifted to virtual care. Investing in technology, equipment, and infrastructure can enhance the quality of care and improve efficiency, thereby enabling clinics to support these significant changes. 
Technology Saving Lives
Clinics have implemented various health information technologies, including electronic medical record systems, telemedicine platforms, practice management software, and diagnostic imaging technologies, to manage patient information, streamline processes, and communicate with other healthcare providers. The specific technology utilized depends on the clinic's needs and available resources. In addition, some clinics also employ lab systems, personal health record portals, and other health information technology tools. 
While robotic technologies are not as widely used in clinics as other health information technologies, they have gained popularity in specific areas such as surgery, rehabilitation, and telemedicine. Robotic systems can help medical professionals perform complex procedures with greater precision, improve outcomes, and reduce the length of aftercare required, enabling patients to be discharged early from inpatient care. 
Increased investment in well-equipped clinics can enhance quality of life in various ways, including improved healthcare services, reduced waiting times, better preventative care, enhanced patient experience, and better healthcare outcomes. Clinics that can acquire equipment, hire more experienced healthcare professionals, and offer a broader range of services are equipped with the necessary tools to reduce wait times and provide faster access to services. 
Improving Lives
Research has demonstrated that greater access to primary care is linked to reduced hospitalizations and emergency room visits. Additionally, specialized clinics offer increased accessibility to underrepresented communities, including those in neglected areas. 
Improved management of chronic conditions, like diabetes and heart disease, leads to better symptom control. Better-funded maternal and pediatric clinics with enhanced access to prenatal and postnatal care have shown to lower maternal and infant mortality rates. Mental health clinics result in improved treatment outcomes and lower rates of suicide. 
To encourage financial support, governments have implemented incentives, enabling diversification to improve economic growth and management, ultimately leading to increased potential for high returns. Recurring revenue helps meet the growing demand for healthcare services, support scalability to increase the services offered, acquire advanced equipment, and train staff for better results.  
Investing in People
Investing in people's well-being is invaluable, and the value of human lives cannot be quantified. The pandemic has brought to light the importance of investing in our collective future, as ongoing health crises and unforeseeable circumstances require our preparedness. 
Well-funded and well-functioning clinics can have a game-changing impact on healthcare provision, providing a nurturing and supportive environment for local communities. Ultimately, investing in humans is crucial and worthwhile. 
Published: February 27, 2023
1044 Views