Trading Forex in your spare time is a good way to supplement your income. There are plenty of hours in the day to buy and sell currency, so it doesn't matter if you hold a full-time job. You can do it.
Many people mistakenly assume that trading in the foreign exchange market it's necessary to spend a great deal of time to doing research and identifying trading opportunities. Far from it. There are trends that you can leverage with as little as half an hour of time invested per week. There's no need to babysit the trades. Sure, you'll lose every now and then, but that's completely normal. In some cases, your actions lead to massive gains, while in other cases, you stand to experience crippling losses. It's the way things go.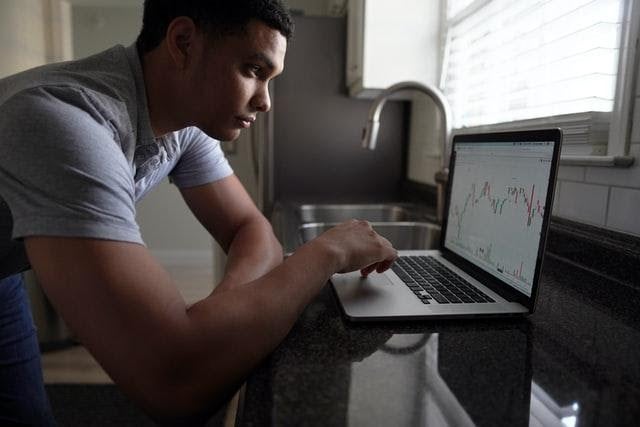 Image source: https://unsplash.com/photos/bmj1Vl77ZWM 
If you already have a Forex trading account, good for you because there's high liquidity and transaction costs are relatively low. Depending on the currency pairs you're trading, higher volumes typically occur at the end of the working program. Just so you know, you can transform this side hustle into a full-time job. Not only will you be spending all this time working for yourself but you actually get to do something you're passionate about. Tap into your interests and skills if you're tired of your current job. Keep on reading to find out how you can move from trading Forex as a fun project to a major source of income. 
Set a deadline for everything that needs to be done
If you don't set a deadline, your project will simply drag on and on. As time passes, you'll lose all the courage, so it will be harder to make a positive change in your life. Understanding that you have to act quickly is essential to every aspect of this journey. The point is that you must create a deadline with everything that needs to be done. When you set and work towards completing a deadline, wonderful things happen. Things get done.
At times, you need a small push to achieve your deadlines; that push is the deadline. Replace your current assignments with your life goals and think through the steps you need to take. Be patient and give yourself enough time for such an ample project. Rather than giving yourself a week or so, tell yourself that you'll get things done this month. 
You have to skillfully juggle between several tasks and priorities. Examples of things that require your immediate attention include but aren't limited to: 
Finalizing your Forex education 

Saving enough money to cover your expenses for a couple of months 

Resigning from your job without damaging your reputation
Say NO to half-measures. Use technology to your advantage
If lack of skill or experience has been the main obstacle in your way don't worry because there's something you can do about it. You can develop good Forex trading habits to boost your confidence and keep on a winning streak. But how? If you want to limit your potential losses in the foreign exchange market and ensure the best performance for your funds, engage in copy-trading activities.
Far from being a risky behavior, copy-trading, which is used by many professionals, provides an easy way to get started on the path towards success. We live in an age of information. You know what they say "Information is power." The best copy-trading Forex brokers have access to information – in other words, information that allows you to grow your capital. 
Besides professional guidance from brokers, copy-trading is one of the best ways of limiting the possibility of error. You connect your profile to that of another trader and copy their current positions in the foreign exchange market (and any action they might take in the future).
Forex copy-trading is provided via platforms such as MT4 or MT5 that offer automatic execution signals as part of the service. You can earn a great deal of money by accessing expertise and, most importantly, evaluate yourself as a trader. You'll get a good understanding of how successful you are among competitors and what you should do in terms of growth. Who knows? If you become proficient at Forex trading, you can start your own brokerage business.  
Get a financial advisor to help you on your journey 
The financial health of the Forex trader is measured by the way they can manage their trading capital. You should be able to establish your risks in advance, improve discipline, and take your trading to the next level. It may sound like rocket science, but it's actually simple. Provided that you incorporate some of the following habits, you'll end up in a wealthier position. You may not become a millionaire overnight, but at least you'll earn a good living from Forex trading. Your financial stability depends on whether or not you do the following: 
Plan your budget

Set up an emergency fund

Make plans for retirement
If you're not good at tracking your finances, it's recommended to hire a financial advisor. They can lend you a helping hand in various areas of investing. A financial advisor can help you develop a professional portfolio and safeguard your trades. For instance, they might tell you not to trade too much out of your account at once and to focus on consistency. Perhaps your financial advisor will urge you to avoid trading the same currency position in the same direction. Any piece of advice you receive, you can be certain that the outcome will be better for you. 
Finally yet importantly, if you feel up for the challenge, you can start a Forex trading business one day. You need to be professionally certified to practice, of course. In this respect, you must take certain certification tests. There are no academic requirements to becoming a broker; you just need a license and the desire to make someone of yourself.
No matter your level of experience, you need a technology partner to offer your clients end-to-end solutions that satisfy their needs and wants. There's a lot more to tell, but we're going to stop here. If you ever suffer from career fatigue, come back for more info.