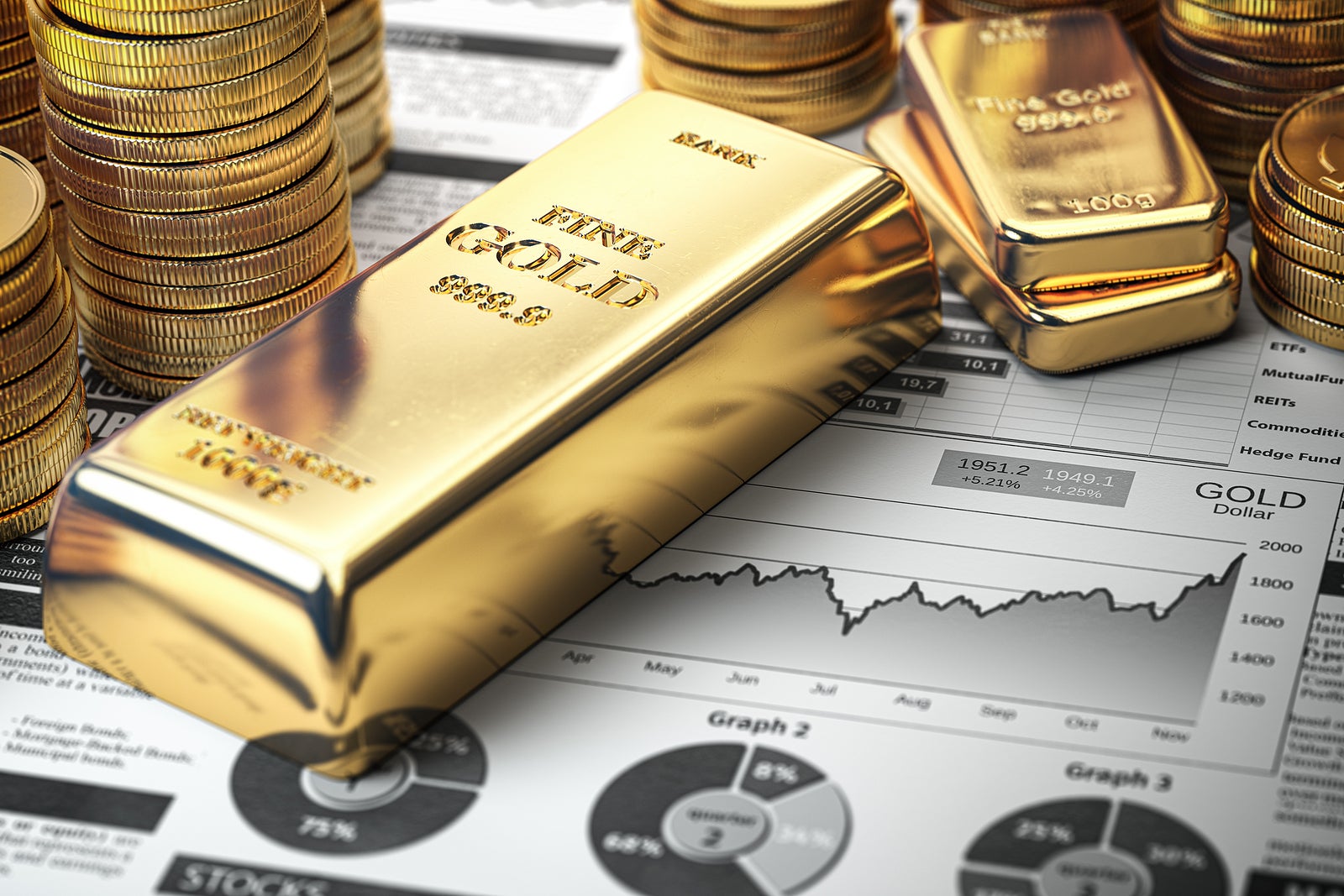 Gold is the safe-haven asset choice of many. A commodity that's spanned centuries of human investment, interested buyers exist to this very day. However, while the idea of buying and holding gold for profit isn't a new one, the various ways to purchase said gold has evolved. Now, you can buy gold online, though there are some out there who are unsure as to how.
In this post, we're going to break down just how to purchase gold online, especially if you're a complete beginner.
Before You Buy Gold Online
Before buying gold online, there are a few things you should know.
First off, you're going to have to pay for storage for that gold. You're buying gold because it's valuable. If you don't have a safe at home to store it in, be sure you can afford to store it somewhere else. This could be at a bank or somewhere else secure, but that gold is valuable – store it!
Some dealers online will try to scam you with additional fees or force you to buy more than you need. Make sure you purchase from a reliable dealer that you've researched. Don't settle for the first one you find, or you might be paying much more than you need to.
In that same vein, various exchanges and dealers charge additional fees for shipping or simply for convenience. Make sure you're buying from one with fair fees that you've checked ahead of time.
Finally, if you're buying a fair amount of gold, consider getting insurance on your purchase. While this is more expensive than just the bullion, you're protecting it from potential theft. Research solid insurance companies just as you would a dealer or exchange.
How to Buy Gold Online
Now that you know what's important to consider before buying gold online, let's discuss how to do it.
When purchasing gold online, search through various exchanges, and take note of various factors. Some things to consider are how the platform stores gold and its fees, as well as its shipping processes and fees. These will vary based on the type of gold you buy of course, but in this case, we're looking at bullion.
From here, you'll need to create an account on an exchange like GoldSilver, APMEX, or Regal Assets. Add some personal information, payment details, and decide the amount of gold bullion you'd like to purchase. Note that you can also purchase jewelry and other physical gold types if you'd prefer.
Then, you can decide if you'd like that gold shipped to you or stored in a vault, assuming the exchange offers that option. Those platforms should store the gold in your name and provide proof of your asset stored in the vault.
The Pros and Cons of Investing in Gold
Now that you're aware of how to buy gold online, consider (if you haven't already) the pros and cons of doing so. For one, gold is a speculative asset. There's no guarantee you'll profit on it, despite gold generally being a safe investment. If you buy, know that you're probably going to hold for a while before you can profit.
That, and it can be somewhat difficult to sell your gold for more than you bought it. Many exchanges are tight about their buyback prices, and some local shops may give out less than you'd like.
However, gold has a history. With so much money and time behind it, there's no way the asset will just one day become valueless. You can always be sure gold is a safe investment that won't eat your funds, even if it can be difficult to recuperate them fully. Of course, there's always the chance that gold prices will spike, providing you a solid reason to sell and see some profit.
Of course, don't buy gold if you're looking for a quick buck. There are many more lucrative options out there. But if you can afford it, gold is a fantastic way to diversify your portfolio and can certainly earn you profit in the long run if you stick with it.
Published: December 11, 2020