Commercial real estate is used primarily for businesses to rent out spaces to operate. There are different laws involved because tenants are leased the property for business-related purposes such as hotels, offices, malls, and medical facilities. Investing in commercial real estate is a profitable way to build your financial assets and secure monthly streams of revenue. To learn the basics and how to get started, go through this simple guide.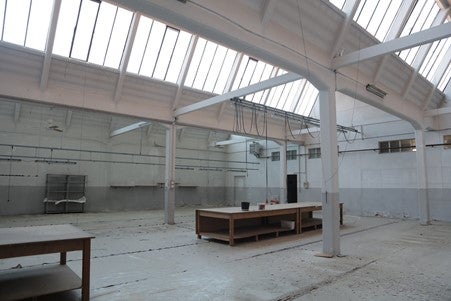 Source 
Decide Between Direct vs Indirect Investment
Direct investments are where the investor becomes a landlord that manages a property by leasing out business space. It's a very lucrative way to invest but you need to have good knowledge of real estate and property ownership. You will also need to stay up to date with current industry trends.
Indirect investment is when you put financial capital into stocks such as ETFs or invest in companies that manage a portion of the real estate market. This type of investing includes banks and real estate companies that lease out the properties on their end.
Create an Online Profile
Real estate investing has become easier with the incorporation of computers and online technology that connect the world instantaneously. With an online investment management profile, you can load all your past and current investments to monitor your assets.
A system like Extrance's platform uses blockchain technology to transform the real estate investment market into a comprehensive overview of your investments. You can manage all commercial real estate news and updates, and evaluate how well they are performing in the market.
Industry-Related Investing
When you choose to start investing in commercial real estate, you need to consider which industry you will lease to. Offices are predominantly more profitable than retail stores and tenants tend to lease the property for a few years at a time. Operations such as warehouse storage units also do very well, and the industry trends indicate that it will continue to expand.
The type of businesses you choose to lease to will determine how long contracts can be extended for, as well as what permits and health and safety regulations will need to be adhered to.
Market Cycles Will Change
One business that does well this year may not do great the following year. Commercial real estate investors are profitable because they understand market trends and when to sell high and buy low. There are key indicators in the market that you can use to make efficient decisions.
Take note of the healthcare industry. Over the past two years, there has been an increase in the need for emergency medical facilities globally. By watching the news and keeping up to date with current events, you can predict with relative certainty how the market will react.
Commercial real estate investing is prone to cyclic changes, but it's a steady form of income that many investors choose. The market trends will be determined by the economy and global events, so you need to understand the market very well. Learn about different industries and laws and incorporate these points to make an informed decision about your financial investment in commercial real estate.