The success of your small business hinges on the health of your finances. Every business faces hurdles and unexpected expenses—but when properly prepared for, these are just minor inconveniences. Financial security when it comes to small businesses has little to do with gross sales and everything to do with how money is handled.
Are your business finances in a secure, robust place? Here are some questions to ask yourself to find out:
Is Your Cash Flow Strong?
Do you bite your nails from month to month, wondering if you'll have enough to pay business expenses? If you're always waiting for that next payment or check to arrive, then you are setting yourself up for small business disaster. Your cash flow must be strong enough to get you from one month to the next and weather any storms along the way. If you aren't saving money, you should be. Which brings us to the next question…
Do You Have a Cash Reserve?
This is easily accessible money that is not budgeted for anything else. It just sort of sits there in case you should need it at any point. Ideally, your cash reserve should represent 3 to 6 months of operating expenses. If that sounds overwhelming, consider this: Any amount you put aside, however little, will help if a financial issue arises. So start putting a little bit away each month until you've reached your cash reserve goal and boost the financial health of your business.
Is Everything Accounted For?
In other words, do you know where every cent you earn is allocated? You should be using accounting software and making sure it is updated with the latest numbers consistently. It's best to give the accounting tasks to a professional – either on a full or contract basis. You may not know all your numbers off the top of your head at any given moment, but you should know exactly where to go look to find them.
Is Your Invoicing Meticulous?
If you aren't invoicing correctly or on time, then you are leaving money on the table. Veteran companies and startups' financial health relies on proper billing and receiving. Make sure you know exactly who owes you what (whether customers or vendors) and that you have an official invoicing policy in place that they have seen and agreed to doing. People cannot pay you if they do not know how much they owe, where to pay it, or what will happen if they don't pay on time. Make sure your invoicing game is air-tight so you receive all the revenue you earned. You should also make it easy for people to pay by offering mail-in and online options.
Are You Spending Too Much?
You should visit your expense line items often and look for ways to trim them. Ask for bundle deals from utility companies, look for renewal discounts with vendors, and cut down on spending any money on items that really aren't needed. Your profit margins may be wide—but overspending will cut into what you can truly put in the bank.
Were you able to answer all of these questions with confidence? Or are there a few areas that need some work? Do your small business a favor and make some savvy financial decisions in advance of any potential problems.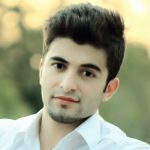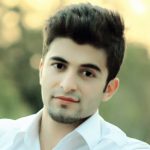 Author: Ryan Kidman is a big data and analytics expert, marketing digital products on Amazon's Envato. He is not just passionate about latest buzz and tech stuff but in fact he's totally into it. Follow his latest posts on Business Catalyst. Follow him at @ryankhgb.